'There is not enough understanding or support': Manchester carer speaks about helping wife with Alzheimer's
Roger Kay has shared his experiences of looking after his wife Dale as research suggests one in four people in England are helping to care for someone with dementia or Alzheimer's.
Watch more of our videos on Shots!
and live on Freeview channel 276
Visit Shots! now
A Manchester man who cared for his wife at home for several years as she has Alzheimer's says there is not enough understanding of or support for dementia.
Roger Kay, from East Didsbury, looked after his wife Dale at their home for around six years before she started living in a care home.
He shared his experiences and said he believes the help available for people whose relatives have dementia is currently not easy enough to find, while there are also funding issues due to how the memory-loss conditions are perceived.
Roger spoke to ManchesterWorld as research showed just how many people in England are helping someone who has a form of dementia and outlined some of the issues around public understanding of the disease and what to do if someone they know shows symptoms of it.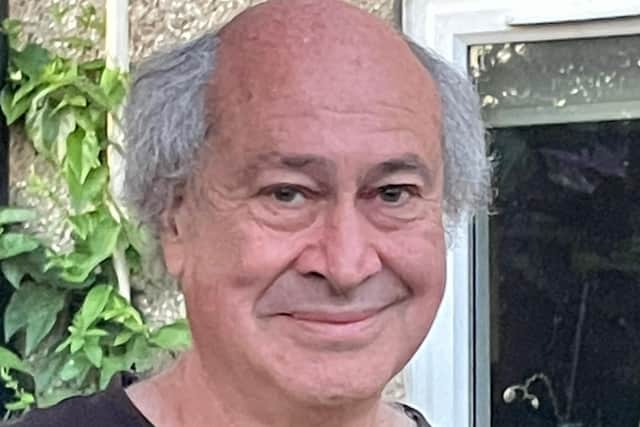 What was Roger's experience of caring for his wife?
Retired legal academic Roger said the beginning of the couple's experience of Alzheimer's was very gradual, with a number of things happening involving Dale that he didn't think about deeply at the time but now considers differently with the benefit of hindsight.
He described their experiences of getting a diagnosis and what it was like to care for Dale, who is now 75, at home for several years before she moved into a care home.
Roger, 70, said: "While I had started to notice things weren't quite right, it still took about a year for me to persuade her to go to the GP. At first, the doctor thought my wife might have had depression, and then Vitamin B12 deficiency, as the symptoms are very similar to those associated with dementia and Alzheimer's.
"It was only when we'd tried treating these that it became apparent neither was the cause. After that, we were referred to a consultant and my wife started the memory tests and brain scans, and I think we both knew by that point.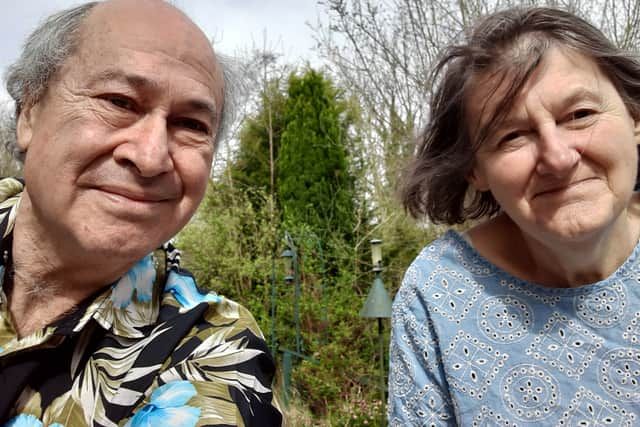 "It ended up where I had to do everything. Luckily I was young enough and had always cooked and shopped so I didn't have difficulties with it. Gradually I had to take her to the toilet, she wouldn't do anything for herself."
Around three years ago Dale had a minor stroke and started to develop jerks, which eventually led to her having an epileptic fit. Roger said it took a long time to find the right medication for her and during a stay in hospital she lost most of her mobility.
This happened just after lockdown and a care home nearby, which was the one Roger said he always wanted her to go to if it became necessary, said there was a place for her.
Despite his experiences Roger is very keen to stress that a lot of people caring for loved ones with dementia or Alzheimer's have a far more difficult time than he had with Dale.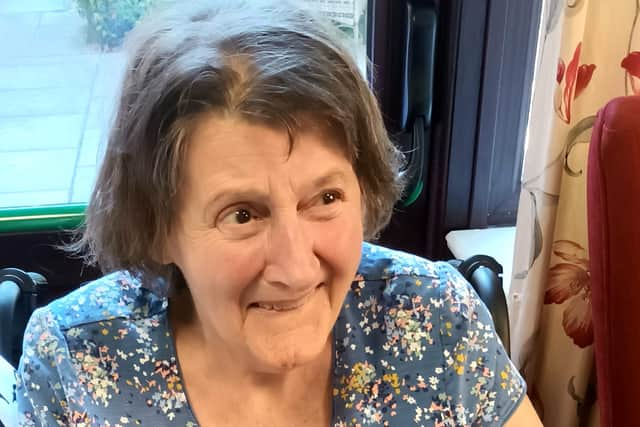 He said: "She became really passive and really happy, and she was never aggressive, delusional or upset, although she did wander occasionally in the early days. I never had to fight her. I'm very conscious that there are thousands of carers out there who had it a lot worse than I did.
"Everyone presents differently with Alzheimer's and no single story is representative. We had financial resources so I didn't have to struggle with social services, and I was able to look after her myself most of the time and didn't need supplementary support in the house. I also knew law so was able to get power of attorney and new wills done."
Roger said he was extremely grateful to Together Dementia Support, which runs an array of activities for people with the memory-loss conditions and their carers.
Advocacy work and raising awareness of issues around dementia
Roger has now become extremely active in the world of advocacy for better support for people with dementia and Alzheimer's and those who look after them.
Roger says that after working in academia during his career he now uses many of the same skills to advocate for dementia patients and carers.
And he says he is mainly doing this because he is concerned about widespread gaps in the understanding of dementia and the support that is then offered to those living with it.
He said: "I'm really just moving across from what I did as a job into this. My main motive is that I really feel there's a lack of public perception around how widespread dementia is, what it is and how badly it affects carers.
"There needs to be more understanding and a whole lot more proper support.
"For example, there are thousands of Macmillan nurses for cancer patients in the UK, but only a few hundred specialist dementia nurses."
Roger says that while there was help in Manchester for Dale and himself he felt there were improvements that could be made to the structure of services assisting dementia patients and their carers.
He said: "There's no one-stop, holistic place where someone can get advice on what you can do and what you need to think about. There is support out there but my experience is you have to go and find it for yourself. There's often a lack of co-ordination or signposting."
Roger says another issue is that dementia comes under social care rather than medical care. He says this affects funding for support in areas such as who is responsible for paying care home fees.
What does the new research show about dementia in England?
Roger has shared his story as new research has shown just how prevalent dementia is across England and how many people are helping to care for someone with it.
The survey, Keeping Alzheimer's Front of Mind, was funded by Roche Products in association with Tide and found:
Just over one in four (26%) people in England provide some degree of support for someone living with Alzheimer's or another form of dementia,
Almost half of those surveyed (44%) either know, live with or are a carer for someone that has been diagnosed with Alzheimer's or another form of dementia,
Just over a third (37%) are aware that it is possible for someone to reduce their own likelihood of developing Alzheimer's disease or another form of dementia,
One in 10 are unlikely to go to a GP if they were worried about having Alzheimer's.
The survey also found that 28% of those quizzed were between the ages of 18 and 34 and providing some kind of support, while 34% of Asian and 29% of Black respondents were supporting someone with dementia.
Although some respondents said they would not go to the GP with concerns related to dementia, 80% of those asked thought it was important to have a formal diagnosis.
Around 944,000 people are estimated to be living with Alzheimer's or another form of dementia in the UK and this is projected to increase to around 1.6 million by 2040.
Claire Jarvis, Alzheimer's disease lead at Roche Products, said: "Alzheimer's disease is one of the biggest healthcare crises facing our society today, and its impact will continue to grow.
"It is imperative that those affected receive a timely and accurate diagnosis, to enable them to manage their condition as effectively as possible.
"What's more, we need more investment in the Alzheimer's disease pathway across research, diagnosis and care to ensure a better future for everyone touched by this disease."