A retired headteacher from Withington is preparing to do a sponsored Memory Walk in the Peak District in honour of her late father.
Catherine Larkin and three of her five siblings will be scaling Mam Tor on 15 October to mark the one year anniversary of their father Tom O'Brien's death.
Former bus driver Tom suffered from dementia, and all proceeds will go to the Alzheimer's Society, who run the Memory Walk initiative.
Catherine, 64, said: "We felt this would be a good way to mark the first anniversary of Dad's death as a family.
"Doing a walk for dad seems really fitting as he loved walking and being outdoors and was still active until his late 80s."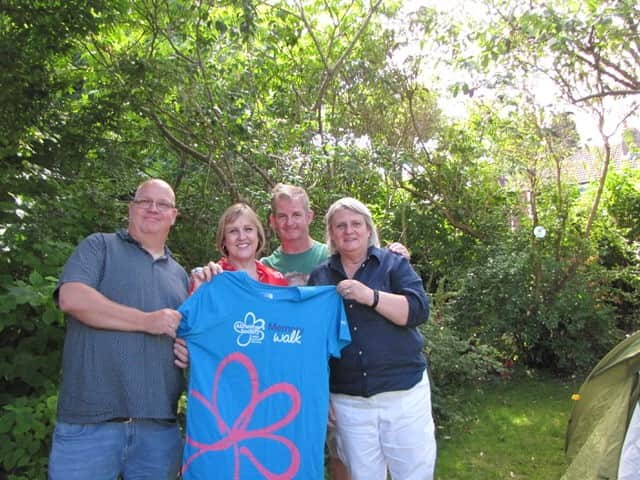 Tom, a keen gardener and former bus driver from Didsbury, started showing signs of dementia in 2010 following the death of Catherine's mother.
After years of extreme hallucinations, the family sought help – firstly from Tom's GP and then a psychiatrist, who confirmed the diagnosis of vascular dementia with a brain scan.
The turning point came when Tom was taken to Stepping Hill hospital by a lorry driver, who had found him wandering alone along a road.
Catherine, a former head of Offerton Hall Nursery School in Stockport, said: "This man probably saved dad's life by doing this. When I saw dad he was like a different person, he seemed to have deteriorated dramatically."
Tom lived the rest of his life in full-time care at Abney Court Care Home in Cheadle, where Catherine says he was "comfortable and happy," and died aged 93 in October 2021.
Sadly, in the last years of his life, coronavirus restrictions meant that the family were not allowed to visit much.
Looking back on her experience with her father, Catherine believes they would have benefitted from better support.
"It felt like we were just left to it to figure it out. That was hard as we felt very lost and really didn't know what to do," she said.
By doing the Memory Walk, Catherine hopes to raise awareness of the disease, which affects 900,000 people nationally and 30,000 people in Greater Manchester alone, according to the Alzheimer's Society.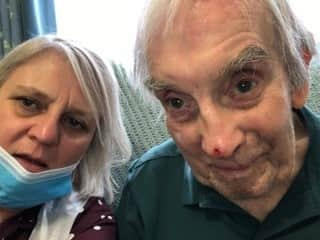 Catherine said: "I'd encourage anyone in a similar situation to talk to other people. I found Alzheimer's Society's talking point really helpful and learnt so much from other people who could advise after their own experience.
"I also feel we maybe left it too long before dad got his diagnosis, so I would encourage others to get the diagnosis as soon as they can if they are worried so they can plan for the future," she added.
Sue Clarke, Head of Region for Greater Manchester, said: "It has never been more important to support Alzheimer's Society's crucial work.
"Too many people in Greater Manchester are facing dementia alone without adequate support. We urgently need to find a cure, improve care and offer help and understanding for people affected," she added.
Hundreds more people are due to take part in the Manchester Memory Walk at Heaton Park on 8 October.
In over 10 years of Memory Walks, half a million walkers have raised £41million for the Alzheimer's Society.
For more information on organising or taking part in a Memory Walk visit memorywalk.org.uk.
Information about dementia and ways to donate can also be found on the Alzheimer's Society website.