Four young people are receiving cash and expert advice to develop projects to boost communities in north Manchester thanks to a ground-breaking project.
The Agency has been supporting young people to come up with ideas to improve life in Moston and Harpurhey since 2013, and now the recipients of funding and help for 2023 have been revealed. Three projects run by four enterprising teenagers, who are known as Agents, were selected from the panel, ranging from an e-gaming and video games scheme to ideas involving food and arts and crafts.
The idea of the schemes that get selected by the expert panel is that they will boost social change and bring communities together in these parts of north Manchester, and this year's success stories have a strong element of helping people struggling with the current cost of living crisis as well.
How does The Agency work?
The Agency has teamed up with Contact, the arts and culture hub on Oxford Road in Manchester, to support community social enterprise projects in two underserved areas of the city, Moston and Harpurhey. The project has been going for a decade now, starting in 2013.
Young social entrepreneurs work to develop ideas that will have a positive impact on their local areas. They have to pitch their schemes to a panel of business experts and then the successful applicants receive a £2,000 seed fund to help launch their projects along with professional training, support and advice.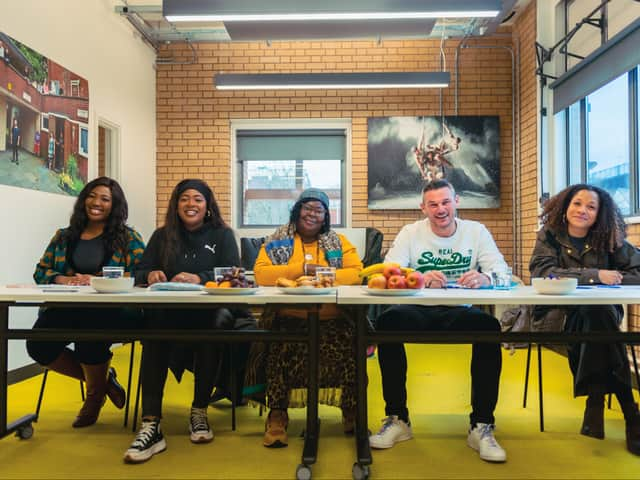 This year's panel included Adeola Adelakun, co-founder of Cultureville, Sharon Raymond, the Manchester Culture Awards Independent Creative of the Year, Carl Austin Behan OBE DL, the president of Contact and a former politician and community activist, Faidat Ope, an alumnus of The Agency and a Contact trustee, and Michelle Calame.
Previous Manchester projects which got started through The Agency include the likes of Dawn to the Light and Potential which have gone on to receive tens of thousands of pounds in support from donors, The scheme has also been a springboard to success in the worlds of business and social enterprise, with Young Manchester co-CEO Samuel Remi-Akinwale a previous participant with The Agency.
What are the three projects being supported for 2023?
The first project being supported in 2023 through The Agency in Manchester is Food For All, which has been developed by 14-year-old Eliah. It consists of a recipe booklet, meal cards and video tutorials which are available for free and tailored to meet the needs of the growing number Mancunians who are reliant on food banks. Food For All provides recipes which use ingredients available in the emergency food parcels but also aims to celebrate and consider a wide range of diverse cultures in its choice of meals.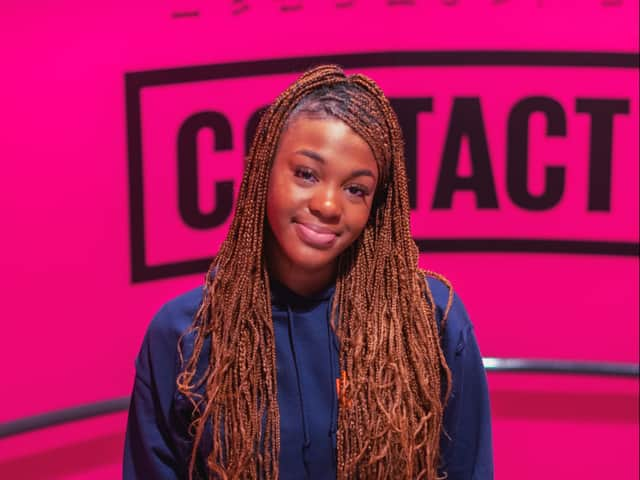 Eliah said: "I learned many new things through The Agency, from strategic planning to working towards timescales."
Leading foodbank provider The Trussell Trust says that between 1 April 2022 and 30 September 2022, food banks in its UK-wide network distributed 1.3 million food parcels to people facing hardship, an increase of 52% compared to the same period in 2019. Half a million of these parcels were distributed to children.
The second 2023 project being funded is Artscape, founded by 16-year-old Sufyaan. This is a series of creative craft workshops and luxury art packs available in accessible community spaces for free.
The workshops will focus on upskilling young people interested in arts, crafts and digital arts, while the packs will offer free materials for specific craft projects designed by Sufyaan. He is hoping to make participating the arts more accessible due to its positive impact on mental health and wellbeing by providing the space and materials needed.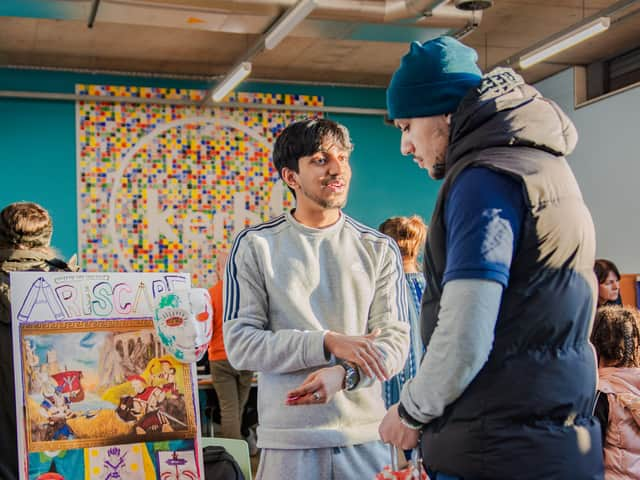 Sufyaan said: "At first I wasn't sure what my idea was going to be. Over time I trusted the process, developed my public talking skills and also met many great people along the way. It has made me aware of the confidence I have and also the creative skills which have helped me to achieve my goals."
The third project being backed for 2023 is Meet Your Makers. The joint brainchild of 15-year-old Nathan and 16-year-old Blake, this is a project staging e-gaming tournaments and regular sessions for young people in North Manchester to practice and play video games they may not have access to at home.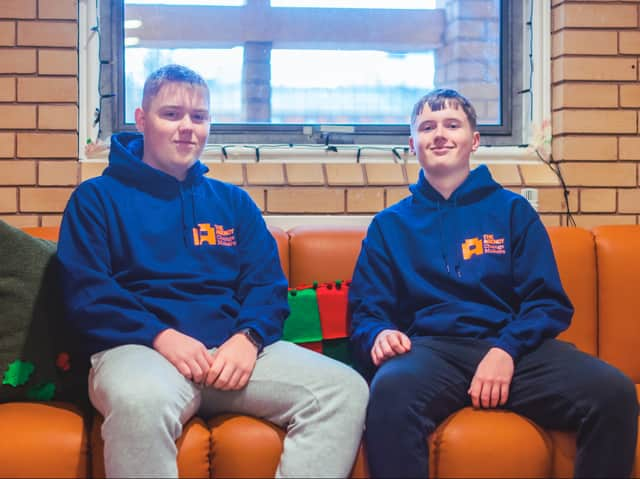 The duo hope to create a community of like-minded gaming enthusiasts and want to bring people together to practice their hobby rather than being isolated at home. This addresses issues raised during the Covid-19 pandemic with its lockdowns when people had to stay in their houses and the rising costs of games and consoles which can make video games a pricey pastime.
Nathan said: "I learned lots of new things through The Agency that aren't taught in school, including marketing and budgeting."
What did the panel say about the projects?
The panel was extremely impressed by the quality of the submissions developed and put together by the Agents taking part in the 2023 edition of the scheme.
Michelle Calame said: "Supporting young people and those from marginalised unrepresented and unserved groups is something that I am incredibly passionate about.
"All of the amazing young people that took part were an inspiration, proving that sheer passion, determination, motivation and hard work can enable your thoughts, dreams and ambitions to be heard. I am immensely proud to have been part of the panel and look forward to seeing how the young people's plans develop."
Adeola Adelakun said: "It was absolutely fantastic being on the Agency panel and I was blown away by the innovative ideas from the Agents. From recipe books to help those struggling financially to anime clubs to relieve anxiety for young boys, the ideas they presented were clearly created with the goal of positively impacting the world around them. Each and every one of them showed why The Agency programme is important."
The Agency is developing entrepreneurship and creativity among young people in underserved areas as research by Statista shows the pandemic coincided with a concerning spike in youth unemployment. Approximately 11.5% of people aged 16 to 24 were unemployed in the UK in November 2022, the highest of any age group.