A number of regeneration projects in Greater Manchester are among more than 100 schemes which have received money from the Government in the latest round of the Levelling Up Fund. The allocations for the second round of the funding pot have seen three councils in the city-region successfully bid for money for their projects.
That means the redevelopment of a sports village, the transformation of a stately home which was formerly a hotel and the creation of a ground-breaking green technology and innovation network. For other councils in Greater Manchester, though, the news of the funding allocations on Thursday (19 January) brought disappointment as it became clear their schemes were not being funded.
Which projects in Greater Manchester have received cash from the Levelling Up Fund?
The three successful Greater Manchester bids for the latest round of money from the Levelling Up Fund were submitted by the local authorities in Trafford, Oldham and Wigan. Trafford Council is receiving just over £18m to transform the facilities at Partington Sports Village into a state-of-the-art centre for leisure for residents to use. Plans include resurfacing the current 3G football pitch at the site and creating a health and wellbeing hub for the community.
Former Trafford Council leader Andrew Western who is now Labour MP for Stretford and Urmston tweeted: "I'm delighted to hear Partington's Levelling Up bid has been successful. The bid was submitted when I led Trafford Council with Kate Green's backing as then MP. I'll be supporting delivery of the project & am really looking forward to seeing the benefits for Partington residents!"
Oldham, meanwhile, has been awarded £20m to create a green technology and innovation network. It includes creating space for new businesses and a learning centre to help people develop environmental skills. There will be support for start-ups in the environmental technology sector and a learning site at the Northern Roots site, which it is hoped will become part of the UK's largest urban farm.
Oldham Council leader Amanda Chadderton said: "Oldham has so much potential and as a council we continue to do everything in our power to help our communities and our borough thrive. We welcome the £20m we've secured for our Greener Oldham projects in the borough.
"Towns like ours have been hit hardest by austerity, the pandemic and the cost-of-living crisis. But despite this we remain one of the most entrepreneurial towns in the UK.
"We have a clear direction for Oldham and have worked with partners to identify exciting projects as part of our Levelling Up bids, which will help us to build a better borough and future. So much work has gone into this successful bid, and it's great to see that our ambition has been recognised and invested in."
Wigan, in a bid prepared jointly by the council and acclaimed artists Al and Al, is also receiving £20m to restore the borough's flagship historic landmark Haigh Hall. The idea for the site is to create a cultural visitor destination including the display of artworks by celebrated local painter Theodore Major and five floors of space for cultural activities, community use, one-off events and hospitality.
Al and Al said: "Haigh Hall is the jewel in Wigan's crown and people are very passionate about it. We had 1,000 people in the hall to tell us what they wanted, and from that conversation with the public we put together a beautiful plan. Thankfully the Government has seen that plan as worth backing so we can deliver on all these people's dreams.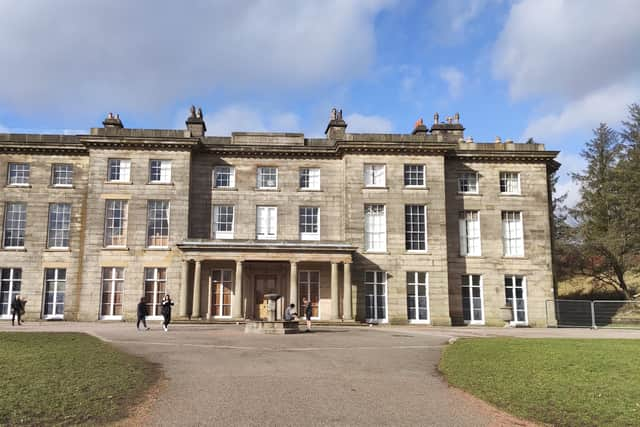 "The economic impact of this on the borough is going to be enormous. Wigan was lucky enough to have one of the greatest artists of the 20th century in Theodore Major and his daughter has taken care of the collection. We're going to make this a hall of knowledge and everyone is welcome."
The leader of Wigan Council, Councillor David Molyneux MBE, said: "We are delighted to have received the full amount of £20m for our Wigan bid, with Haigh Hall as its focal point.
"It marks a significant milestone on our journey and commitment to restore Haigh Hall and create an arts, culture and heritage destination of national significance. We are grateful to the many residents who helped us develop our plan through our engagement events last year and we are delighted that the council's plan and investment has been supported in this way.
"We know how proud our residents are of Haigh Hall and Haigh Woodland Park and its close connection to our borough's past and future."
However, there was also disappointment for councils in the latest round of funding. The second half of Oldham's bid, for a creative improvement district in the town including refurbishment of the Lyceum Theatre and the Masonic Hall, was not successful. And Manchester City Council did not receive financial support for its transformation of Wythenshawe Civic Centre, though the local authority said early on Thursday (19 January) that it was committed to seeing the project through without Levelling Up cash.
Bolton Council was also unsuccessful with its two bids for a combined £40m of funding, one for the town centre and one for De Havilland Way.
And even those councils in Greater Manchester which were successful expressed concerns about the way the funding worked, saying there were better ways than competitive bidding processes to regenerate areas across the country and that the fund did not solve the financial issues local government continues to face.
What has the Government said?
Announcing the latest round of Levelling Up funding, Prime Minister Rishi Sunak said: "Through greater investment in local areas, we can grow the economy, create good jobs and spread opportunity everywhere. That's why we are backing more than 100 projects with new transformational funding to level up local communities across the United Kingdom.
"By reaching even more parts of the country than before, we will build a future of optimism and pride in people's lives and the places they call home."
Levelling Up Secretary Michael Gove said:  "We are firing the starting gun on more than a hundred transformational projects in every corner of the UK that will revitalise communities that have historically been overlooked but are bursting with potential.
"This new funding will create jobs, drive economic growth, and help to restore local pride. We are delivering on the people's priorities, levelling up across the UK to ensure that no matter where you are from, you can go as far as your talents will take you."