Visitors to Manchester city centre will see powerful images of domestic abuse survivors on display throughout the month of May to raise awareness of the issue.
I Am is a collection of pictures of people who have experienced domestic abuse and violence taken by Manchester photographer Allie Crewe.
Some of them will be on display at a city centre landmark and on the public transport network.
The artist is working with a range of domestic abuse organisations on the project, which it is hoped will help to make people think and change the current narrative around the problem.
Where are the images being displayed in Manchester and when?
In total 12 images from I Am will be displayed across Manchester between 1 May and 31 May.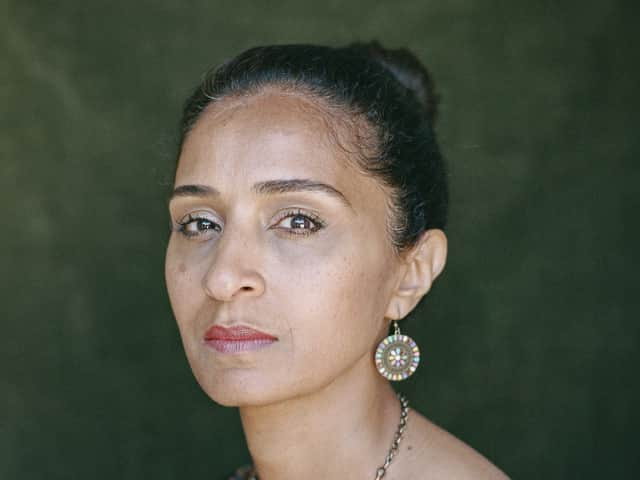 I Am is a collection of portraits which was commissioned by SICK! Festival, a not-for-profit arts and health event based in Manchester.
The pictures were taken in partnership with national domestic abuse charity SafeLives while Allie was an artist in residence there in 2020 and 2021.
The idea of the project is to challenge ideas and preconceptions around domestic abuse while bringing the message into the heart of the city and showing them in a way which will be seen by far more Manchester residents and visitors.
What did artist Allie Crewe say about the project?
Allie, an award-winning portrait photographer who lives in Didsbury, described how she brought her own experience of abuse to the project when creating I Am.
Allie said: "When a person leaves a violent or controlling relationship, they have often lost their core identity.
"I Am is an opportunity to transform, to witness a new identity emerging… I'm compelled to make work about social injustice, patriarchy, to study transformations and to seek beauty.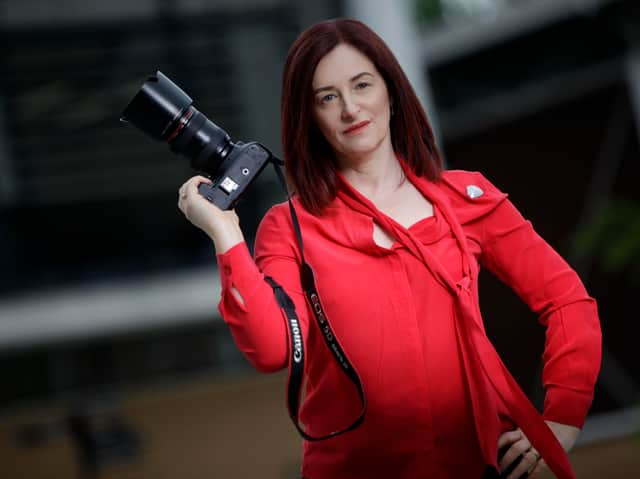 "I grew up with domestic abuse. I knew how to keep secrets and I knew broken bones, depression, and the longing to escape and build a new life.
"The survivors I photographed made me face my fears. In the end I too understood that I needed to forgive, or at least learn how to let go of my pain and anger."
What else has been said about I Am?
Suzanne Jacob OBE, CEO of SafeLives, said: "The voice of survivors is at the heart of all we do at SafeLives, and every survivor we work with wants to use their voice for change.
"Placing Allie's images right in the heart of Manchester is an amazing opportunity to bring domestic abuse out into the light, to demonstrate the strength and power of survivors, standing together to end domestic abuse.
"Domestic abuse can happen to any of us. We hope I Am will encourage people to reach out for support, and for those on the outside to reach in to check if someone we care about is OK – or to tell someone when their behaviour is not OK.
"We have loved having Allie as artist in residence and it's great to have these images out in the world, and to lead in changing the conversation."
Tim Harrison, creative director of SICK! Festival, said: "It has been a real honour and a privilege to work with Allie Crewe and SafeLives on the development of I Am.
"It is an incredibly moving and important body of work. Through this exhibition, we want to raise awareness, and we want to let survivors and those currently experiencing domestic abuse know: you are not alone."