Greater Manchester's new board dedicated to tackling gender-based violence has met for the first time as figures lay bare the scale of the task in tackling the problem.
It had its initial meeting on Thursday 16 December chaired by Deputy Mayor Baroness Beverley Hughes and bringing together senior leaders in the public sector, members of organisations representing victims and survivors and people with direct experience of domestic and gender-based abuse or violence.
What will the Greater Manchester Gender-Based Violence Board do?
Over the next decade the board is intended to oversee the implementation of the strategy to combat gender-based violence.
It is hoped that eventually someone with lived experience will co-chair it alongside Baroness Hughes.
Over the next 10 years, Greater Manchester authorities working on ending gender-based violence will focus on accountability to victims and survivors of abuse as well as children and young people and sustained campaigns of engagement with the public, employers, schools, colleges and universities to ensure the messages are getting through.
Emphasis has also been put on the roles played by front line health workers, social care staff and specialist providers, especially those created by and for those who have experienced abuse themselves, in reducing the number of people repeatedly becoming victims.
Other commitments include being open about the ability of the criminal justice system to help those who have been abused or suffered violence and the demands going through courts places on them.
The city-region will also create an integrated housing policy so victims can stay at home or are swiftly rehoused in their local areas without compromising their rights as tenants, and work on safe and effective interventions with perpetrators so victims and survivors are protected.
How big a problem is this?
Statistics which are available on gender-based violence are frankly shocking.
UN Women UK found that 71% of women of all ages in the UK have experienced some form of sexual harassment in a public place.
That rate rises to 86% among 18-to-24-year-olds.
Furthermore, some 95% of women did not report their experience of sexual harassment.
The Government's Equalities Unit Sexual Harassment Survey 2020 based on 12,131 responses found that 43% of those surveyed had experienced sexual harassment in the previous 12 months.
The most common behaviours encountered were unwelcome sexual jokes, comments of a sexual nature and intrusive staring or looking.
Some 42% of respondents experienced this behaviour on the street or in public, 31% in a pub, club or bar, and 28% on public transport.
ONS data from July 2021 found that two out of three women aged between 16 and 34 had experienced some form of sexual harassment in the previous 12 months.
Some 44% of women in that age group had experienced catcalls, wolf whistling, unwanted sexual remarks or jokes.
And 29% had felt like they were being followed.
Is work to tackle this already being done in Greater Manchester?
Alongside the board's work and the launch of the campaign about male behaviour work is under way across the city-region.
The Greater Manchester Combined Authority (GMCA) and the deputy mayor are working with the newly established Sexual Violence Action Network for Students to develop a hard-hitting campaign challenging behaviours and attitudes and prevent sexual violence and harassment.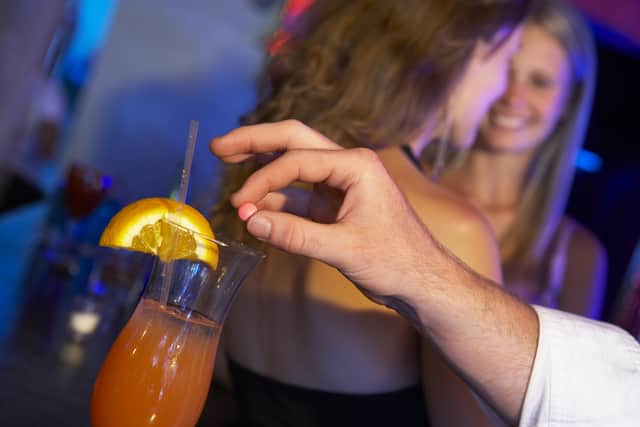 A partnership bid to the Home Office by GMCA, Transport for Greater Manchester (TfGM) and Oldham Council secured £550,000 from the Safer Streets fund to improve safety for women and girls on and around the public transport network.
The bid was put together following direct feedback from the Gender Based Violence Strategy consultation where street harassment and harassment on public transport was the most frequently raised issue.
Police, who are currently under scrutiny and working to improve the handling of this type of issue, conducted a domestic abuse operation in July, with 230 arrests being made.
The Cut it Out campaign is being rolled out across Greater Manchester, which will offer free training to hair and beauty professionals so they know what domestic abuse is and how to recognise the signs of it in their clients to help them get help and support.
A pilot project commissioned by Greater Manchester NHS partners has been launched called ADViSE, which aims to support sexual health staff to identify and respond to patients affected by domestic violence.
And Wigan Council has been awarded more than £273,000 by the Home Office to support a wide range of interventions on women and girls' safety, including work with schools and colleges to change the attitudes of men and boys and training for staff in licensed premises.
Work on other areas identified in the strategy, such as developing a Greater Manchester cross-border housing reciprocal arrangement to assist those subjected to domestic abuse, is also being considered.
What has been said about the strategy and the board's launch?
Baroness Hughes said: "I've long campaigned for and worked on improving the safety of women and girls against a backdrop of societal attitudes and behaviours that have allowed sexual harassment in public spaces to go on for far too long.
"The tide is now turning on what was once deemed tolerable behaviours such as catcalls or unwanted sexual comments or jokes. It was never OK in the past and it's not OK now.
"While some might say we should be focusing our energies on serious and violent crime against women and girls, and we are, we must also recognise that gender-based violence is on a continuum.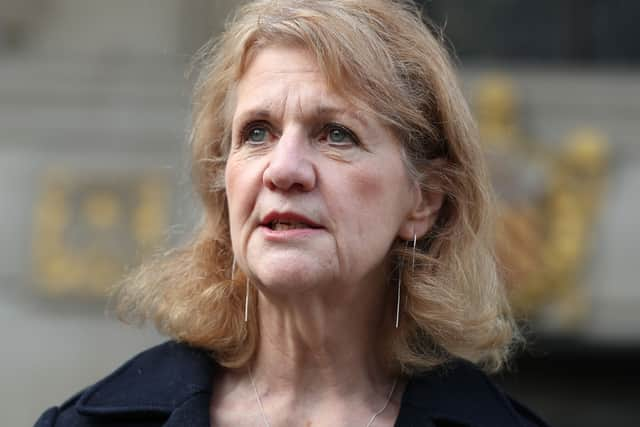 "Turning a blind eye to everyday harassment gives some men and boys licence to go further and can lead to horrific consequences for the victim.
"The common thread running through all these types of behaviours is that too many men and boys feel entitled to say and do whatever they want to women and girls, and that is just not acceptable.
"We want to galvanise the work across our city-region led by our councils, GMP, public transport, charities, students, schools and activists to tackle gender-based violence in all its forms. To do so it's vital we continue to work together in our shared objective including through the work of the Gender-Based Violence Board."
GMCA has worked closely with the organisation Right To Walk on gender-based violence, and the work so far has received a positive response.
Rebekah Spratt, co-founder of Right To Walk, said: "Low-level harassment is probably one of the most common forms of abuse that women are forced to face every day. It can be intimidating, annoying, frustrating and even at times, triggering.
"This is an educational matter. Working with GMCA on these issues, it is our utmost hope that these problems are addressed and considered by all – so that ultimately, we can learn and continue the conversations where they matter most."
Her fellow Right to Walk co-founder Emily Sutton added: "We're so proud to support and advise GMCA on this incredibly important and vital issue that women face.
"Low-level harassment may seem to many as nothing serious, when in fact it's incredibly serious because it can spiral into more dangerous offences if not stopped.
"We must prevent these dangerous crimes and violence towards women from the offset, it should always be about prevention."