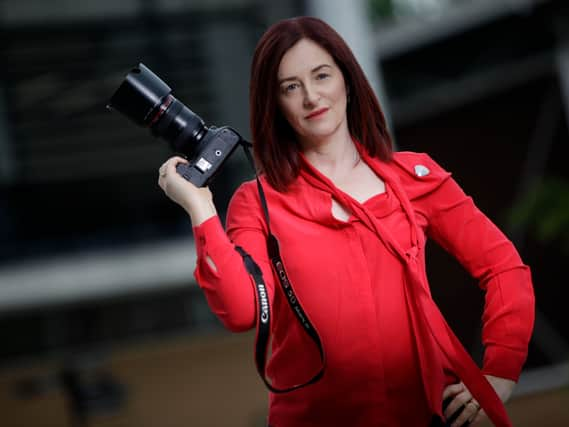 Manchester photographer Allie Crewe is having a major exhibition of her collection of striking portraits of transgender and non-binary people Your Own Light displayed in her home city-region.
Waterside arts centre in Sale is putting together the show of Allie's beautiful images as the centrepiece of this year's Pride in Trafford festival.
However, the exhibition will last for a number of weeks after the five-day festival in May and there will also be opportunities for people to be added to the collection of photographs by sitting for Allie to take their portrait.
Allie, who lives in Didsbury, spoke to ManchesterWorld about her pride at having such a high-profile display of her work in Greater Manchester and why she decided to use her lens to showcase and celebrate transgender and non-binary people.
What is Allie Crewe's exhibition Your Own Light?
Your Own Light is a striking and poignant exhibition of portraits of transgender and non-binary subjects which Allie has taken.
There are now more than 40 images in the collection which includes Grace, a photograph of a transgender woman which won Allie the prestigious BJP Portrait of Britain Award in 2019.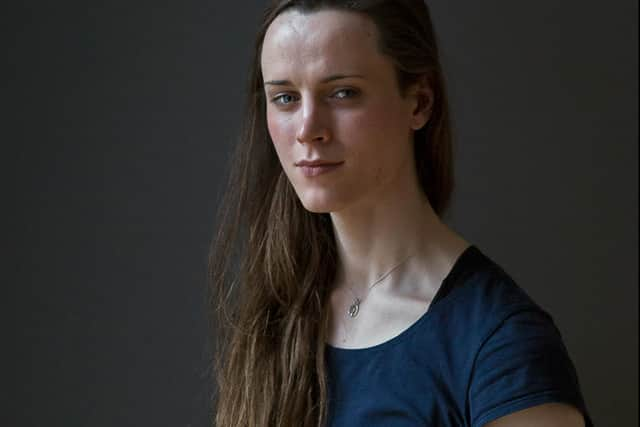 A dozen shots previously went on display in Manchester in 2018 in a Your Own Light show organised by the national transgender charity Sparkle.
Since then the work has expanded and now a much larger range of Allie's images will be on display at Waterside from Friday 20 May until 30 July.
How did Allie create Your Own Light?
The roots of Your Own Light lay in a workshop in Hebden Bridge which Allie did and which led to her getting to know a trans woman who she decided to collaborate with.
She asked her to do a magazine shoot and she brought a second trans model with her.
After getting to exhibit her photography in London Allie quit her job teaching media and film at a further education college and the project continued.
She says that as Your Own Light is a collaborative work then as long as people from the marginalised communities it showcases want her to take their pictures she will carry on with it.
The images are also published on Allie's website along with text explaining some of the models' stories.
Allie said: "People have now begun to travel up to Manchester because they want to be part of it.
"I think as long as the community asks me to be an ally I will.
"One of the first models I photographed has become a really close friend. She did the writing for the book of Your Own Light and we still collaborate on this project."
Why has Allie continued to develop Your Own Light?
Allie says she still sees transgender people in particular subjected to discrimination, abuse and vitriol, especially online.
Her desire to see an end to this and a world in which gender fluidity is much more accepted and commonplace has driven her to keep creating portraits which spotlight trans and non-binary subjects.
She said: "There is still an absolutely dreadful mass of trans hate, especially on social media.
"I think trans rights are human rights and I can't understand why people don't just promote all human rights.
"Lots of things are binaries and I would like these binaries dismantling. I want people to look at these images and question whether we need that black-and-white world. To me it's really important that human beings should have the right to change.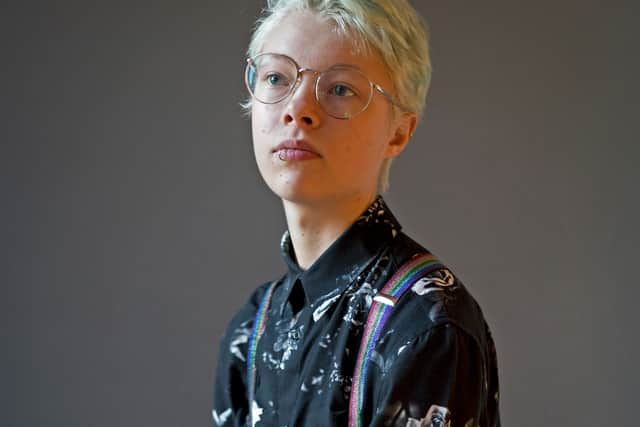 "The future to me is non-binary and fluidity. But in the end, whether we agree or not, it is a matter of human rights and they shouldn't experience the level of hate crime trans people tell me about every day, being frightened to use public transport or walk down the street or needing courage to go to work. I would like all that to change.
"All of my work is about the sense that humans can claim the right to change, especially if you have experienced trauma, and that journey of transition is not necessarily linear but has a commitment to heal.
"Then things go wrong and we set again that intention to heal."
How can I see Your Own Light and can I be involved?
Your Own Light is on at Waterside arts hub between 20 May and 30 July in the Lauriston Gallery.
The place is open Monday to Saturday from 10am until 5.00pm, the exhibition is free and anyone wanting to go does not need to book tickets.
There is also an invitation to the LGBTQ+ community to be involved in Your Own Light and to have photographs taken to be added to the collection of images under the show's title.
This will take place at Waterside on Saturday 21 May between 10am and noon.
What has Allie said about Your Own Light being shown in Sale?
Allie says she is thrilled Your Own Light is coming to Sale and being shown at a venue which she has been impressed by its commitment to photography.
She said: "It's really exciting to be exhibiting the work here, it always is. Manchester has a long history of protest and art should be an agent of change.
"Waterside has had some really strong exhibitions over the past few years and this is a really prestigious show for me.
"It's also nice to be part of Pride in Trafford and to see the festival has a real commitment to the arts."