Air pollution levels in Manchester city centre regularly breach global health guidelines, shock data shows
At one monitoring station in the city centre, the daily average was above the level set down by a worldwide organisation most days in 2021 - raising concerns about the potential impact on people's health ahead of the launch of the new Clean Air Zone in May.
Watch more of our videos on Shots! 
and live on Freeview channel 276
Visit Shots! now
ManchesterWorld exclusively analysed figures recorded for nitrogen dioxide (NO2) emissions at four monitoring stations across Manchester and Salford for the first 11 months of 2021.
There were what are effectively breaches of the WHO's level across the city throughout the year, with the station on Manchester Oxford Road recording figures above the guideline almost every day.
It is now hoped that the introduction of the Greater Manchester Clean Air Zone will have an impact in bringing NO2 levels down, as health charities have spoken about the dangers of the substance, which can stunt children's lungs and making existing lung diseases worse.
What does the data show?
ManchesterWorld looked at data on NO2 from the monitoring stations in Piccadilly, Sharston and Salford Eccles as well as the one on Oxford Road which is locally operated.
It should be noted that this guideline is just that, and is not set down in law.
However, had this guideline been in place for the whole year, and had it had legal standing, it would have been breached a shocking 285 times on Oxford Road in the vicinity of the monitoring station between New Year's Day and the final day of November 2021.
In the same time period (1 January to 31 November 2021) there would have been 162 breaches recorded by the Manchester Piccadilly station, 98 by the one in Salford Eccles and 53 by the one in Sharston.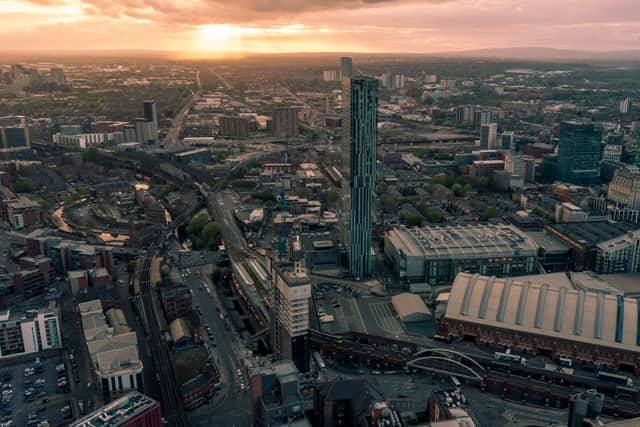 We also looked at how many 'double breaches' (i.e. readings of 50 μg/m3 per 24-hour mean or more) there would have been.
There were an alarming 95 of these readings recorded on Oxford Road in the time period under consideration.
There were also 15 at Piccadilly and eight at Salford Eccles.
The Oxford Road monitoring station is locally operated and the daily mean readings for it have been calculated by ManchesterWorld from the hourly readings given.
It should be noted that, while all the data is publicly available to download from Defra's UK Air Information Resource tool, the figures for the second half of the year had not at the time of being downloaded been subject to the department's full multi-step verification process.
What have Greater Manchester authorities said about the data?
The city-region's authorities are hoping that the Clean Air Zone, being introduced in 2022, will play a major role in cleaning up Greater Manchester's air.
A spokesperson for Clean Air GM said: "Tackling air pollution is one of the biggest environmental public health issues we face and contributes to around 1,200 deaths in Greater Manchester each year.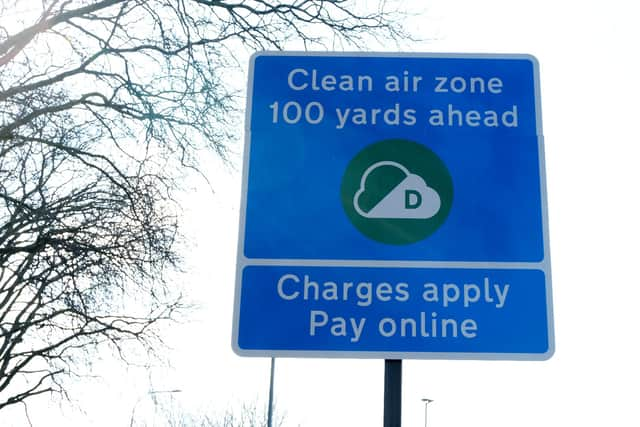 "The 10 GM districts have been directed by government to introduce a Clean Air Zone in order to meet NO2 compliance with the legal limit value of 40 μg/m3 in the shortest possible time.
"This will make our city-region a cleaner, greener place to live, work and grow old.
"Ultimately it will improve the lives of the most vulnerable people in our society and we believe that this plan is the right one to clean up the air we all breathe now and protect future generations."
Coun Tracey Rawlins, executive member for the environment at Manchester City Council, said: "We take improving our air quality extremely seriously - both as a public health issue and an environmental one, as part of our drive to make Manchester zero carbon by 2038.
"Across the city, we're investing in a range of measures to make it easier to walk and cycle more and working closely with communities and schools to help reduce car pollution.
"We're also planning for improved public transport, especially around buses, and investing in electric vehicle charging infrastructure.
"We are also continuing to work with Greater Manchester colleagues to support the implementation of the GM-wide Clean Air Zone in line with government restrictions to ensure legal limits for NO2 levels are met."
What have health bodies said about it?
Asthma UK and the British Lung Foundation said the impact of NO2 on human health is severe and also expressed hope that the Clean Air Zone will improve the situation locally, while suggesting it needs to be rolled out wider than is currently planned.
Campaigns manager for air quality Tim Dexter said: "NO2 is one of the most dangerous pollutants to human health, worsening existing lung conditions and creating new ones.
"There are 290,000 people registered with a lung condition across Greater Manchester. These people are at greatest risk from air pollution, as toxic air can trigger asthma attacks or symptom flare-ups. It can also stunt the growth of children's lungs.
"A major source of NO2 in towns and cities is road transport, particularly diesel and petrol vehicles.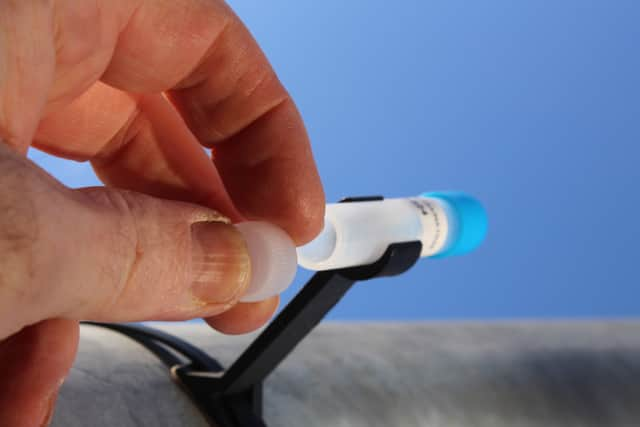 "Greater Manchester's Clean Air Zone, due to be introduced next year, is a welcome step in the right direction and we hope it will improve the air quality and lung health of residents across the region.
"However, in order to really to clean up the air across Greater Manchester we need it to include private vehicles, so that the most polluting vehicles stay off the roads.
"Introducing these extra measures will not only help protect people with lung conditions but also some of the most deprived in our society.
"Manchester has some of the highest levels of deprivation in the country with many of the poorest communities who have to live in the most polluted areas.
"We know that people from such communities are twice as likely to have lung conditions when compared to the most affluent.
"Asthma UK and the British Lung Foundation look forward to working with the Mayor to clear the air across Greater Manchester."
What have environmental groups said?
Although the legal limits are different to the WHO's guidelines, Manchester Friends of the Earth said previously there had been pledges to get air quality down to the levels recommended by the global health body.
The group said major changes were needed to reduce pollution.
A Manchester Friends of the Earth spokesperson said: "Last year, the World Health Organisation (WHO) updated their 2005 air pollution guidance and recommended significantly reducing limits in response to the growing evidence of the health damage and early deaths that dirty air causes around the world.
"Our Government has yet to adopt these more stringent air pollution limits in its 'world-leading' Environment Act.
"Air pollution is a public health emergency and we need radical action in Greater Manchester and nationally to urgently reduce air pollution levels.
"Everyone deserves to breathe clean air."