The Portuguese striker, 37, visited Saudi Arabia's capital Riyadh with his girlfriend, Georgina Rodriguez, and his four children on Monday (16 January).
The football star is currently getting to grips with the new country after moving his family there to join the football club Al Nassr.
Georgina shared a compilation of photos from the trip on her Instagram page with the caption: "Riyadh, how beautiful you are."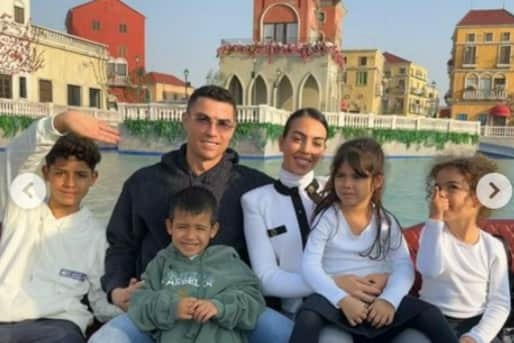 The first photo shows the model outside Riyadh Season Winter Wonderland, held annually as part of the Riyadh Season entertainment festival.
The Argentine-born Spanish model was pictured holding prizes won inside the theme park with the huge Sky Loop ride in the background.
In another snap, the whole family can be seen together with a water-fountain backdrop behind them.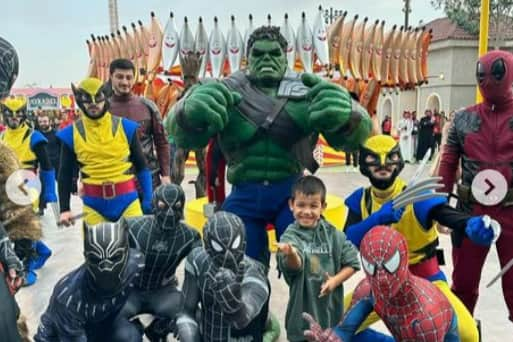 Other pictures show them having fun competing in carnival games for plush prizes and riding on a merry-go-round.
Mateo was pictured alongside a number of Marvel comic book characters, including Spiderman, Hulk, Black Panther, Wolverine and Deadpool.
Ronaldo and Georgina also took the opportunity for a selfie as they posed together ahead of a water show.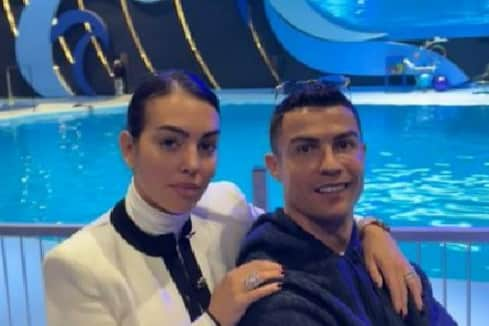 The couple have been together since 2016 and share daughter Alana Martina, 5, twins Eva Maria and Mateo, 5½, and son Cristiano Jr, 12.
Cristiano and Georgina announced they were expecting twins in October 2021, with Georgina giving birth to their baby girl Bella on 7 May.
They later announced the heartbreaking news that their baby boy had passed away.
"It is with our deepest sadness we have to announce that our baby boy has passed away. It is the greatest pain that any parents can feel," Ronaldo wrote. "Only the birth of our baby girl gives us the strength to live this moment with some hope and happiness."
The 37-year-old's contract was terminated on 22 November, bringing his second spell at Old Trafford to a premature end.
Concerns were recently raised about whether the couple would be allowed to live together in Saudi Arabia.
Laws in the Islamic country prohibit couples from cohabitating if they are not married.
However, it has since emerged that the pair will be allowed to live together due to the status of the footballer.