Tommy Fury's dad John has revealed an agreement to fight YouTube star KSI could be completed before the end of 2023. The professional boxer and reality television personality has admitted he is keen to enter the world of influencer boxing after going head-to-head with YouTuber-turned-boxer Jake Paul on February 26. Tommy won by split decision and ended Jake's perfect 6-0 record whilst raising his own record to nine unbeaten fights since his professional boxing debut in 2018.
Meanwhile, KSI, who has previously feuded with Jake Paul, recorded a second-round knockout victory against ex-professional fighter Joe Fournier during his return to the ring on May 13. Tommy and KSI got into a heated altercation after the fight and had to be separated by security. A matchup between the pair now looks even more likely.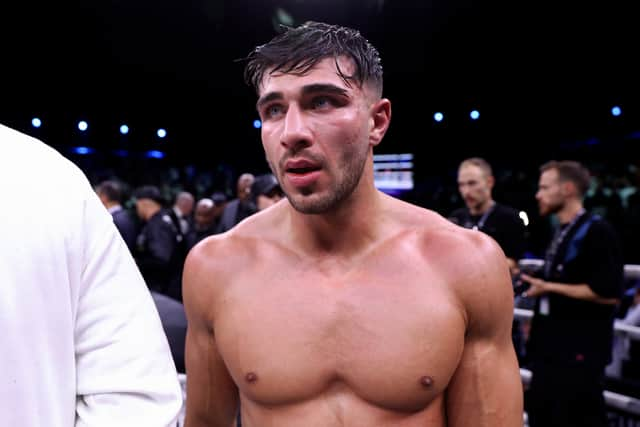 Speaking ringside at Wembley Arena for the KSI VS Fournier fight, Tommy said a fight with the Youtuber would be "easy money". He said: "In my opinion, out of all this influencer boxing stuff, I beat the top of the tree. Jake Paul's the best out of all of these, so all this now is easy money, baby."
Fury's father, John, has now given an update on negotiations in an interview with Mirror Fighting courtesy of Freebets.com. "There have been no talks since the weekend because a lot happened that amazing night," Fury Sr said. "I'm sure my team who do that side of the business have it under control. We have a few more things to cross, and I am sure we will get it there. The crowd wants it, Tommy wants it, and KSI wants it.
"It is just getting together, shaking hands and signing the contracts. I am then off and then get my man in his training camp and let's get at it. But at the end of the day, we are very close. I am not bothered who sanctions it, I leave people to do what they are good at. My job is to make sure Tommy is guided properly and trained right."