Tommy Fury has admitted that he feels pressure to keep up a masculine persona outside the boxing ring due to pressure from social media. The professional boxer joined a team of panellists, including Vernon Kaye, Martin Kemp and The Chase's Paul Sinha on ITV's special episode of Loose Men to discuss a variety of topics that men may find hard to talk about. The all-male version of the ITV lunchtime chat show was aired to mark Mental Health Awareness Week.
When asked by Vernon: "Do you feel pressure, outside of the ring, to be that manly guy?" Tommy replied: "Yeah definitely. Obviously, with what I do, it's the most masculine (type sport) so you can't be showing any signs of weakness".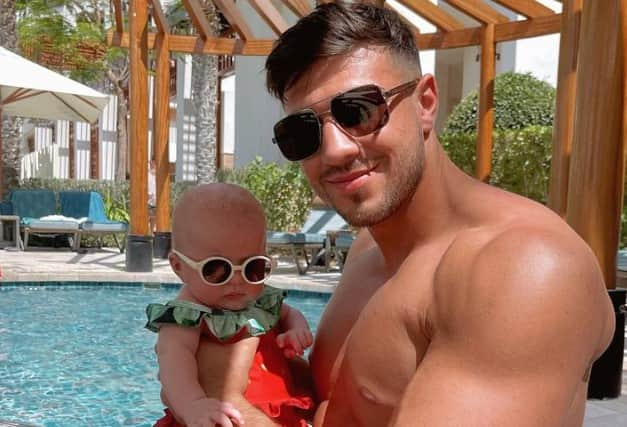 "There is still a pressure because there's that much influence out there with social media. There's all different types of what man you should be and I see people who aren't boxers, who don't do masculine things, they feel a pressure to do them things when they shouldn't."
Martin Kemp waded in on the discussion adding how relieved he was that he had not experienced this anxiety in his youth: "I was going to the clubs seeing those New Romantic days when boys were kissing boys, girls were kissing girls, people cross-dressing, but everything went and it was completely fluid and it was really beautiful."
The special episode of the afternoon talk show was packed with questions up for debate and Tommy didn't hold back on taking part in the discussions. Alongside discussing the pressure boys and men feel to appear masculine, the panel also covered topics such as fatherhood, erectile dysfunction and marriage proposals.
When asked when is the right time to start talking about having kids with your partner Tommy revealed that he and Molly-Mae were only one or two weeks into their relationship when they shared their hopes for a family. Tommy said: "We were on the same page. We both wanted children at quite a young age and the rest is history".
When the question of what age to have children arose Tommy was quick to comment saying: "Obviously I had a baby very young, at 23, and it is a challenge". He added that being a good dad and also having a successful sporting career can be tricky: "It is a challenge and I've already experienced it with the arrival of the baby and my last fight being very close together. I feel like as a fighter having a baby gives me more motivation. Something to fight for. She's what I am fighting for now so it has definitely spurred me on".