Kelsey Parker has shared the long-term impact of grief following the death of her late husband Tom.
The widow, 32, from Bolton, admitted that she may never be the same person again as she reflected on the trauma that she has experienced in Thursday's episode of Kelsey Parker: Life After Tom.
Tom died earlier this year leaving behind his wife, Kelsey and their two young children, Bodhi, two, and Aurelia, three.
The Wanted star had been just age 33 when he was diagnosed with an inoperable brain tumour.
Kelsey acknowledged that some people may believe that she is putting on a "brave face" as she spoke candidly in the fifth episode of her documentary series.
"Of course I'm not OK, I'm never going to be the Kelsey I was two years ago and that's just it," Kelsey said.
She continued: "I'm never going to be that person again because my life has changed so dramatically and I've been through the biggest thing.
"The trauma I've suffered is beyond anything that anyone could imagine."
Kelsey went on to admit that she initially struggled to understand how Tom's death affected the rest of her family, despite her late husband having had a close relationship with her brothers.
Kelsey said: "You almost forget how grief affects everyone else, it's hard to explain it.
"I definitely think I have more space to look at other people now. When Tom first passed I couldn't see anything.
"I could only see myself, the kids and the life that we've been left to live without him. But as time goes on you grow around your grief and I do have more time now to look at everyone else and think 'how are they coping'.
"You sort of forget what a big deal it is for everyone and how grief affects the whole family."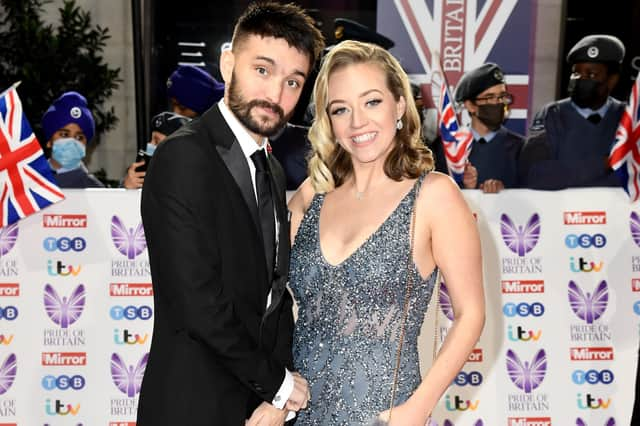 Kelsey desperately searched for medical treatments around the world in the hopes of a "miracle" cure after Tom was diagnosed with an inoperable brain tumour.
She has said it's difficult to throw away his belongings following his death, as they spent 13 years of their lives together.
The influencer recently told viewers of GMB that she didn't understand grief until she experienced it for herself and admitted that she feels "guilty" about still being alive.
"You could be in a room full of people and still feel lonely. Because people don't understand how I feel. It's really hard for my friends and family, because they can't imagine how I actually feel," Kelsey said.