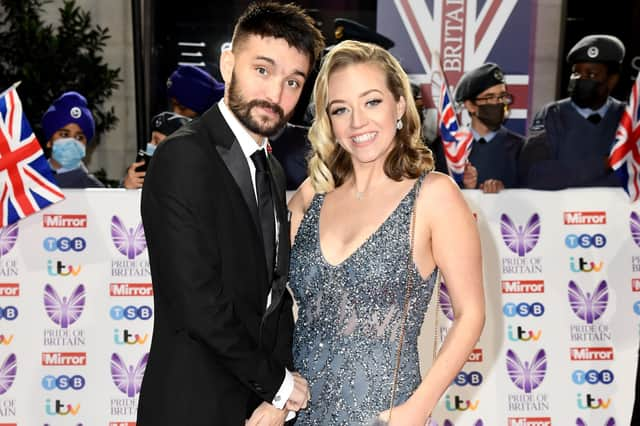 Kelsey Parker has shown appreciation for Kate Ferdinand after having the opportunity to discuss how to support children with their grief.
The widow, 32, who lives in Bolton, is raising two children following the death of her husband Tom, who tragically died earlier this year at just age 33. Meanwhile, Kate's husband Rio had three children with his late wife Rebecca before her heartbreaking death in 2015 at the age of 34.
Kelsey met with the former TOWIE star, 31, to learn about her experience of supporting children with grief for episode 2 of ITVBe's Kelsey Parker: Life After Tom.
In a post on Instagram, she admitted the conversation opened her eyes to therapy and has made her consider that it could be beneficial for her children Aurelia and Bodhi in the future.
Kelsey has been sharing on social media a glimpse into the months since Tom's death, which came after he was diagnosed with an inoperable brain tumour.
She recently posted two photos taken from her time spent with Kate as she penned a lengthy caption thanking her.
Kelsey wrote: "It was really lovely to meet @xkateferdinand and hear her experience of supporting her step children with their grief.
"She also opened my eyes up to therapy and my first session, as you saw on the show, definitely wasn't what I'd imagined it to be. I also think it may be something for Rae & Bodhi in the future. As we're learning grief isn't something you get over, it will live with us all for the rest of our lives.
"Thanks Kate for your honesty and support. You can catch up on Kelsey Parker: Life After Tom on ITV hub. Episode 3 airs on ITV Be tomorrow at 9pm."
Over 7,000 people liked the post as many commented to share their own experiences of coping with grief after the loss of a loved one.
In the episode, Kate is seen asking Kelsey how she's feeling as she makes her a hot drink and joins her for a chat.
"It's difficult because I'm in a really crappy situation, but I have just got to get on with it," Kelsey says.
Kate responds: "That's a good mindset, you're very to the point, I feel like we're polar opposites actually. I'm like an overthinker and I worry about everything.
"You're just got to get on with it, got to do it."
Kelsey says: "I think I can't worry because I'm so busy with everything and just like being there for my kids."
Kate admits she doesn't know how it would feel to lose a partner but is able to share her experience of coming into a grieving family.
Kelsey explains that she isn't emotional every day but is honest about how she feels when around people that she's comfortable with.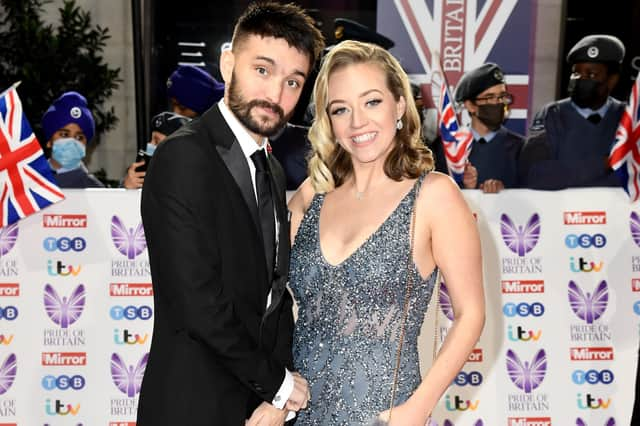 Speaking about her children, Kelsey continues: "I think they get me through it because they are so little and don't really understand.
"Rae is a bit more aware of what's happened but obviously it will be years to come until we have more of a conversation."
Kate admits Rio's children have all coped with the loss of their mother differently and she has had to adapt the way she gives support.
Kelsey says: "Where they're different ages as well. I do feel for Bodhi because the Tom that he got was the Tom that was ill. I feel like neither of them are going to have the memories of him."
Kelsey and Kate agree that grief never goes away, while revealing how photos around the house and sentimental items keep their loved one present.
Kate reassures Kelsey that she should do what's best for her as she reveals counselling helped her own family. The former TOWIE star suggests that counselling could help Kelsey's children to connect with others their age who've had similar experiences.
Aware of Kelsey's reluctance to try therapy herself, Kate adds: "In time, how you feel now might not be how you feel in a month's time. You're very early on in the journey."
Kelsey Parker: Life After Tom is available to stream on the ITV hub