Jake Paul taunts Tommy Fury and says 'nothing can save you' ahead of boxing showdown in Saudi Arabia
Manchester-born Tommy Fury will face Jake Paul in the ring this weekend.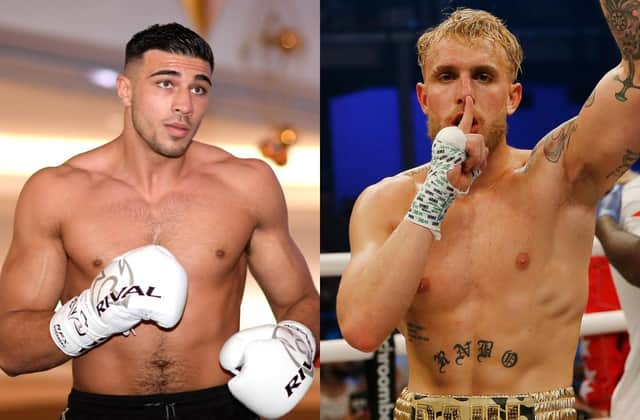 The YouTuber-turned boxer took to Twitter to upload a video titled 'Dear Tommy' in which he gives one final message to Manchester-born Tommy Fury ahead of their showdown.
Paul, 26, and Fury, 23, are scheduled to fight on Sunday 26 February, at the Diriyah Arena in Saudi Arabia.
The hotly anticipated clash is finally going ahead after the two previous bouts were cancelled, with Fury pulling out due to injury and visa issues.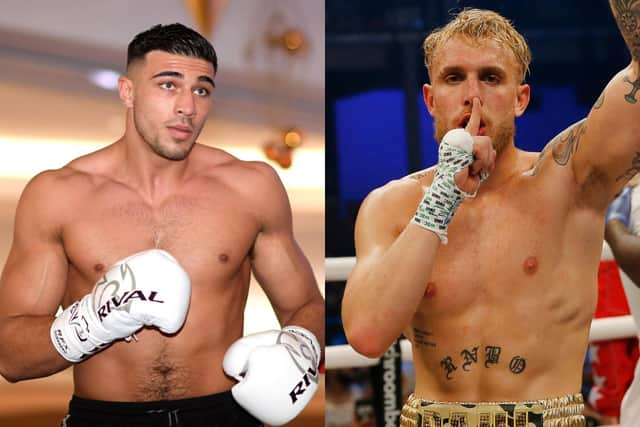 Speaking in the new video, Jake Paul tells Tommy, "nothing can save you," and says he is going to "decapitate" him.
He also said the younger Fury brother will be "disowned" by his family and will go back to using his mother's maiden name once the fight is over.
"Tommy, I hope you've enjoyed these last few moments of your career. This is it. You're going to be retired from boxing after this, you're going to be disowned by your family, and you're going to go back to your mother's maiden name.
"There's nothing else that can save you. It is just me and you - Mono e mono."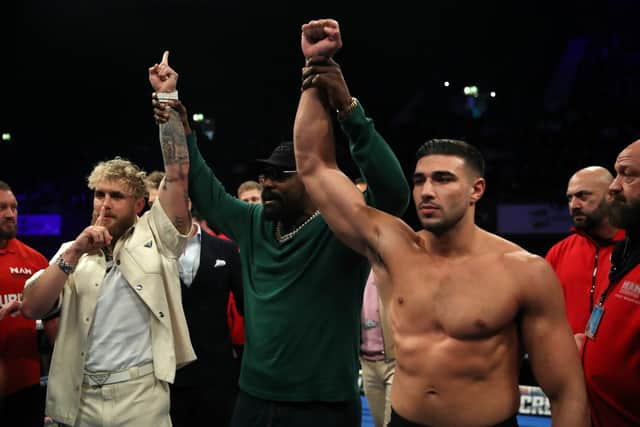 He continues by saying: "Your brother is not in the ring anymore with you, your dad's not in the ring with you, Molly's not in the ring with you, Bambi is not in the ring with you. So all that cute little motivation about having a child and fighting for her, all that s**t goes out the window."
The 26-year-old then lists all the reasons why he believes Tommy stands no chance of beating him.
Jake says: "I'm built different. I want this more than you. I have more of a why. I'm more tapped in, more emotionally intelligent and more spiritually connected. I've worked harder every single day in and out. I have a better team, a better support system."
Paul finishes the video by claiming that him winning the fight is "for the higher benevolent good of the universe" and that he has his "guidance, ancestors and spiritual helpers" on his side.
Tommy Fury is currently on an eight-fight winning streak and last fought professionally in April on the undercard of Tyson Fury vs Dillian Whyte at Wembley.
His father, John Fury, has vowed to retire his son from the sport if he does not beat Jake.
Tommy took time off from his boxing career in 2019 to star in the fifth series of ITV2 dating reality television show Love Island, in which he finished as runner-up with Molly-Mae Hague.
The couple recently welcomed their first child, a daughter named Bambi.
Jake Paul VS Tommy Fury will take place on Sunday 26 February, with TV coverage in the UK starting at 6.30 pm ahead of the ring walk at 9.30 pm.