Helen Flanagan joins exclusive dating app Raya after split from Bristol Rovers footballer Scott Sinclair
Former Coronation Street actress Helen Flanagan is ready to start dating again following her split from her ex-fiancée Scott Sinclair.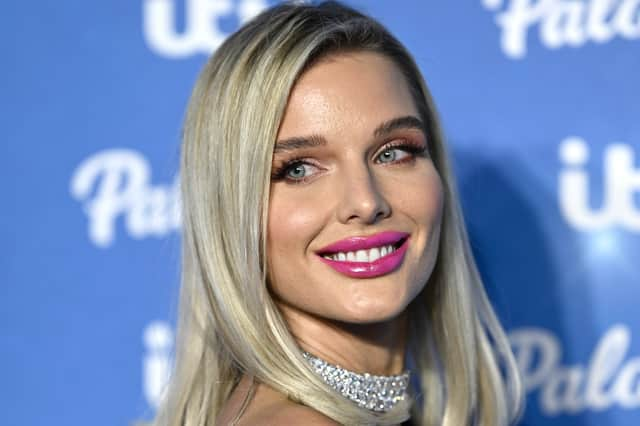 The former Coronation Street actress, 32, who is best known for playing Rosie Webster, has signed up to Raya - an exclusive dating app that connects high-profile individuals.
According to sources, the mother-of-three is feeling more confident and "wants to enjoy life again" by going on nice dates.
A source close to Helen told The Sun: "Helen has been feeling more and more positive about the future since the new year and feels ready to enjoy some nice dates and male company. She's feeling super-confident since her boob job and just thought, why not?
"Helen and the kids were having a great weekend in Paris, and she felt ready to dip her toe back in the water.
"Dating doesn't have to be serious — it's not about finding a rebound relationship. Helen just wants to enjoy life again. Obviously, it's not nice for Scott to hear. He feels humiliated, but it is what it is."
In January, it was revealed that Helen underwent breast enhancement surgery to help improve her confidence.
She said: "It's just something that I did for myself. I really wanted to do it for my confidence. I have been really nervous about sharing this."
Helen called it quits on her relationship with Bristol Rovers footballer Scott in October after 13 years together, claiming that a bad omen led to the decision.
They share three children, Matilda, seven, Delilah, four and Charlie, one.
Last week, Charlie was rushed to hospital after snapping his collarbone in an accident at Alton Towers waterpark.
She spent six hours in the hospital following one-year-old Charlie's fall at the amusement park in Stoke-on-Trent.
The accident came the day before she was due to take her eldest daughter Matilda to Paris on a girls' trip.
Helen took to Instagram to give fans a glimpse of the trip as she took a dip in the swimming pool with her son, who she explained is now feeling much better.