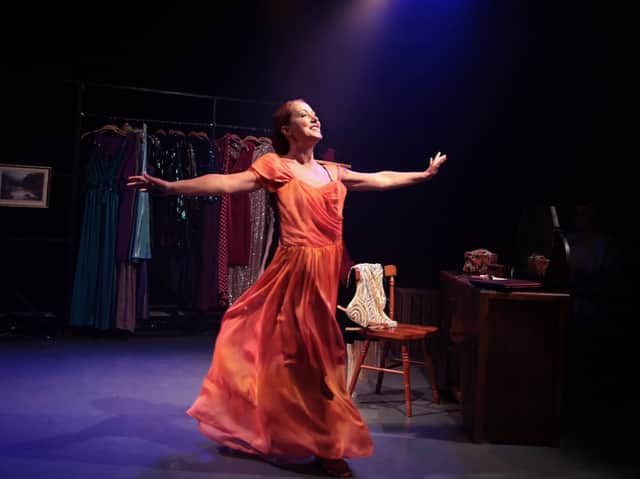 A scene from a play put on by HER Productions
A Manchester theatre company which specialises in putting female talent centre stage is seeking help from the public as it turns to crowd-funding to put on its upcoming season.
HER Productions, which puts on classic plays with all-female casts and champions plays by women, is looking to find £3,500 to put on the three shows it is planning.
The company, which was founded in 2019, says funding has been extremely difficult to come by during the Covid-19 pandemic as more creatives and organisations than ever seek financial support from the Government.
It also said the response to asking the public for assistance has been extremely positive.
What is HER Productions?
HER Productions was founded by Hannah Ellis-Ryan to bring under one banner the work she had been doing for around eight years as a freelance producer.
She moved from Brisbane in Australia, where she is originally from, to the UK as she felt there were far more opportunities to stage and create work.
Hannah said the main aim of the company is to start to address the male dominance of the theatre industry.
HER Productions puts on classic plays with all-female casts and champions women playwrights
She said: "We established HER to create a company that specifically platforms female writers and female creatives.
"The statistics on female playwrights being performed are startlingly low, especially if you look at mainstream theatres.
"We do work by female playwrights and we do more commercial offerings like all-female Shakespeare.
"We're drawing attention to new writing and encouraging big, fresh work."
What is in the 2022 season and why is it being crowd-funded?
The work being crowdfunded includes a new northern comedy by Laura Harper, a touring production of its all-female A Midsummer Night's Dream by Shakespeare and Vignettes, its annual showcase of new writing at Hope Mill Theatre.
Initially HER Productions' work was supported by money from Arts Council England, but during the Covid-19 pandemic that has severely dried up.
Hannah said: "During the pandemic demand has absolutely skyrocketed.
"Logic says it's probably artists sitting at home in lockdown and everyone having the time to put in applications, but all of a sudden every freelance creative in the UK is applying and I'm facing back-to-back rejections for projects which have been in the works for years.
"I'm having to look for new sources of funding now."
Hannah Ellis-Ryan, founder of HER Productions
Hannah says putting on shows is not just about her but supports a large number of freelance creatives and makes a significant contribution to the city's cultural scene and the lives of its enthusiasts.
She said: "Bringing arts and creativity and giving people entertainment is so important, especially in these hard times of Covid.
"Not being able to do a show because of funding affects maybe six to 10 actors and then the whole team of amazing freelance creatives: stage managers, designers and so on.
"They all need to be paid and a show not happening means they don't get the chance to be creative and the public doesn't get that experience.
"Schools and young people come to us to see themselves represented a bit more than they do in more traditional theatre.
"A huge amount of people are positively or negatively affected, it's so much bigger than just you."
How is the crowd-funding going?
The fund-raising effort runs for a month until late January and Hannah said it has actually proved to be quite a positive experience.
She said: "Crowd-funding has actually been quite wonderful. You can see the support and there's this inflowing of love when people donate."
Hannah is also offering local businesses sponsorship packages which would include reserved seats, tables and prosecco at HER Productions shows.