A Manchester restaurant owner has spoken out after her business was targeted by fraudsters - and says she fears other small and independent firms in the city have been targeted too.
Yetti Tabai, who has Yetti's Kitchen restaurants serving a combination of Nigerian and Caribbean dishes in Manchester city centre and Eccles, fears she will end up hundreds of pounds out of pocket due to the criminal activity.
Yetti says the fraudsters have been targeting her website and loading up gift cards with up to £100 each time before ordering food from her Eccles site. The criminal activity only came to light when Square flagged up the purchases as being suspicious, suggesting that the cards used to make the payments have been fraudulently obtained.
Yetti says a setback like this is the last thing she can afford at the end of a month which is always tough for hospitality and fears that other businesses in Manchester will have been victims of fraud as well. She also said the incident could have a lasting knock-on effect on her business due to the security questions it raises.
Square outlined the processes it follows to attempt to safeguard customers against fraud and what it does when transactions are disputed.
What happened to Yetti Tabai and Yetti's Kitchen?
Yetti said the fraudsters first found her Yetti's Kitchen eateries in December and bought something from the website just before Christmas. To date she says five suspicious payments have been made, worth a total of around £500.
Yetti says the activity follows a similar pattern. A gift card is bought from her website and around £100 placed on it. Then, a couple of days later, food is ordered from that card to be picked up at her Eccles restaurant.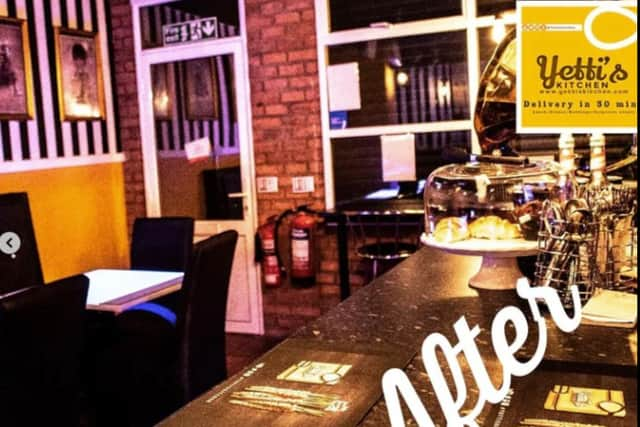 Entrepreneur Yetti said four orders of this nature had been placed by the time Square contacted her on 20 January to say these were coming up on its system as disputed transactions and the matter was being investigated.
She is also concerned that hers is not the only business to be targeted in this way. In frustration at what was happening she recently dialled a number being used to place orders and confronted the person on the other end of the phone, an exchange she filmed and placed on YouTube. During the conversation he appeared to brag that similar transactions were going on at other small and medium-sized businesses.
Yetti says she then became even more alarmed at what was going on when, after Square had alerted her that the transactions were disputed, another gift card was purchased and the order for food was accompanied by a request to deliver it to an address in Ordsall. Yetti said she did not feel safe going to this address and was also concerned that if she did not do so the people who had ordered might turn up at her restaurant to confront her and her staff.
What has Yetti said about what has happened to her business?
Yetti says being the victim of this kind of activity is particularly tough to take at the end of January, a month when the hospitality sector often struggles. She is also worried that while the owners of the cards used to buy purchases off her will get their money refunded, she may end up hundreds of pounds out of pocket.
She says her experiences could also have a major knock-on effect for her business as she is now very worried about continuing to have an online shopping presence for Yetti's Kitchen.
Yetti said: "I just want my money back. In January everyone is on a diet, doing no-drinking challenges or whatever.
"We will obviously have to change our system because we are being targeted by fraudsters. As a small business we can't afford high-flying payment systems that charge hundreds of pounds to safeguard payments. I will have to upgrade or come off online business and go back to cash or on-site payments.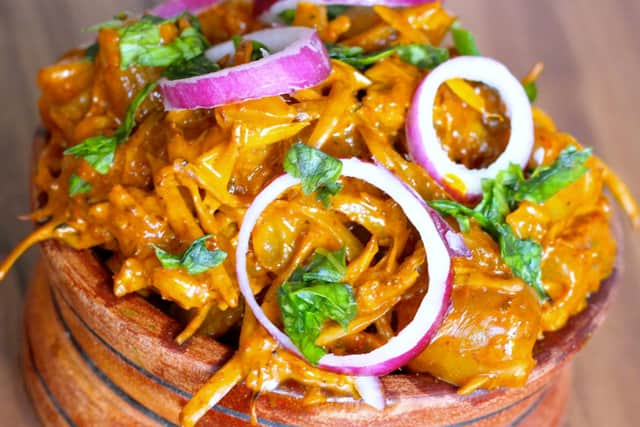 "This has cost me time and effort and my confidence in using Square is now nil. All these cards should have been blocked while this was under investigation by the banks. They were still able to utilise a gift card after Square had alerted me. It's crazy to me that they could buy food with a gift card linked to fraudulent activity."
What has Square said about the incident?
Square said it provides real-time transaction monitoring to protect against fraud but selling gift cards online comes with increased risk as businesses are unable to physically verify that the person making the transaction is the cardholder. It said it provides an online guide to using gift cards on the Square website.
The company said merchants using Square's payment services are responsible for the liabilities of chargebacks and that when Square is notified by a cardholder's bank of disputed transactions, it reaches out to merchants for information and represents on their behalf their position in the dispute.
Square said that while it waits a final decision on the disputes by the cardholder's bank, funds may be held. It added that this is standard practice with payment services in the UK and not unique to Square.