A Manchester poet was locked in a room at the city's culture hub Contact to write a special poem as part of the celebrations marking the venue's 50th anniversary.
Georgie Brooke was willingly put under lock and key at the Oxford Road arts centre for 50 hours and had to write a verse piece of 50 words in that time.
They were given a bed and were fed and watered throughout the unusual challenge before emerging to read out the special work at an internal party marking half a century of arts and culture at Contact.
The venue, which is notable for its extraordinary castle-like appearance, has also revealed more details of what it is doing over the next 12 months to celebrate the huge anniversary milestone.
Why has Georgie Brooke been locked in a room at Contact?
Contact came up with the idea of starting the birthday celebrations in style by putting a call-out to young poets who were willing to be locked in a room inside the building for 50 hours and tasked with writing a poem in that time.
The room was equipped with a bed and arrangements made for the chosen writer to be well looked after during their two-and-a-bit days in the space.
More than 30 writers volunteered for the challenge and submitted short poems called tankas which Contact staff then anonymously shortlisted before voting for their favourite.
The winner was Georgie, who writes poetry about the overlaps between identity, self-growth and queerness. They completed an MA in creative writing at The University of Manchester and are the founder of Chatback Poetry, a series of poetry workshops and zines based in Stockport investigating how young people can be encouraged to develop their self-expression through poetry funded by The Arts for Recovery Centre.
Coincidentally Georgie is no stranger to the surroundings of Contact as they also work as a sales and comms assistant at the arts venue.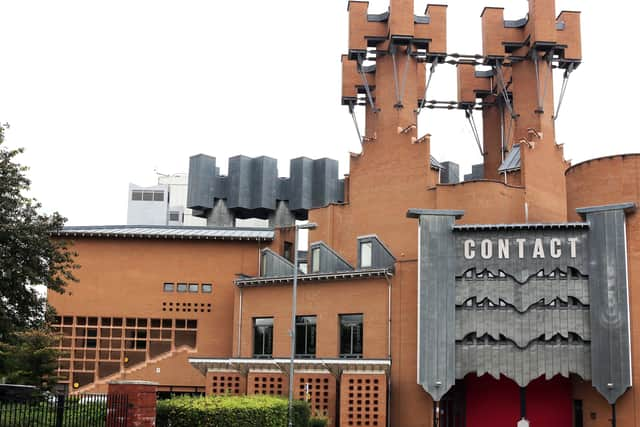 Georgie was locked in the room early on Tuesday morning (16 August) for 50 hours and emerged from it around midday on Thursday (18 August).
They then read the poem they created at a special party for Contact staff taking place that day, marking the venue's 50th anniversary. As this was not open to the public, the poem was filmed and placed online here.
Georgie said: "It's been a long couple of days, but I'm so excited to share my piece with the world. It really captures the fact that Contact is a place that reaches out to people. But I'm also nervous, as I've written this in complete isolation. Usually a poem forms over weeks, and with other poets, rather than in 50 solo hours.
"The hardest part of the process was fitting it into 50 words - there's so much that I want to write about Contact, and it means so much to me, everyone who works here, and everyone who's contributed to the 50-year legacy.
"Then I realised all I was trying to say was that Contact has a way of communicating, and this way of coaxing out something from people and making them feel held so that they can grow is the message that matters the most."
How else is Contact marking its 50th anniversary?
Contact has already announced its autumn season which marks the beginning of its 50th anniversary year, but has now revealed a number of other things which will be happening to celebrate the half-century milestone.
Contact will celebrate its 50 most renowned alumni, projects, participants and performances across its social channels weekly throughout the year, while in November playwright, performer and poet from Manchester Louise Wallwein MBE, who has a long association with the venue, will headline a special edition of the Cocktails and Cinquains night.
Contact alumnus and actor Fisayo Akinade, who has been seen in Heartstopper and Atlanta, will hosts a special performance of 50 Things That Shaped Me in March 2023.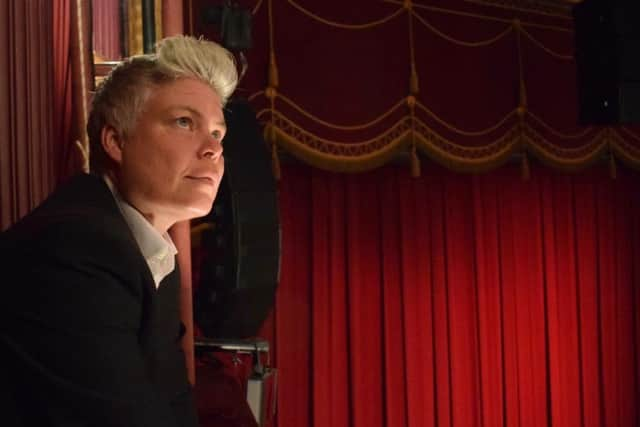 The celebrations will be rounded out next July when Bafta-winning Contact alumna Sophie Willan, best known for Alma's Not Normal, will host The Big Banquet which will act as a spectacular finale to the milestone year.
Contact will also carry out a number of generous giveaways through a fun series of stunts during the year, most of them featuring the number 50 in some way or other.
These will include a 50-metre walk to give a £50 ticket voucher to the first person seen and 50% off shows for Contact members.
On a day in November, anyone who calls Contact on the 50th minute of the hour gets a 50p ticket to a show and on National Hot Chocolate Day there will be one free hot chocolate given to the first 50 people in the building.
As well as looking back and celebrating the present Contact says it will also use the milestone anniversary to begin shaping its future and setting out what the next 50 years of arts and culture at the Oxford Road site will look like.
What has been said about Contact's anniversary?
Keisha Thompson, artistic director and CEO of Contact, said: "Contact has been a huge part of my life for almost two decades, but our organisation's incredible history, and its impact on Manchester, reaches far beyond that.
"For 50 years Contact has nurtured artists, celebrated curiosity and carved out a safe space for young people to express themselves creatively. I'm so excited to look back at our achievements during our birthday, but even more excited to set the vision for what the next 50 years of Contact could look like."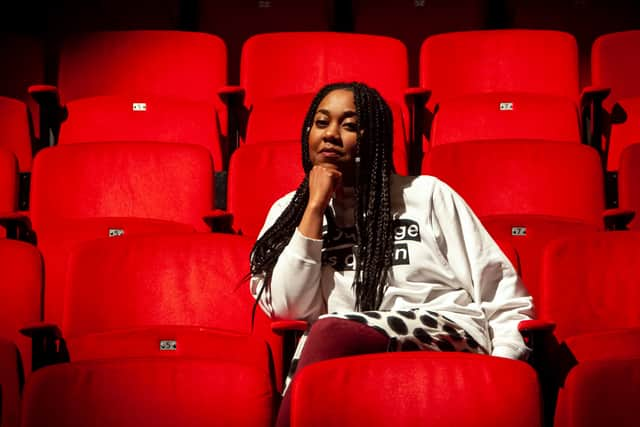 Junior Akinola, chair of the board for Contact, said: "It's an incredible achievement for Contact to reach 50 years. This success extends to everyone who has graced our doors in any capacity during that time, and I'm proud of Contact's incredible legacy that has changed many lives.
"Going forward into the next 50 years, I see us continuing our tradition of being innovators in the arts space while keeping inclusion at our core. Here's to more years of transformative inspiring experiences for the next set of creative leaders, artists and our community."
The special occasion has also been marked by Contact alumnus Lemn Sissay OBE, who has gone on to become one of Britain's best-known literary figures.
He said: "The recent appointment of Keisha Thompson as artistic director and CEO feels like a celebratory gift for Contact's 50th anniversary year.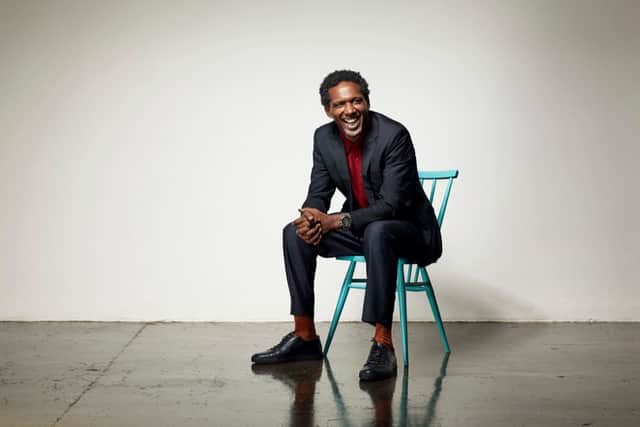 "Like Contact, it is a gift for Manchester, the North, and the country. We are homegrown, our roots are in the earth of Manchester, our branches contacting the world and our seeds float in the summer air, taking root in all the unexpected places.
"Contact does what its name implies. All theories about drama, art and community, be it local, national or international, mean nothing without actual contact.
"I love the place. I have seen the work, the lives it has changed, the careers it has made, the love it generates... the most hope to the least served. And how they illuminate!"