Manchester Marathon 2022: runners share their incredible stories about why they are taking part
There will be a host of amazing stories when the runners make it to the start line on Sunday - here are just three of them.
Watch more of our videos on Shots! 
and live on Freeview channel 276
Visit Shots! now
This weekend, thousands of runners will be pounding the streets of the city as they take on the 26.2 miles of the Therme Manchester Marathon.
The popular mass-participation event is back on Sunday (3 April) and is expected to see athletes and spectators turn out in force.
An event like this always has a host of amazing stories as runners take part after overcoming adversity, to prove to themselves that they can take on a personal challenge or to raise money for good causes.
Here three of the many people who will be lining up to tackle the course share their stories about why they are running.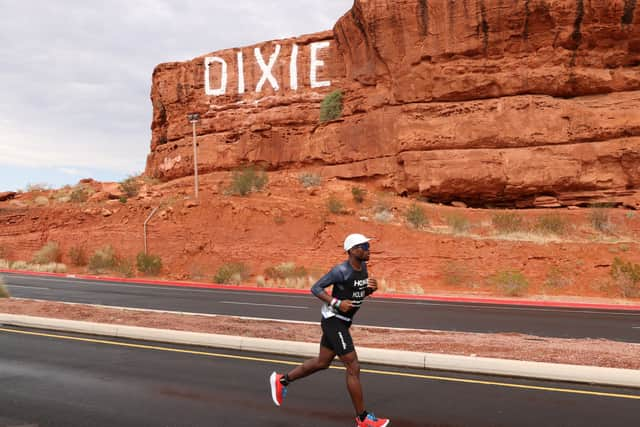 Neurodiverse athlete doing the marathon during Autism Awareness Week
Sam Holness is doing the Therme Manchester Marathon in the hope of inspiring other people with autism to get involved in sport, to help with their wellbeing.
Although he didn't speak until the age of six, Sam went on to achieve a degree in sports science at St Mary's University in London and now gives speeches to groups around the world, inspiring people to overcome challenges in their lives.
He is also an endurance athlete and has previously done the gruelling Ironman triathlon.
"I am so excited about running the Therme Manchester Marathon because it will help to make people more aware about autism and neurodiversity," he said.
"Racing at the Therme Manchester Marathon during Autism Awareness Week is going to be amazing.
"I hope that my story motivates others like me, with autism, to take up sports and run marathons, and that it helps to convince people that those with autism can be great athletes.
"I have never been to Manchester before, so I am looking forward to racing and getting a PB – I am trying to run in sub three hours."
GB athlete aiming to be 'faster at 40'
Adam Bowden is a former Great Britain athlete in the 3,000m steeplechase and also holds the British record for the Ironman 70.3 triathlon distance.
Now he is setting his sights on the marathon as his next challenge.
The 39-year-old produced a blistering time in the running section of a "half-Ironman" event in Nice in France last year and then decided to focus on the 26.2-mile distance on foot as part of a personal aim to be "faster at 40".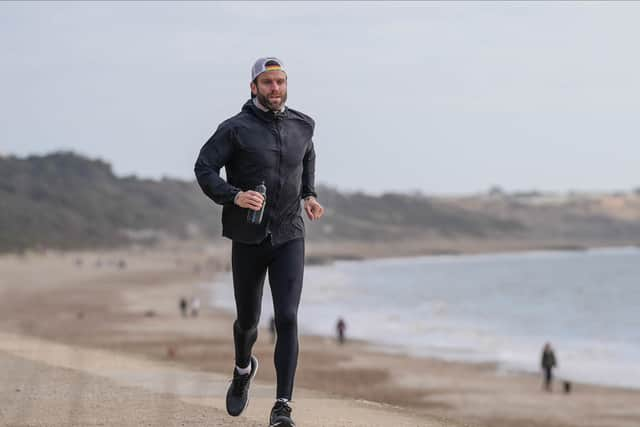 He previously ran a two-hour-20-minutes marathon in Wales at his first attempt at the distance and is hoping to dip under 2:10:00 in Manchester.
He said: "The big difference for me on this journey is that it's all about me challenging myself.
"I'm really not chasing a place or putting pressure on myself about being on the podium. This is all about me going faster, beating my own times and running quicker than I have ever ran before."
A sub 2 hour 10 marathon could potentially put Adam in contention for winning in Manchester and open up the possibility of a place in the England team for the Commonwealth Games.
However, he insists he is not focusing on that and is just deriving personal satisfaction from pushing himself as far as he can.
Sepsis patient running to mark his recovery
Slav Wojcik is no stranger to long-distance events, having previously done half-marathons, marathons, ultramarathons and the Ironman.
On Sunday, though, the 42-year-old from Stafford will be running in Manchester after being diagnosed with sepsis last year and ending up in intensive care in hospital.
Thankfully Slav survived, but his life turned upside down and he ended up with a lifelong heart condition. Despite this, he didn't give up and is back to doing what he loves but with different goals and slight health adjustments.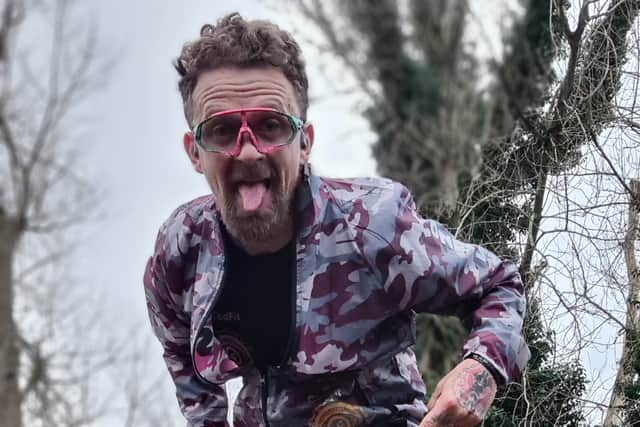 And this weekend his journey in running will come full circle as he returns to Manchester and the site of his first marathon.
The father-of-two said: "My main reasons for taking part in all kinds of competitions was to challenge myself, face my fears, build up confidence, motivate others and prove to myself that I'm capable of achieving things that I once thought were impossible to achieve.
"This year's attempt of 26.2 miles has an even deeper meaning. It will be almost a year since I got seriously ill with severe sepsis and survived a near-death experience with doctors having to twice bring me back to life.
"I was really impressed with the event organisation, support and the atmosphere in Manchester, so I am sure it will be no different this year. There's a few of my team members coming to Manchester to compete and support, and my wife is also running.
"Taking part in events gives me that confidence boost, endorphins, and dopamine release. I'm really looking forward to that excitement that goes through your veins when you arrive at the venue and I can't wait to see and hear all the support and, of course, crossing the finish line.
"This marathon is going to be an emotional one."