Manchester LGBTQ+ bookshop owner slams chains for only stocking books during Pride Month
The owner of a Manchester LGBTQ+ bookstore says large chains are 'monetising' queer people by only stocking books during Pride Month.
Watch more of our videos on Shots!
and live on Freeview channel 276
Visit Shots! now
An independent LGBTQ+ bookshop in Manchester has accused mainstream chains of "monetising" queer people by only stocking books for the community during Pride Month.
Matthew Cornford, owner of QueerLit in the Northern Quarter, claims Waterstones was one chain to go big during Pride Month but not do so all year. He said all big book shops should have permanent sections for queer literature to tackle homophobia in society.
Waterstones said it "strongly supports LGBTQ+ publishing all year round in shops and online".
What did Matthew Cornford said about big chains stocking LGBTQ+ books?
Matthew, 39, said: "We need mainstream book stores to step up their game. Places like Waterstones is why my business exists. I went into Waterstones Manchester Deansgate a few years ago and very sheepishly asked, 'Can you point me in the direction of your LGBT section?' and they said they didn't have one. This was the biggest book shop in the north.
"They take a whole window to brag they're the biggest book shop in the north but they only put a pride section together during Pride Month.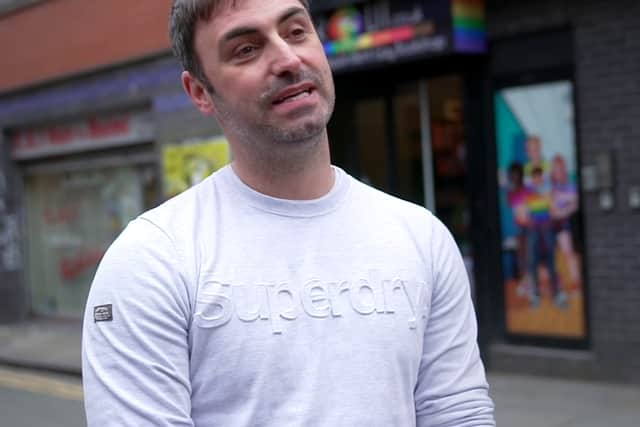 "If you go onto Waterstones' website they have no LGBT section but all the books have been pre-selected so during Pride Month it's their main banner, so any time they can monetise it. But our community doesn't just come out during Pride Month. We're needing to understand ourselves all year round and find ourselves in literature all year round.
"Organisations like that – although great because they mean we exist – need to step their game up so they can support queer people that are in those small little towns that can't discover us, that aren't in big cities to find queer community."
What does QueerLit do to support LGBTQ+ people?
QueerLit has sent nearly 3,000 books to schools for free as part of a 'free books for schools' campaign.
Mr Conford said: "We are relevant to everything that is happening with regards to disallowing and removing LGBT books from school. I'm a section 28 baby. I wasn't in a school where we were able to talk openly.
"No one in my school was out, although years later I now know there are lots of queer people who were at my school and in my age bracket. We started a free books for school campaign that to date I think we've sent more than 2,800 books to schools all over the UK.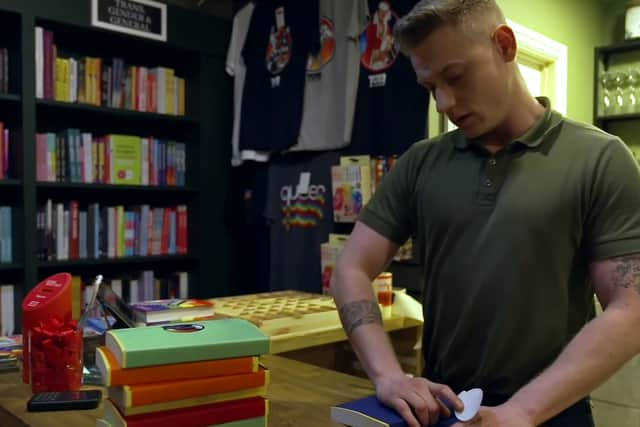 "Libraries don't have huge budgets but anything we think we can do to help an LGBTQ+ teen find themselves within literature to normalise the feelings and the emotions and the thoughts that are going through their mind is a huge thing. It is a massive campaign for us just because I wasn't able to have that myself."
Matthew founded his book shop online in June 2020 after spotting a gap in the market and it moved into premises in August 2021. It now stocks more than 3,000 different titles as well as bags, stationery and greeting cards at its location on Tib Street.
What has Waterstones said?
A spokesperson for Waterstones said: "Waterstones strongly supports LGBTQ+ publishing all year round in shops and online, not just for pride month.
"Many of our shops curate dedicated displays and tables of LGBTQ+ fiction and non-fiction throughout the year.
"These will tend to be larger, and placed in more prominent positions, to mark Pride Month."Of course, we do not have the focus of a specialist bookshop dedicated to only LGBTQ+, but we are proud of what we do curate and display.
"The Waterstones in Manchester Deansgate has a long-established and successful dedicated table for LGBTQ+ fiction.
"This is an important part of publishing that we support strongly also online. The Waterstones.com pride page is permanent and regularly updated and curated with new and exciting publishing.
"Across our site we also regularly include LGBTQ+ selections in our curation, such as 'our best LGBTQ+ romance' on our romance page."