Libraries can play a huge role in making life in Greater Manchester better, whether it is as a research hub, a place to quietly work or somewhere to explore and delve deep into the vast and fascinating world of the written word.
And now the contribution to wellbeing, culture and creativity of libraries across the city-region is once again being celebrated in the Festival of Libraries 2023.
Now in its third year, the event includes the chance to hear from leading literary figures and well-known Mancunians as well as enjoy fun, interactive events for all ages and bust a few myths about what libraries are like. We've taken a look at the Festival of Libraries 2023 programme and picked out some of the things which will be going on during the five days in June when the event takes place.
When is the Festival of Libraries 2023 and what's on?
The Festival of Libraries 2023 takes place between Wednesday 7 June and Sunday 11 June and will celebrate the role that the 133 libraries in Greater Manchester play in the life of the city-region and its residents.
It is funded by Arts Council England and brings together authors, creatives and artists who all want to raise awareness of what vital community and cultural resources libraries are. It also spotlights some of the amazing libraries in Manchester, including beautiful and historic seats of learning and knowledge such as the John Rylands Library, the Portico Library and Chethams Library. The depth of the city's heritage when it comes to the written word reflects the fact that Manchester is a UNESCO City of Literature.
The Festival of Libraries 2023 contains live music, library exchanges, dance and theatre, poetry commissions, a writing trail and family-friendly activities.
One of the highest-profile literary figures taking part is Poet Laureate Simon Armitage, who will be doing a masterclass in which he will be sharing his love of reading, writing and libraries as well as reciting some of his works.
The festival also has an 'Inspired By' section in which famous people such as The Repair Show presenter Jay Blades, musician Guy Garvey, actor Julie Hesmondhalgh and writer and broadcaster Stuart Maconie have spoken about their experiences. This year Cheddar Gorgeous of RuPaul's Drag Race UK fame will be speaking.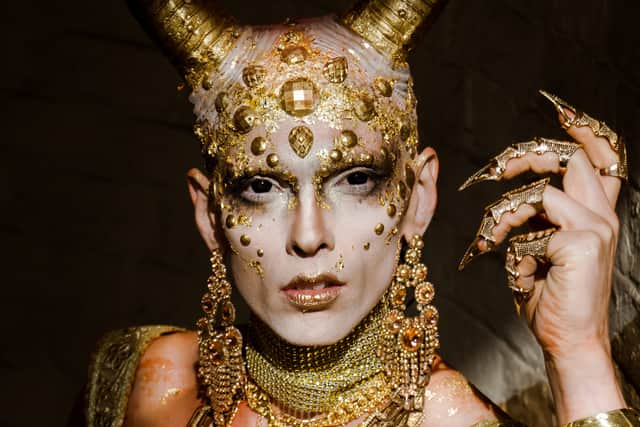 There will also be an event in conversation with playwright and artist Linda Brogan who will appear alongside three co-authors about the excavation of the Reno Club, a renowned 1970s soul and funk venue which was a haven for young mixed-race Mancunians who weren't welcome elsewhere, and how this led to an exhibition at The Whitworth and the book 12 Words.
The Festival of Libraries also puts fun high up on the agenda and the return of the Look for a Book treasure hunt promises to provide plenty of this. Children and families will be able to follow the clues and join the quest to find one of 500 books hidden in Greater Manchester's libraries, with some lucky searchers getting the chance to meet the book's author. In 2022 Lenny Henry laid down the Look for a Book challenge and this year's author will be revealed at the end of April.
The full programme will also be announced at the end of the month, and that is when the booking for the ticketed events will also open.
What has been said about the Festival of Libraries 2023?
The high-profile participants in the Festival of Libraries 2023 have been speaking about how valuable libraries have been in their lives and how keen they are to join in the celebration of them.
Simon Armitage said: "My experience of reading and writing began in the village library where I grew up, then in the nearby town library, then in libraries at various places of study and teaching. For many people they are an invaluable aspect of everyday life, giving access not just to books but to services, learning, conversation and creative thinking.
"I look forward to celebrating libraries as one of the great and necessary institutions as part of Manchester's very own city-wide Festival of Libraries in the UNESCO City of Literature."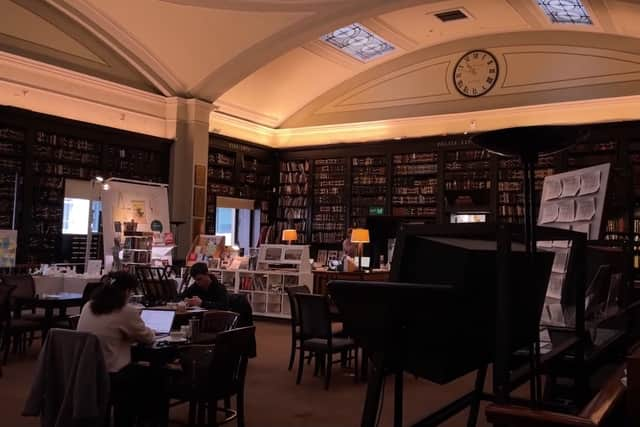 Cheddar Gorgeous said: "Our libraries are not only archives of our past, but spaces that encourage word- and world- making. Library doors are open to everyone and, when we enter, they ask us not only to consider our past but to imagine our future. Through sci-fi, classics, fantasy, poetry and theory libraries allow us to dream a little bigger.
"I can't wait to be involved in Manchester's Festival of Libraries this year, and celebrate the endless possibilities that libraries create for us, without expecting anything in return.
"This festival is a testament to how these spaces are intrinsic to Manchester's diverse communities, especially as a UNESCO City of Literature."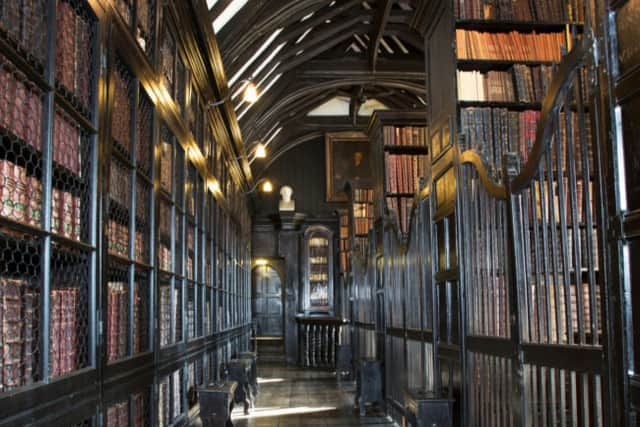 Liv McCafferty, the festival's newly-appointed creative producer, said: "I am delighted to work on Festival of Libraries this year for Manchester City of Literature. Literature has played a huge role in my life, and the lives of others, from child- to adult-hood.
"Being able to work with such inspiring creatives and facilitators in bringing these spaces to life for Manchester's communities is a dream."
Luke Burton, director for libraries at Arts Council England, said: "We are thrilled to be supporting Manchester's Festival of Libraries which is a brilliant opportunity to showcase a vibrant programme covering wellbeing, culture and creativity, digital and information and, of course, reading.
"Libraries are vital hubs of information and creativity in the heart of our communities and we want to encourage everyone across the region and beyond to explore Greater Manchester's network of libraries and reap the benefits that they have to offer."