A celebration of LGBTQ+ art and culture in Greater Manchester is back for its fifth year and has unveiled a packed programme of events.
Pride in Trafford 2023 takes place in mid May with four days including comedy, cabaret, theatre and dance, with a line-up combining established performers and new up-and-coming talent.
The celebration begins with a flag-raising ceremony on an international day devoted to eradicating hatred, discrimination and prejudice against gay, lesbian, bisexual and trans people and allows artists to explore what it means to them to be out and proud in a world which is changing but remains challenging. Here's what you can expect from the fifth year of Pride in Trafford.
What's on at Pride in Trafford 2023?
One highlight of this year's festival, running across all four nights, is the world premiere of Bi-Topia. Directed by Rikki Beadle-Blair and created and performed by Sam Danson, this one-man show depicts a world in war-time ruins and an LGBTQ+ life scattered across the stage to delve into the links between battling with poor mental health and dealing with your sexuality. It has been developed in partnership with Waterside and Creative Industries Trafford.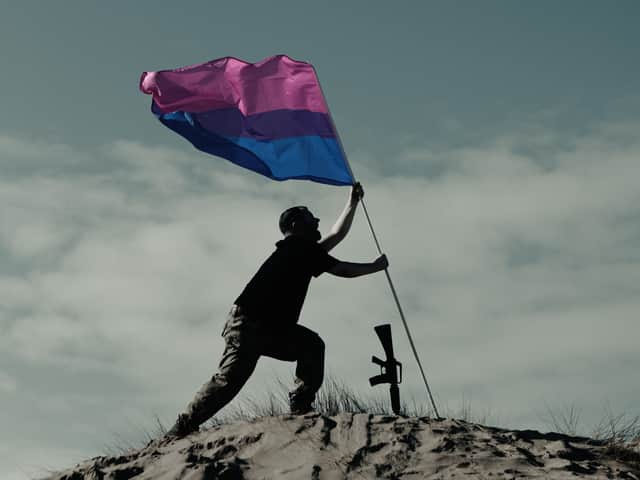 The opening night also features The Chosen Haram, presented by Turtle Key Arts and Sadiq Ali which offers a unique take on circus to tell the story of two gay men who have a chance meeting through a dating app, negotiate the highs and lows of their subsequent relationship and must overcome a number of social, cultural and personal barriers.
Thursday night puts comedy centre stage with The Laugh Riot featuring Waterside favourite Jonathan Mayor on MC duties, Stephen Bailey, Marie Goulbourne and Rosie Wilby.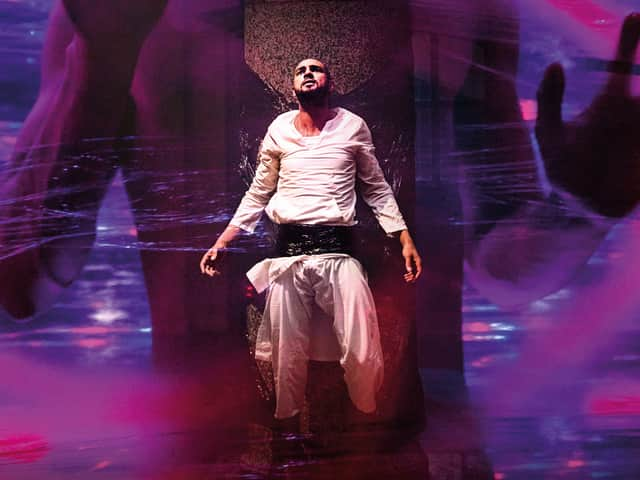 There's also Jesus, Jane, Mother & Me, a dark comedy offering a twist on the standard coming of age story exploring family dynamics, who our idols are and how hard life can be if you're a bit different.
There are also things for young people to join in with, as local groups Gorse Hill Studios and Rainbow Reflections will help to put on a free, creative and hands-on evening and young LGBTQ+ people's thoughts about the issues most important to them with regards to gender, sexuality and identity will go into creating an outdoor installation called EMERGENCy.
On Saturday, there is the Mini Pride for young people featuring creative activities and interactive storytelling while Pride on the Plaza runs at the same time with free outdoor performances and a chance to find out more about local LGBTQ+ organisations working in Trafford.
The whole thing comes to an end on the Saturday night at local eatery Mano a Bocco with a closing party including an informal dinner sharing Italian dishes, cabaret and a disco all hosted by Belinda Scandal.
What has been said about Pride in Trafford 2023?
Coun Tom Ross, leader of Trafford Council, said: "I'm delighted to see another thrilling Pride programme taking place at Waterside. We are so fortunate to have such a great theatre in our borough and they are brilliant at providing such a feast of events that will appeal to everyone.
"I feel particularly privileged to be helping launch the start of the festival and I will be looking forward to attending a number of events during the week."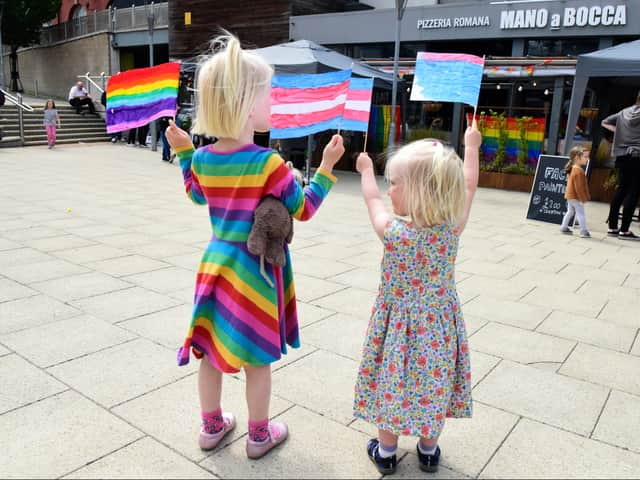 Producer for Pride in Trafford and manager of Waterside, Darren Adams, said: "We are really proud of this year's programme which features some thought-provoking and powerful pieces, some of which we are thrilled to have helped nurture and develop through our Creative Industries Trafford initiative.
"Interspersed with great comic moments and lighter shows, the programme is a real celebratory, meaningful and contemporary representation of LGBTQ+ culture and our community today.
"Our closing day promises a family-friendly and joyful coming together for all ages with outdoor art, free performances and mouthwatering pizza. What is there not to love?"