Huge decline in social housing availability in Manchester over a decade laid bare by shock new figures
An organisation representing tenants and the city council have both acknowledged more social housing needs to be built in the city as an urgent priority.
Watch more of our videos on Shots! 
and live on Freeview channel 276
Visit Shots! now
The scale of the decline in Manchester's social housing stock in the space of a decade has been laid bare by shock figures, with new lettings dropping by more than half in that time.
Analysis of government data shows that in 2021 there were around 2,700 new social housing lettings offered to tenants in the city. The same dataset shows that 10 years previously more than 6,000 new lettings were offered. The figures show that access to affordable rental housing has been steadily declining, a situation that a leading national homelessness charity says is "not good enough".
In Manchester there appears to be broad acknowledgment that more social housing needs to be built. An organisation representing tenants in the city said the figures get to the heart of the current housing crisis, while the council says it is facing a perfect storm of the cost of building new homes going up while schemes such as Right to Buy continue to take properties out of social stock.
What does the data show for Manchester?
While this was a slight increase on the 2,247 lets offered the year before, it is dwarfed by the figure of 6,580 new lets which were offered a decade previously in 2011-12.
This covers all social housing, which is split into affordable or intermediate rent, and social rent. The former means a tenant pays 80% of market value, while the latter is set by the Government, is paid to registered providers and local authorities, and is significantly lower than the private market.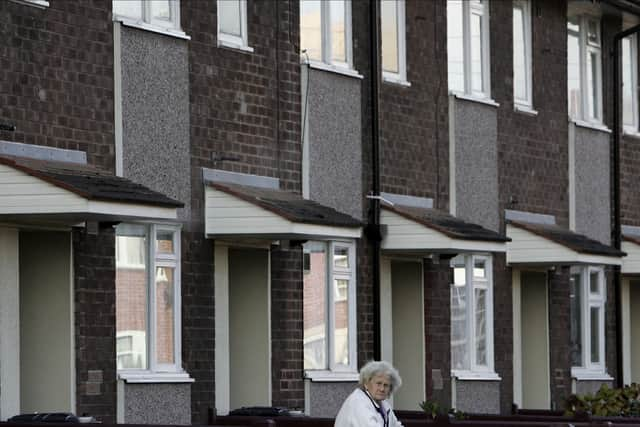 The number of new properties let as solely social rents – the more affordable social housing category, and roughly equal to 50% of market value – has declined significantly over the last decade. In Manchester, 2,533 (92%) of the new social housing lettings were among the most affordable category, again down by more than half from 6,567 10 years ago.
Across England as a whole the number of new social housing lettings has fallen from 396,000 in 2011-12 to 267,000 last year. At the same time some 1.2 million people are thought to be on local authority waiting lists for social homes.
What has been said in Manchester?
The Greater Manchester Tenants Union (GMTU) said it is clear that the number of new affordable rental properties being built in the city needs to go up significantly and the declines of the past decade need turning around.
A spokesperson said: "This data makes for a sober read. The dramatic fall in social housing lettings and the squeeze in the availability of affordable rents lays bare the roots of the housing crisis in our city today.
"While the skyline booms, social housing is squeezed. The only solution to the crisis in Manchester is a dramatic expansion in the availability of social housing, to ensure the city is fit for the future.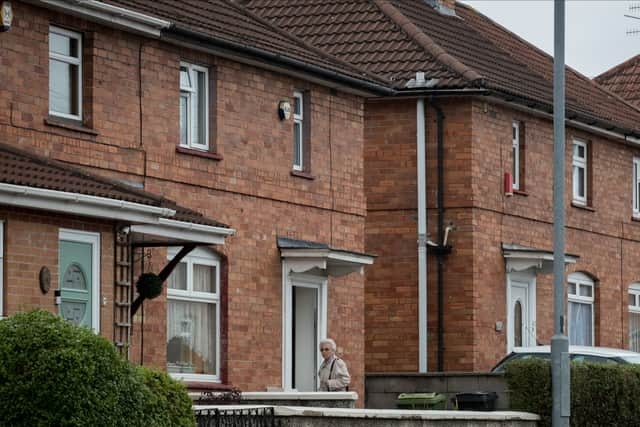 A Manchester City Council spokesperson said: "In recent years - and particular since the pandemic - we have seen fewer people choose to leave the social home they are living in while at the same time financial hardship, the cost-of-living crisis and economic uncertainty has meant we are also seeing more people want to join the housing register to access a social property.
"This is at a time when councils are struggling to build social housing at scale to meet demand, while this type of housing is still being lost to the private sector through Right to Buy purchases. Demand is continually outstripping supply, and our residents are inevitably waiting longer for a social home to become available.
"We have a commitment to increase the delivery of social and affordable homes in the city to meet demand, which in part is in response to this type of housing being lost to Right to Buy, but also to ensure the city has enough high quality, sustainable homes as our population continues to grow at pace.
"However, this will continue to be a real challenge as the cost of construction increases, which means councils will still require significant funding to meet the demand we have for social housing in Manchester."
What has been said nationally about social housing lettings?
Leading national charity Shelter said the figures for England as a whole were "not good enough" and has echoed the calls for a massive social housebuilding programme.
Chief executive Polly Neate said: "Every day our front line services deal with the consequences of not having enough social housing, from families stuck in unsuitable and often poor-quality temporary accommodation to people being pushed into homelessness because they can no longer keep up with soaring private rents.
"There is only one lasting solution to the housing emergency, and that is to invest in a new generation of good quality and sustainable social homes,"
Luke Murphy, associate director at think tank the Institute for Public Policy Research said: "The long-term decline in the share of new lettings in council homes also reflects the ongoing shrinkage of the number of local authority-owned social homes.
"All of this points to the failure to build sufficient homes to meet demand, including genuinely affordable homes. The Government must rapidly address this by increasing investment in affordable housing and reforming the land market and planning to increase the overall supply."
The DLUHC said it is investing £11.5 billion into building more social homes to deliver tens of thousands of homes available for rent and sale through its Affordable Homes Programme.
A spokesperson added that the Government is "committed to building more social homes".