Greater Manchester house prices: data shows where prices rose or fell in February - check your area
The latest Land Registry figures show that house prices in most parts of Greater Manchester fell in February, but there were a couple of exceptions.
Watch more of our videos on Shots!
and live on Freeview channel 276
Visit Shots! now
House prices across much of Greater Manchester dropped in February although there were a couple of areas in the city-region which bucked the trend, new figures show.
Data from the Land Registry showed a month-by-month decline in the average house price in eight of the city-region's 10 boroughs in February compared to January. Overall there was also a decrease in prices in the North West and the UK as a whole between the first two months of 2023. However, the longer term trends in the property market remain resolutely upwards, with year-on-year house prices rising all across Greater Manchester.
What does the data show for Greater Manchester?
The Land Registry's latest figures show that house prices dropped in most of Greater Manchester's 10 boroughs in February compared to the previous month. The two areas which bucked the trend were Salford, where prices rose by 1%, and Rochdale where they increased by 0.1%.
The biggest decreases were in Trafford, where prices fell by 2.6%, and Bury where they fell by 2.2%. There was also a 1.8% decline in house prices in Manchester.
House prices fell by 1.1% in Tameside, 0.9% in both Wigan and Stockport, 0.4% in Bolton and 0.1% in Oldham.
Across Greater Manchester the average house prices continues to vary enormously. Trafford saw the biggest monthly decline in prices but still has the most expensive houses in the city-region, at an average of £362,859. Average house prices also continued to top the £300,000 mark in Stockport, while it was £231,110 in Manchester itself.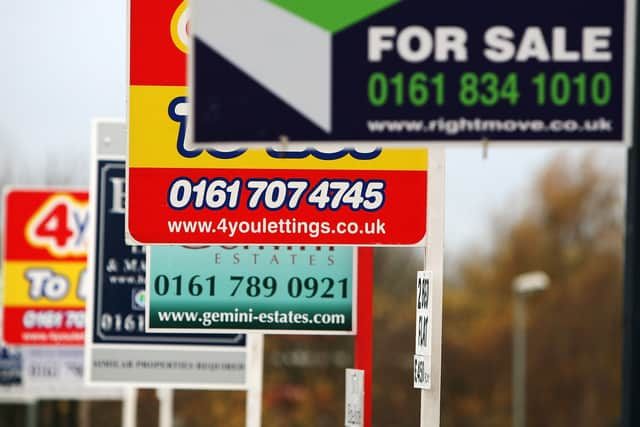 The cheapest houses in the region, by contrast, are in Bolton, with an average property setting buyers back £187,909 in February. This was just below the average price of £188,750 in Wigan.
Across the North West there was a 0.6% drop in house prices between January and February, while the UK as a whole saw a month-on-month decrease of 1%.
However, the longer-term picture remains that houses are getting more expensive, with average prices rising year-on-year across Greater Manchester.
What else does the data show for Manchester?
In Manchester owners of terraced houses fared worst for selling their properties in February, a pattern which was also seen in other boroughs of Greater Manchester. Terraced homes in the city dropped by 2.3% to an average of £220,639.
Detached house prices were down 1.5% to an average of £432,154, while semi-detached house prices fell by 2% to an average of £294,146 and the price of flats fell by 1.5% to £190,459 on average.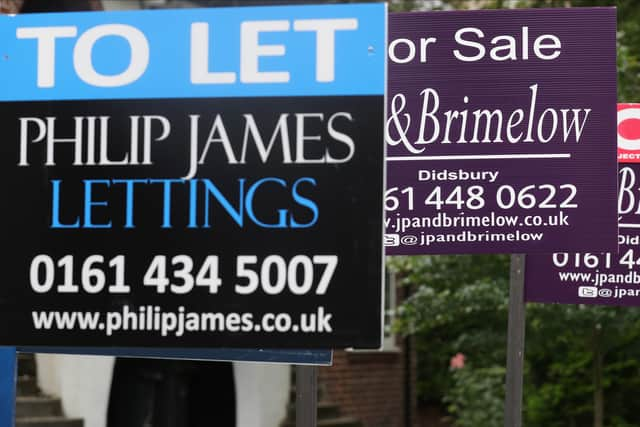 Once again, though, the longer-term picture was upwards, with all these types of properties being more expensive in February than they were 12 months previously.
First-time buyers in Manchester spent an average of £212,000 on their property – £14,000 more than a year ago, and £55,000 more than in February 2018.
By comparison, former owner-occupiers paid £253,000 on average in February – 19.4% more than first-time buyers.