Greater Manchester's leafiest boroughs and the parts of the city-region with the least tree cover have been shown by an extensive new piece of analysis.
Friends of the Earth teamed up with mapping experts Terra Sulis to show just how much tree canopy cover there is across England, with analysis of local authorities and neighbourhoods being done.
The environmental charity is now calling on politicians to prioritise tree planting to help the fight against climate change, while the authorities have said they intend to improve the amount of greenery in the more denuded areas.
How much tree cover is there across Greater Manchester?
The analysis by Terra Sulis for Friends of the Earth shows just how much tree cover there is in all of the 10 local authorities across Greater Manchester.
Rochdale is Greater Manchester's most tree-deprived borough, with just 7.7% canopy cover, and Oldham also has less than 10% tree cover at 9.3%. This puts both authorities in the bottom third of councils in England, as is Trafford which has 12% tree cover.
Six of Greater Manchester's local authorities are in the middle third for how much tree cover there is. These are Bury (12.4%), Tameside (12.7%), Manchester, Bolton and Wigan which all have 13%, and Salford (13.6%).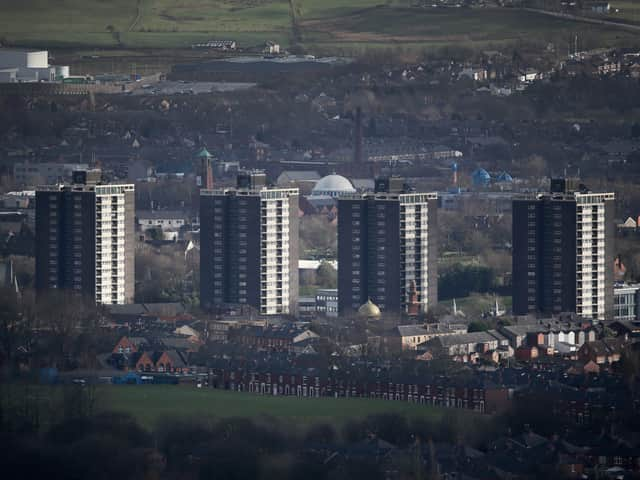 Finally Stockport is the city-region's leafiest borough, with 17% tree cover, and is the only one of its 10 councils to make it into the top-third of local authorities across England.
The neighbourhood analysis shows just how shockingly few trees there are in some urban parts of Greater Manchester. Despite having the most tree cover as a whole two areas in Stockport, for instance, have just 0.1% canopy cover, while one area in Manchester has 0.4%.
What does the data show for England as a whole?
Friends of the Earth says its mapping of the whole of England shows a huge disparity in tree cover, with South Holland in Lincolnshire having least at 2.2% and Surrey Heath ranking highest with 36.1%. At neighbourhood level some 43% of areas have less than 10% tree canopy cover, while a massive 84% have less than 20% coverage.
The analysis put England's overall level of tree cover at 12.8%. Friends of the Earth, though, is concerned that just 10% of that is made up of woodland, a figure it says is considerably lower than in many other European countries as the average for European Union (EU) member states is 38%.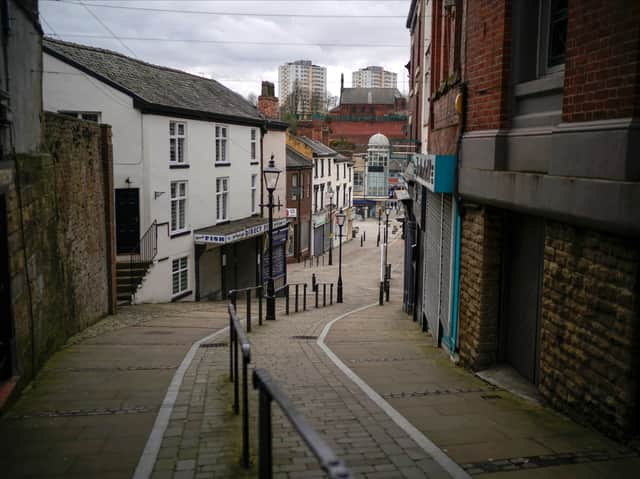 Friends of the Earth says its analysis also shows that generally poorer neighbourhoods have less tree cover than wealthier ones. In Greater Manchester this trend could be broadly seen with the least-leafy borough, Rochdale, having the second-highest proportion of neigbourhoods in the country's most deprived 10% according to the Index of Multiple Deprivation 2019, with 30%. Only Manchester had more struggling areas, at 39%.
Similarly Stockport, the leafiest local authority in the city-region, had the second-smallest proportion of neighbourhoods towards the bottom of the deprivation index, with only Trafford having fewer.
What has Friends of the Earth said?
In the wake of its analysis Friends of the Earth says the government needs to make its tree-planting strategy more ambitious in order to properly tackle the climate crisis and emergency in the protection of nature and biodiversity.
Mike Childs, head of science, policy and research at Friends of the Earth, said: "The UK government should be aiming to double tree cover in England by 2050 to ensure that people, no matter where they live or what their income, can experience the mental and physical health benefits that trees bring.
"Current targets for tree planting are woefully inadequate and overlook the devastating impact that timber and wood imports from countries such as Brazil, China and Russia wreak on nature globally.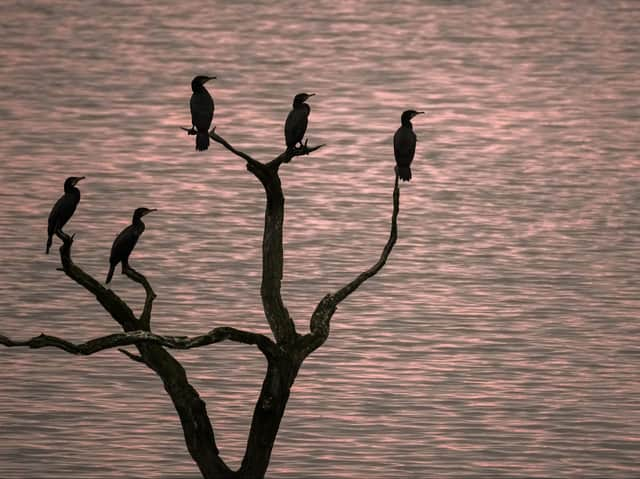 "We need many more trees for farming, urban cooling and absorbing harmful carbon emissions. There's more than enough viable land to increase cover two-fold without compromising quality agricultural land or protected habitats. The government must get behind a far more ambitious plan to boost tree numbers and adopt this as an official target."
Locally the organisation said efforts needed to be targeted particularly at the two boroughs of Greater Manchester with less than 10% tree cover, Rochdale and Oldham.
Catherine Thomson, Manchester Friends of the Earth coordinator said: "Trees do an amazing job of protecting local communities from the climate breakdown that we're already seeing across the UK, from heatwaves to flooding.
"Trees also have a positive impact on people's mental health and wellbeing, helping to enhance quality of life and can help to improve air quality.
"The new Friends of the Earth mapping highlights that Oldham and Rochdale are the areas in Greater Manchester which are missing out most on these life-enhancing protections, and where new tree planting should be prioritised."
What has the government and local authorities said in response?
A spokesperson said: "This Government has committed to a five-fold increase in average tree planting rates which will boost the numbers of trees close to where people live and in some of the most nature deprived parts of the country.
"As set out in the England Trees Action Plan, increasing tree and canopy cover across England is part of our plan to tackle the impacts of climate change and the biodiversity crisis, and £650m of Nature for Climate funding is kickstarting our progress through targeted grants like the Urban Tree Challenge Fund which will see planting and establishment of trees in urban areas."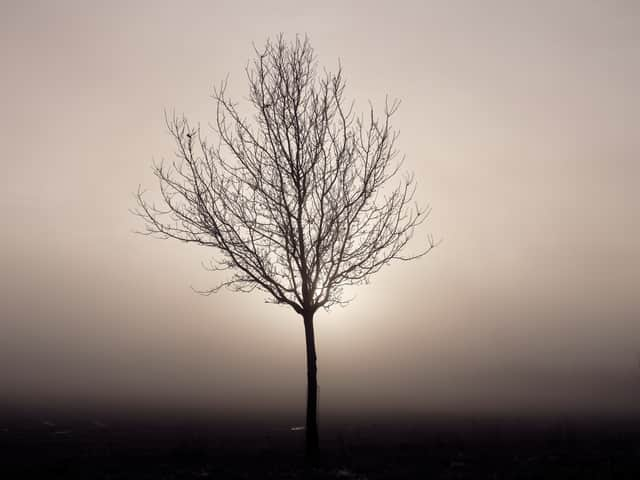 Rochdale Council said that while some areas of the borough were not suitable for tree planting it was committed to increasing canopy cover.
A spokesperson said: "The reason for the disparity between different boroughs in Greater Manchester is that every area has distinct geography. In the borough of Rochdale there are expansive tracts of open moorland containing over 80% of the county's blanket bog where trees do not thrive. The moorland provides flower-rich grassland and wetland habitats to support a rich diversity of wildlife.
"In other areas of the borough, our tree-planting schemes have expanded yearly from 1,490 in 2020 to 2,864 in 2021. In 2022 we planted 4,704 trees, which is in addition to our policy that we plant two replacement trees for every tree that needs to be felled because they are dead, dying, or dangerous.
"Our work continues to deliver a Pennine Edge Forest as part of ongoing commitments to achieve net-zero carbon targets, which includes plans to increase the current tree cover to 13% by 2030 and 20.6% by 2038.
"We work closely with several partners, local businesses, and organisations which include the City of Trees, The Woodland Trust, The Forestry Commission, plus private landowners to help us deliver on these commitments."