The Greater Manchester Clean Air Zone has been on pause for a year now, and an environmental group has marked the anniversary by calling on the Government to act now to tackle air pollution in the city-region.
Manchester Friends of the Earth is demanding the Government returns the issue of clean air to the top of the polital agenda and slammed politicians in Westminster for what they have termed a failure to tackle pollution. The organisation wants ministers to demand councils in Manchester and Salford introduce an Ultra Low Emission Zone (ULEZ), like the one in London, on the area within the Inner Ring Road.
Greater Manchester's leaders agreed with the government at the beginning of February 2022 that a pause was needed to the controversial green measure due to concerns about its viability. Plans for a non-charging clean air scheme were then set out last summer but discussions on what should happen next are still ongoing.
What does Manchester Friends of the Earth want to happen with the Clean Air Zone?
Manchester Friends of the Earth has marked the 12-month anniversary of the scheme for clean air in Greater Manchester being paused by slamming politicians in parliament for what it has termed a "failure" to deal with "illegal toxic air" in the city-region.
It says a Clean Air Plan must be produced which tackles all polluting vehicles and reduces air pollution in the shortest time possible. The organisation wrote to environment minister Therese Coffey in October last year urging her to reject Greater Manchester leaders' proposal for a non-charging zone.
It says the revised plan's target to ensure nitrogen dioxide (NO2) levels are lower than 40 cubic microgrammes per cubic metre (μg/m3) by 2027 is not good enough when the World Health Organisation (WHO) revised its guidance for NO2 from 40μg/m3 to 10μg/m3 in September 2021. Greater Manchester has pledged to meet WHO guidance on air pollution by 2030.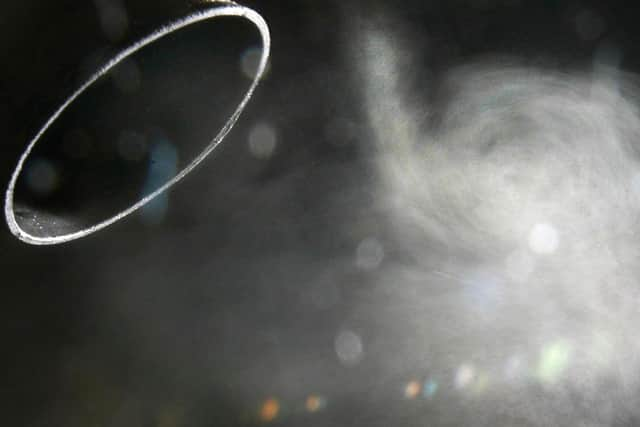 Manchester Friends of the Earth says air pollution is a public health emergency and needs to be tackled by drastic measures, such as compelling Manchester and Salford councils to bring in a ULEZ within the inner ring road. The green organisation says London's ULEZ reduced roadside NO2 levels by 36% in its first six months of operation.
A Freedom of Information (FOI ) request by the group found that even during lockdown in 2020, when vehicle and traffic levels were much lower than usual, 16 NO2 monitoring sites were above the guidance of 40μg/m3, half of them inside the inner ring road.
What did Manchester Friends of the Earth say?
Catherine Thomson, Manchester Friends of the Earth co-ordinator, said: "Toxic air pollution causes over 1000 people to die early each year in Greater Manchester, it is linked to a wide range of health impacts and causes untold damage to the lungs and development of our children.
"For over 12 years, the Government has failed to ensure that people in Greater Manchester are not breathing illegal toxic air and the current legal air quality limits are not safe and are not fit for purpose.
"The GM Clean Air Plan was 'paused' a year ago and we are still waiting for the Government to make a decision whether the revised Clean Air plan can even go ahead. How many more children have to be harmed before our politicians stop making excuses and start taking action on this public health emergency?"
What have the authorities said?
Local authorities are still in the process of submitting further evidence to the Government due to what Defra has termed "underlying gaps" in the Greater Manchester case.
Defra says there are "underlying gaps" in the Greater Manchester case about how it will bring NO2 levels down quickly enough.