When Paul Wilcox was casting around for his next direction a couple of years after leaving the armed forces, his mind went to his lifelong love of the great outdoors.
He was keenly aware that not all children living in Manchester in the 21st century enjoyed the same time outside in nature that he had done, and wanted to do something to change that. He set up We Are Adventurers and began running forest school activities which involved children enjoying hands-on experiences in nature.
As the company comes up to celebrating its first decade in business Paul told ManchesterWorld about its journey to success - and how the experiences of the Covid-19 pandemic and issues such as climate change have caused lack of access to nature to rocket up the agenda.
How did Paul Wilcox set up We Are Adventurers?
Paul joined the Army aged 17 and left it in 2011 at the age of 31. Immediately after his return to Civvy Street he got a job with a telecoms company but after a couple of years started to look around for something else.
He realised that many of his most enjoyable experiences growing up involved spending time in nature and outside, and he had a feeling that was something more youngsters needed.
Paul said: "I had done Scouts but struggled in school in the academic forum. Joining the forces I got the support academically but also you were able to learn in other ways. I looked at forest schools and it just sat right with my childhood. We were lucky enough to have small woods behind our house and that's where me and my brother played as kids.
"We were a very outdoorsy family and we were always up in the Lake District. For me the outdoors is the place I want to be and my family wants to be.
"The idea to give children that freedom that me and my brother enjoyed rang true with us. I started researching what forest schools were about and realised that in Manchester there were only a couple of things and we couldn't see anything much at the grass roots level. That's where the journey began and we launched in November 2013."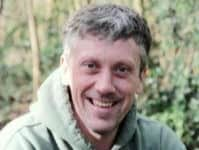 However, Paul admits that even when school leaders shared his enthusiasm for the idea of forest schools getting We Are Adventurers started wasn't easy. He said: "It was a hard sell in the early days. I would go to headteachers whose budgets were restricted and who weren't able to commit to it long term. I would do one-off sessions where I would go into schools for one or two days and that would be it. We started doing after school clubs as well and our reputation built.
"In the early starts we were walking the streets delivering flyers, trying to convince people it was a good idea to let their children play in the woods. Some even now don't understand it. Maybe they weren't brought up in that way but they don't see the benefits of being outdoors."
The issue of access to nature becomes more pressing
Recently, though, the issue of how much (or rather how little) access to the great outdoors children have has moved distinctly higher up the agenda. The benefits of going outside were proven during the Covid-19 pandemic, especially in the lockdown periods when people could only leave their homes for short periods each day and realised the value of green spaces for walking near them.
And the climate crisis and the need for a greener, more sustainable future has focused attention on just how much children know about the natural world and how much chance they get to spend time in it.
A report commissioned by the Wildlife Trusts found that some 30% of children in England do not get out in nature on a weekly basis and that youngsters' wellbeing improved after visiting a green space. The Children's People and Nature Survey for England late in 2022 found that only 47% of children quizzed chose pictures depicting a high level of connection to nature to describe themselves, while in recently years moves to replace words related to the natural world with ones referring to technology and computing in children's dictionaries have sparked concern.
Paul said: "I realised 10 years ago that kids weren't playing out. It's taken nine years and a global pandemic before people have cottoned on and realised that actually they really like being outdoors and it's really good for mental health.
"Post-pandemic we're especially looking at years one, two and three. They were in reception, four and five years old during Covid, and they've missed a huge amount of social interaction. Especially if they're an only child they might be fantastic readers and ahead academically but socially and emotionally they're at the other end. They're having to learn how to play with another child.
"Children might be struggling academically with their reading and writing and that manifests itself in their behaviour in the classroom. If we take them outside they can think outside the box and realise they can build that shelter or den and they have the perseverance to keep going with that task."
However, on the issue of moving towards a greener and more sustainable world Paul also said he has noticed an increasing engagement with issues such as climate change among the young people he works with.
He said: "Children are hugely aware of the environment and what they want for their future, more than I was at their age. They know they shouldn't be going to school in the car, they are questioning why their parents are doing things, they are aware of things like recycling and their impact in the local area. They have got a better understanding than most generations before them of what the impact on the environment is currently."
What are forest schools and what does We Are Adventurers do in Manchester?
Forest schools emerged in Scandinavia, with the first one being started in Denmark in the early 1950s. A group of children came together in a local forest in a form of unofficial daycare which quickly attracted a lot of attention from parents. The concept spread internationally, coming to Britain in the 1990s.
Forest schools involve children spending periods of time in nature during which they decide what they want to learn and enjoy hands-on experiences in the outdoors. Children learn through having the freedom to try things out and play, and forest schools should also help them to develop spiritually and emotionally through being in nature while also learning to love, care for and respect their environment.
Based out of an office in Trafford Park, We Are Adventurers operates across many areas of Greater Manchester from the city centre to Salford and Trafford, though Paul says the heartland of the business is South Manchester and areas like Chorlton, Levenshulme and Longsight.
The organisation has three locations, two at sites in Chorlton at schools and the other being Trafford Ecology Park, which Paul describes as "a hidden gem".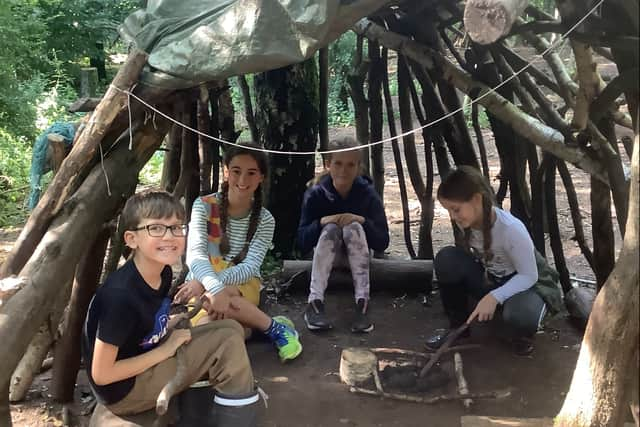 "It's an 11-acre eco and nature park," he says. "Every time someone comes to it they say it's nice here, and it's right in the centre of Trafford Park."
Although forest school should ideally take place in woodlands, many children in Manchester are going to school in very urban and built-up environments, but that does not deter Paul from bringing the great outdoors right into the heart of the city's concrete jungle.
He said: "It doesn't matter what your school has got. We will design something and work with you. One of the schools in Chorlton we work with has beautiful woods at the back and is absolutely perfect for forest school, but then we go into the city centre to schools which only have a playground.
"We will bring sticks and if we make bug hotels we can always find insects. We will find some bushes and shrubs, we will bring logs in, we will sort a little eco environment within the school grounds. Building a den is easy in a playground with a climbing frame, we will use ropes and sheets to create one. People often say to us they don't have trees at their school and we say that's totally fine.
Paul says that when he started We Are Adventurers forest schools were mainly seen as something that would benefit very young children, but the organisation now works with teenagers up to the ages of 17 or 18.
He said: "Teenagers want to be cool kids and not get involved, but within five minutes they are putting mud on each other's faces and building a shelter. They are turning back into kids. I think there's huge pressure on children to grow up very fast. When they are in secondary school and they are 11 to 13 they should still be playing. There's such a pressure on them to be like adults but if you take them into the forest school environment where no-one's judging them the barriers come down. "
We Are Adventurers has also started offering Duke of Edinburgh Award courses and birthday parties, as well as popular school holiday clubs.
What impact has forest school had on children and young people in Manchester?
Paul says teachers often see a very different side to their charges when they are taken out of formal education and the four walls of a classroom are swapped for the woodland. And parents are often amazed by their sons and daughters who have had the chance to try out activities like archery, foraging or learning how to light a fire.
He said: "We see a totally different side to children who can be quite disruptive in school. I often tell teachers to watch the children and it's amazing. Every teacher who has come out to forest school with me is just wowed. It builds these children up and that feeds back into the classroom with their behaviour.
"I get lots of emails from parents. One little girl's dad thanked me because they had been glamping and they weren't that sort of family and the daughter had lit the fire and completely run it, showing them how to be safe and how to toast marshmallows.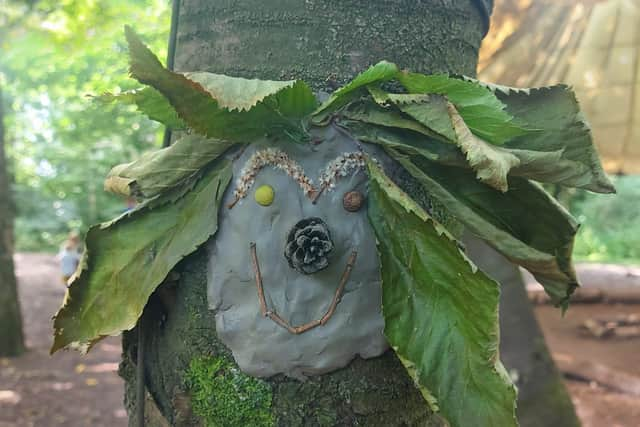 "At the other extreme we work with children who have been in care and through the care system. Some of them have been through horrific things and we're supporting them, trying to help them to emotionally regulate themselves. When they've had a good sessions it makes you feel you've had a good day. Mostly forest school is a nice experience but we try to help kids who through no fault of their own have not been dealt the best cards in the world."
Paul says some of We Are Adventurers' younger forest explorers also say some amusing things about those who run the forest schools.
He said: "The job is a real pleasure and really rewarding to do. Kids come out with some belters. Some of them are just born comedians, their timing and everything is impeccable. Sometimes they actually think we live in the trees and woods permanently, they can't imagine us living in a house like they do."