The schools in Greater Manchester where children are most at risk from air pollution
The research also shows that people of colour are more likely to live in the areas with the worst air pollution problems.
Watch more of our videos on Shots!
and live on Freeview channel 276
Visit Shots! now
The worst areas of Greater Manchester for air pollution have been revealed in a comprehensive study by a leading environmental organisation.
The green organisation has also found how many schools there are in these areas, with children being put at the highest health risk from air pollution, and that people of colour are more likely to live in neighbourhoods with serious problems with pollutants.
Manchester Friends of the Earth has written to the Government demanding it takes seriously the need to bring down pollution levels in the city and rejects the current Clean Air Plan for the region.
The city-region's transport body says it is committed to cleaning up the air residents breathe.
What does the data show for Greater Manchester?
The research uses the latest official government data to look at levels of two of the deadliest air pollutants - nitrogen dioxide (NO2) and fine particulate matter (PM2.5).
It found there were 20 places in Greater Manchester where the level of NO2 was twice the WHO's 2021 guideline for it, with 16 in Manchester, three in Salford and one in Bolton.
The data classes as neighbourhoods what are called Lower Layer Super Output Areas (LSOAs), which are used by statisticians to divide places into areas with a population of around 1,700.
The Manchester neighbourhoods are concentrated in and around the city centre, whereas the Salford ones are either close to Manchester or around Weaste while the neighbourhood in Bolton with the highest pollution level is in Kearsley close to the motorway network.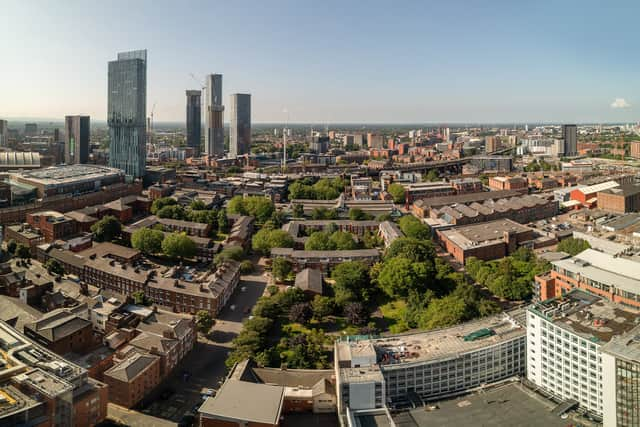 The data also shows which schools are located in the neighbourhoods with very high levels of air pollution.
There are six in Manchester: Chetham's School of Music, Abbey College Manchester, New Islington Free School, Sol Christian Academy, King of Kings and The Cooperative College.
There are also two in Salford, The Friars Primary School and The Cathedral School of St Peter and St John RC Primary.
Friends of the Earth is highlighting this because children can grow up with reduced lung function if they grow up in places with high levels of pollutants.
The data also shows that in some of the neighbourhoods in Salford and Manchester city centre between half and two-thirds of households do not own a car or a van.
What does the data show nationally?
The England-wide study found there are 2,546 neighbourhoods where average air pollution levels are double WHO guidelines for one of either NO2 or PM2.5.
More than a million children under 18 live in these high pollution neighbourhoods, which also contain 1,737 schools, while people of colour arethree times more likely to live in these areas, Friends of the Earth says.
Residents of high-pollution neighbourhoods are also three times less likely to own a car or van, which the environmental organisations says means they are contributing least to poor air quality.
The green campaign group says air pollution is one of the UK's biggest killers, contributing to tens of thousands of deaths each year, and road traffic is a major source of NO2.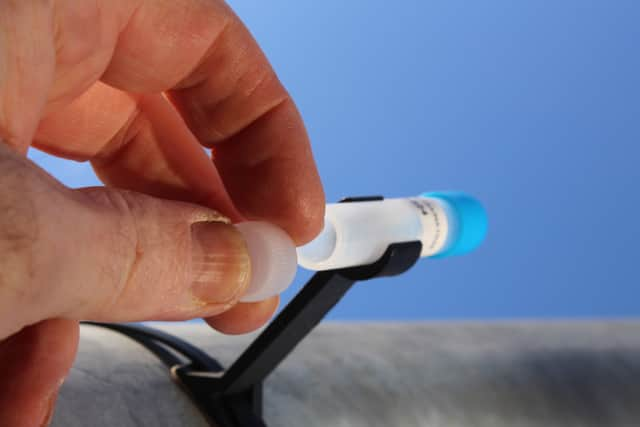 In addition, Friends of the Earth warns that levels of air pollution could be even higher as some of the latest data comes from 2020 when emissions were lower due to the Covid-19 pandemic.
And poor quality air is much more widespread than just these most polluted neighbourhoods, with 97% of neighbourhoods above the WHO guidelines for PM2.5s and 50% for NO2.
Friends of the Earth wants action on air pollution including incentives to encourage people to leave their cars at home, such as better and cheaper public transport and safer cycling and walking infrastructure.
It is also calling for a halt to major road-building projects, measures to reduce car mileage, a faster roll-out of electric vehicle infrastructure such as charging points along with a scrappage scheme, and more Clean Air Zones to restrict the dirtiest vehicles in cities.
What has Manchester Friends of the Earth said about the data?
Manchester Friends of the Earth healthy air campaigner Pete Abel said: "It's a scandal that people in parts of Greater Manchester and the North West live in areas where average air pollution levels are twice World Health Organisation guidelines for either or both of two of the deadliest pollutants.
"Millions of people across the country are suffering the effects of living in the most polluted neighbourhoods – with the most deprived communities and people of colour the hardest hit.
"The new Secretary of State for the Environment must get to grips with this public health emergency, which kills tens of thousands of people prematurely every year, and costs the economy billions of pounds annually, with a package of measures to clean up our air, including cutting car use."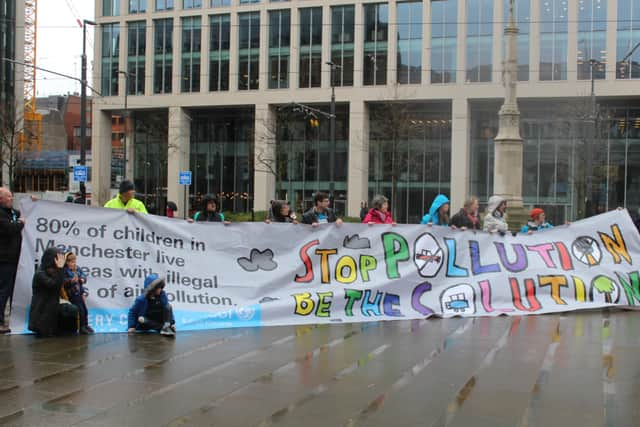 Manchester Friends of the Earth has also written to the new secretary of state for the environment, food and rural affairs Ranil Jayawardena MP about proposals to improve air quality in the city-region.
What have the Greater Manchester authorities said?
"Leaders in Greater Manchester have submitted the case for an investment-led, non-charging Clean Air Plan with the aim of helping people make the change without putting jobs, livelihoods and businesses at risk. We are awaiting the Government's decision on this proposal.
"In addition, we are making progress in the delivery of the Bee Network - our vision for a modern, affordable and fully integrated public transport system – to offer a healthy and sustainable alternative to car travel.
"Not only will this be a significant step in improving services for passengers in Greater Manchester, with cleaner vehicles and better cycling and walking infrastructure it will accelerate our ambition to deliver a sustainable public transport system and become carbon neutral by 2038.".