Manchester residents put thousands of tonnes of rubbish in the wrong recycling bin as packaging firms blamed
Thousands of tonnes of rubbish in Manchester was rejected by recycling centres because it was in the wrong bin last year - and packaging manufacturers have had the finger of blame pointed at them.
Watch more of our videos on Shots! 
and live on Freeview channel 276
Visit Shots! now
Thousands of tonnes of rubbish ended up in the wrong bin in Manchester last year and was consequently rejected by the city's recycling centres, new figures show.
Analysis of government data shows that more than 4,000 tonnes of household waste from the city's residents couldn't be recycled in the latest year of statistics.
Local government figures have been quick to point the finger of blame at the manufacturers of packaging, saying it is too often unclear whether plastics in particular can be recycled or not.
Here's what the figures show for Manchester and why this problem is happening.
What do figures show on rubbish being rejected by recycling centres in Manchester?
The figures, from the Department for the Environment, Food and Rural Affairs (Defra), show an estimated 4,170 tonnes of household waste in Manchester was rejected from being recycled after being placed in the wrong bin in the year to April 2022. Last year's rejects in Manchester accounted for 5.9% of all the 70,979 tonnes of household waste sent for recycling.
That means 66,809 tonnes of household waste in Manchester were recycled, or 39.7% of all rubbish produced by the city's households. That was up from a recycling rate of 36.6% in 2020-21.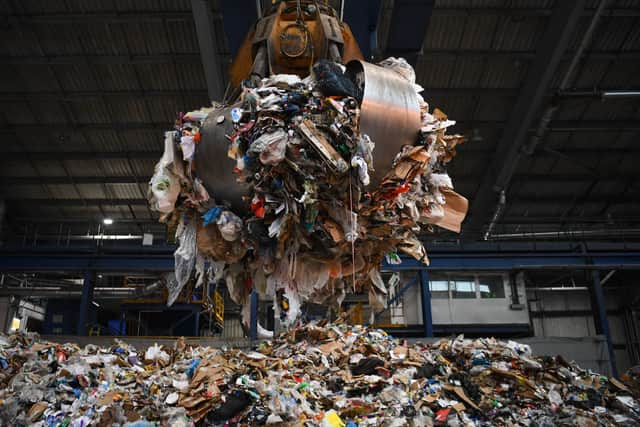 The latest figure for waste being turned away for being in the wrong bin in Manchester was down from the total 8,669 tonnes of waste rejected for recycling the year before, which was the highest level on record. However, it was up from 2,215 tonnes recorded in 2014-15, the year when local records of waste rejection began.
Across England, 6.4% of rubbish sent to be recycled in 2021-22 was rejected, the data showed.
Why does this happen and what has been said about it?
Rejected waste material can be turned away from recycling due to contamination by water, dirt, or chemical treatments such as preservatives or paint.
The national increase in rejected material reported across England is also likely due to China's ban on all solid waste imports and effects of the Covid-19 pandemic.
The Local Government Association (LGA) said manufacturers of packaging, especially plastic, need to do far more to make it clear whether or not their products are suitable for recycling. It said the lack of clarity on this was seriously hindering councils' efforts to improve recycling rates.
An LGA spokesperson said households have made a "real shift" to ensure they are recycling as much as possible while councils work hard to share information on what can be recycled.
They said: "However, the manufacturers of plastic packaging products are still continuing to create and sell packaging that cannot be recycled and will be put in the recycling bin by people in good faith.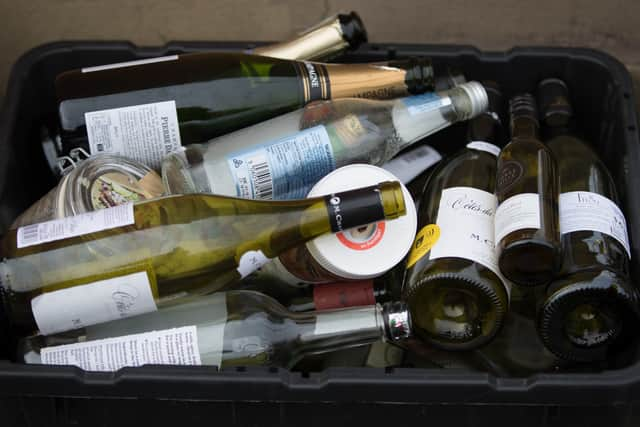 "The burden then falls on councils to not only collect it and dispose of it, but to pay the extra cost of disposing of it."
The LGA spokesperson added councils are trying to achieve net zero with "one hand tied behind their back" as manufacturers continue to produce plastic that cannot be disposed of sustainably.
A Defra spokesperson said the government department wants to recycle and reuse more waste, and support households to do so.
They said: "There was an increase in rejected material reported by local authorities in the wake of the pandemic but we have since set a suite of targets to reduce different types of waste, including plastic, glass, metal, paper and food by 2028 through our landmark Environmental Improvement Plan."
This plan aims to ban the supply of single-use plastics later this year, make some businesses pay to recycle their own packaging by 2024, and introduce a deposit return scheme for plastic and metal drinks containers in 2025.