For the next two weeks all eyes will be fixed on Glasgow as the global COP26 climate summit takes place.
Representatives from more than 200 countries are expected to descend on the Scottish venue to discuss the climate crisis and plans to tackle it on a global level.
But what is it actually like to attend prestigious talks where world leaders meet to hammer out agreements of potentially global significance?
We asked three people from Manchester who are heading to Scotland why they are going and what their expectations are.
'Going to something like COP gives you a tremendous sense of energy'
Someone who knows what to expect in Glasgow is Friends of the Earth Manchester activist Greg Pike, who went to COP21 in Paris.
Although UN climate conferences take place every year, it is the ones held twice a decade which attract the global headlines as they are the ones top politicians attend to discuss the subject.
As with much else, though, Covid-19 has shifted the timetable, with the Glasgow gathering happening six years after leaders met in the French capital city rather than following the usual five-year gap.
Mr Pike, a retired architect from Marple, said the international gathering in the French capital was something of a strange one as it came shortly after the devastating terrorist attack on the Bataclan concert venue.
He said: "We were going with a certain amount of expectation and a bit of trepidation.
"Then, three weeks beforehand, there was the Bataclan and Paris went into lockdown. The main point of going was to be on the streets and have a demonstration.
"We were fortunate we had access to a small conference centre on the outskirts of Paris and we did alternative fringe-type events there.
"We had one eye on the conference watching what was going on and listening to information being leaked.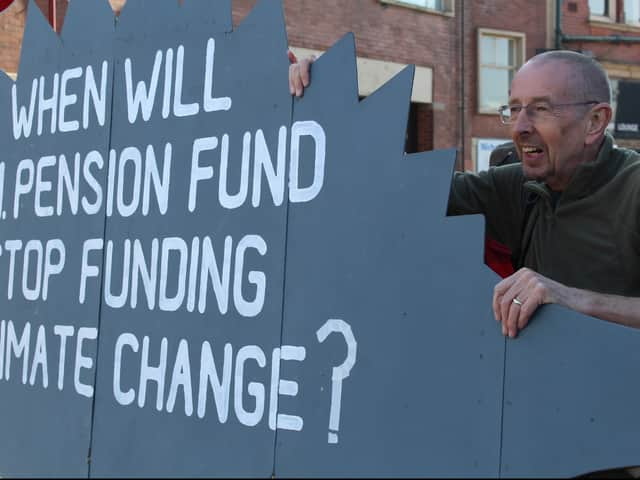 "There was a lot of pressure from the Parisians themselves to have a demonstration, saying they were part of the city's heritage, but you could understand the authorities' concern because the Bataclan was one of the worst terror incidents on the European mainland.
"They finally relented on the Saturday and agreed a demonstration could take place on the Avenue de la Grande Armée, which was fantastic.
"It looked like there wasn't going to be an agreement but then the conference, which was supposed to wrap up on the Friday, went on into Saturday and then there was announcement that an agreement had been reached."
As was the case in Paris, Mr Pike will not actually be in the conference but will be attending fringe events run by environmental and climate change groups as well as participating in marches to show the strength of public feeling on the issue.
Activists will be supporting young demonstrators on the first Friday of COP26 (5 November) before taking part in the big public march for the climate on Saturday 6 November.
On the Sunday of the summit an event is taking place at venues across Glasgow with a massive programme of meetings, discussions and other events, many of them being streamed online.
Although Mr Pike says experience has taught him and other green activists to be cynical about agreements reached at COP talks, particularly those arrived at on the last minute, it is nevertheless helpful for those campaigning to be there.
He said: "Going to something like this does give you a tremendous sense of energy. You meet loads of great, like-minded people and it makes you realise you are not fighting this on your own but have lots of intelligent folk who are keen to do a lot to try to resolve this situation.
"Even in a digital age I think there's a place in campaigning for demonstrations getting as many boots on the streets as possible. People taking to the streets and raising their voices is not forgotten by politicians.
"In Paris we went to the area around the Eiffel Tower and held something like a vigil. We then went back to our hotel and celebrated we'd been allowed to have something with an evening social.
"One of the Lancashire grandmas who had led the campaign against fracking was there, the Labour MP Clive Lewis spoke and there were representatives from the southern hemisphere.
"Hearing them speak about their circumstances at the sharp end of climate change was the sort of thing you don't easily forget. I'm hoping there will be similar chance meetings that I will remember in Glasgow."
'I want to understand how people think about this'
The University of Manchester is sending a team of around eight people to COP26, with most of them being specialists in climate change or energy technology.
Also heading to Scotland is Joe Ravetz, who leads the Future-Wise Cities project at the Manchester Urban Institute, part of the university's School of Environment Education and Development.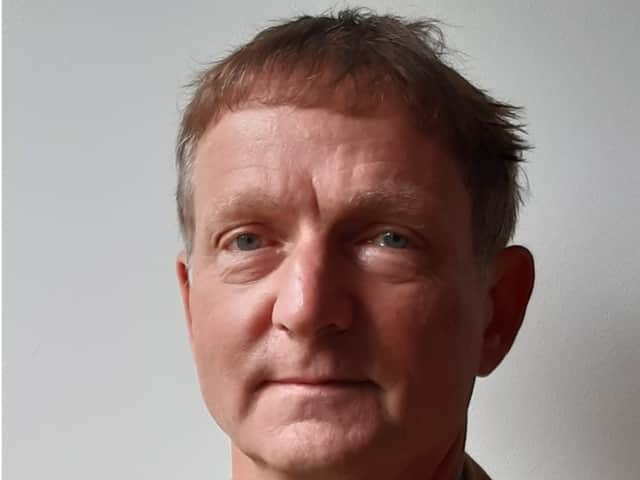 It will be Mr Ravetz's first COP and he will be taking part in a couple of events run by organisations he is involved with as well as producing visual maps of what all the delegates attending a string of other events are saying.
He says one of his main interests is trying to understand how people coming at the climate change issue from very different political positions and backgrounds think about the subject.
Mr Ravetz said: "It's good to represent the university because this whole situation is hotting up. Never before has this situation been so urgent and existential.
"You've got scientists and huge communities of people saying what they are going to do and then on the other hand you've got people like our Chancellor of the Exchequer who just don't seem to get it and does things like reducing the duty on air passengers flying around the UK.
"I'm going to COP personally to try to understand more about how you can have perfectly intelligent and educated people in positions of power and authority who seem to be doing the opposite of what scientists are saying we need to do.
"I'm not saying this as a criticism at all. I'm going to be mapping the different points of view at events.
"I want to be talking to the so-called 'bad guys': Trump voters, associations of international coal producers. Unless we start to understand how these people construct their reality and their reasons the green lobby will go round in circles and progress won't be made."
'This is something I never thought I would do'
She will be taking part in a panel event alongside Greater Manchester Mayor Andy Burnham and his compatriot for the Liverpool City Region Steve Rotheram.
And, thanks to the city-region's elected first citizen, she now has a pass for the exclusive Blue Zone where the most important COP delegates gather for the second week of the summit.
Emma said: "It's incredibly exciting. I'm 17 and this is something I never thought I would do. Going to an international conference is a really good opportunity for young activists from all over the world to come together.
"It will be exciting to meet everyone I've only seen on Zoom in person.
"The panel event is about young people and how leaders can ensure their voices are heard in the decision-making process rather than being tokenised and put on one side, which I think is what sometimes happens.
"A lot of young people from the Global South can't make it because of Covid, so I will be trying to bring their voice into the discussions. Our leaders can't just forget them.
"I'm excited about COP26 bringing everybody together. The Covid-19 pandemic has shown no country can really exist in isolation and a problem for one country tends to be a problem for the world.
"I hope we can use the lessons from the pandemic to work together to tackle this crisis. I also want to see a new-found sense of urgency and passion to put our differences aside and work proactively."