Environmental campaigners will take to the streets of Manchester this weekend during a Global Day of Action.
There will be a massive demonstration in the Scottish city and smaller ones taking place elsewhere.
Manchester protest organisers have billed the event as a march for climate justice.
Here's what you need to know.
What is the Manchester protest and why is it being staged?
The Manchester protest on Saturday is being organised by the COP26 Coalition, which has brought together environmental campaigners, trade unions, groups working with asylum seekers and refugees and other concerned organisations and individuals.
It is being jointly organised by Martin Porter, co-ordinator of the Manchester Greenpeace Group, and Emma Greenwood, a youth MP for Bury who has been heavily involved in putting on the youth climate strikes on Fridays in Manchester.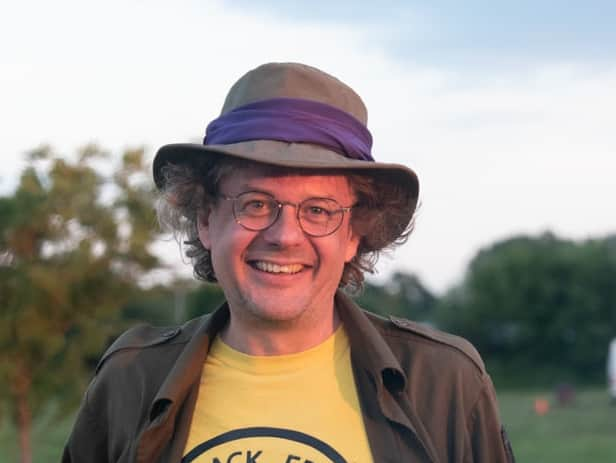 As world leaders have been meeting in Glasgow at COP26 this week and as the international community tries to hammer out agreements to protect the environment, climate change activists are holding the demonstrations to keep the pressure on those in power to act.
Organisers of the Manchester protest said that justice in the efforts to combat climate change is also vital.
Martin said: "The climate conference in Glasgow is a test for the world. We've got a narrow window to avoid the worst of climate change.
"We want everybody who wants a better world to come together to tell politicians they must act now, act decisively and with justice.
"The cost of failure will be borne by those who can least afford it and have contributed least to the crisis.
"This is a march for climate justice, ensuring nobody gets left behind. We've made a big effort to get as diverse a range of speakers as possible, including people who have already been affected by climate change and whose communities will be affected in the future if we don't do something about it.
"Manchester has always been an important place for understanding the climate. We were the first city of the Industrial Revolution, now we would love to be the first city of the Green Industrial Revolution."
Where and when is the march taking place?
Marchers will gather at noon on Saturday in St Peter's Square and will be addressed by a number of speakers.
The march itself will then set off at around 1pm and head down Princess Street and John Dalton Street before turning right onto Deansgate.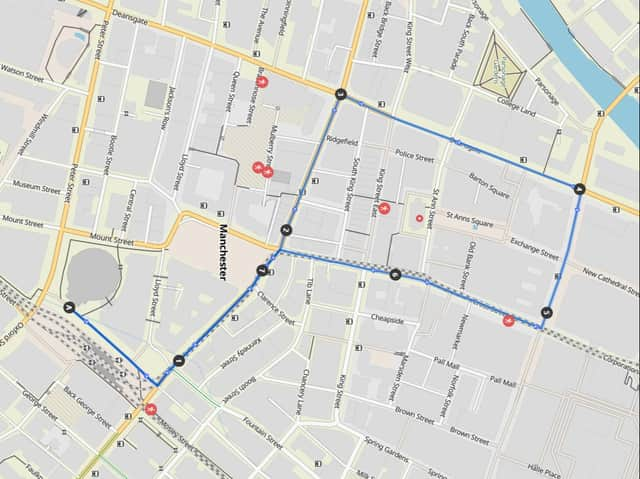 It will then come down Cross Street and back to the square.
Disruption to motorists is expected to be limited as Martin said it has been arranged with Greater Manchester Police (GMP) that there will be rolling road closures so traffic will only be held up while the marchers go past.
At around 2pm the demonstration will hear from the remaining speakers back in St Peter's Square.
It is expected that representatives from groups such as Manchester TUC, the Campaign Against Climate Change, Extinction Rebellion, Frack Free Greater Manchester and Manchester Refugee Action will address the crowds.
Organisers are also hoping that politicians from the city will attend to give their support.
Martin says the team behind the protest is hoping several thousand people will come along to take part.
The event is expected to finish at around 3.30pm.