Afghan crisis: the Manchester lawyers fighting for refugees stuck in limbo
Promises of protection are given to those looking to escape Taliban rule, but the Greater Manchester Immigration Aid Unit - who work with asylum seekers and refugees in Manchester - says the reality is very different.
Watch more of our videos on Shots! 
and live on Freeview channel 276
Visit Shots! now
But seven weeks on from the fall of Kabul, a Manchester-based organisation providing legal support for asylum seekers and refugees says there is a chasm because the promised welcome and the reality.
And the organisation has expressed fury at the Nationality and Borders Bill currently going through Parliament, saying it will make the whole situation a lot worse.
The Home Office has said it is working hard to get people from Afghanistan resettled so they can start their new lives in the UK.
What are the prospects for asylum seekers from Afghanistan?
The GMIAU, which is based in Crumpsall but takes on work across the North West, works with people who fled Afghanistan before the recent dramatic takeover of the country by the Taliban.
However, they say they are currently in a difficult position, waiting for the Home Office to release its pause on dealing with cases from the country.
The GMIAU argues these people should automatically be given refugee status, considering the current situation in Afghanistan, and spoke of the fears of those getting in touch about relatives still in the country.
Rivka Shaw, GMIAU policy officer, said: "People are ringing us about family members stuck in Afghanistan.
"The reunion rules are really restrictive. If you've got under-18s you can bring them but we've had people calling about brothers, sisters, adult children, parents.
"Something really simple the Government could do is relax those rules.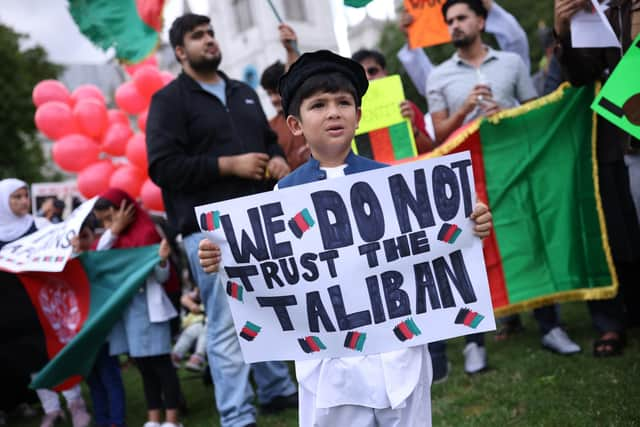 "People who were claiming asylum from Afghanistan before the fall of Kabul are also stuck in limbo. The Government paused Afghan cases while they were re-writing the country guidance on which they make decisions.
"That pause has now been lifted but individuals have no sense of how long the process might take.
"It would make the lives of a lot of people easier if the Government granted asylum automatically to everyone from Afghanistan who is already in the system.
"There's a huge backlog of cases at the moment, people have been waiting months or years.
"Right up until cases were paused people were being told they could go back to Afghanistan, that some parts of the country were safe. The situation has changed a lot.
"It's very obvious now that it is not safe, so making these people continue to wait shows cruelty towards refugees from the Government."
The Home Office said it pledged to ensure no-one at risk of serious harm would be returned to Afghanistan and returns for those whose applications have been refused have been paused.
However, it also said it did not consider an amnesty appropriate at this time.
The Nationality and Borders Bill
GMIAU says the whole situation will be made a lot worse if the Nationality and Borders Bill successfully passes through Parliament.
The organisation said the legislation currently being considered would make it far harder for relatives still in Afghanistan to make journeys to the UK to be reunited with relatives and they blasted the potential to penalise those making desperate journeys to seek a safer life.
Ms Shaw said: "The Government is pushing this bill through Parliament which would mean that if someone from Afghanistan makes their own way to the UK because they didn't manage to get on an evacuation flight and ends up crossing the Channel in a boat then that is illegally entering the country and will be criminalised.
"That could then affect the success of their claim. People arriving in an irregular way would be put into a second class of refugees. We really strongly oppose that.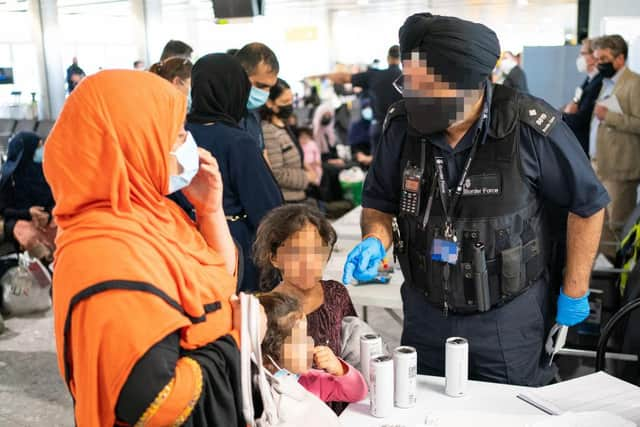 "The bill is divisive. If you don't let somebody work or have recourse to public funds, and you make it more difficult for them to get settlement to stay, you are separating them and not allowing them to build into communities.
"No recourse to public funds is a restriction some people have on their immigration status meaning they can't access benefits, and the Nationality and Borders Bill will subject more people to it.
"The Government is treating people atrociously. It is dividing people in order to dehumanise them."
The bill's rules on illegal entry would, of course, affect people arriving from many other countries as well as Afghanistan, and GMIAU hopes that local leaders in Greater Manchester will speak out against it.
'People saw what it means to seek asylum'
The GMIAU, which is a not-for-profit organisation and offers legal aid, advice and support on a range of topics related to immigration and asylum seeking, says the Government's stance is all the more frustrating given just how much public support there was for the Afghan people when the Taliban took charge.
Ms Shaw said the pictures from Kabul which were beamed around the world made it clear exactly what fleeing to another country actually looks like.
She said: "People very clearly and vividly saw what it means to seek asylum. We saw that they really empathised with that, and understood that of course people would want to get their kids away to safety by any means they could.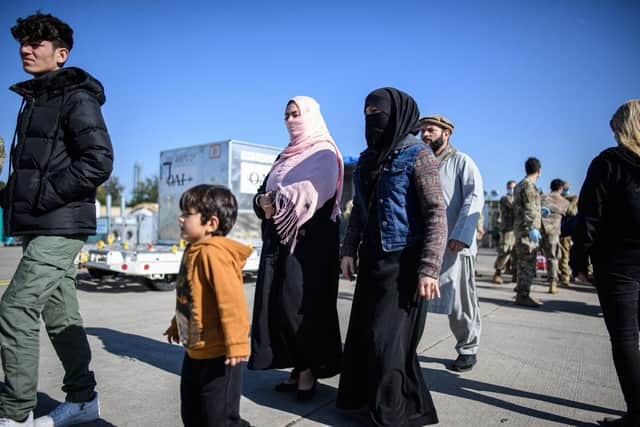 "People were volunteering to host refugees, they donated loads of stuff.
"People genuinely understood and knew that families and children need to be safe.
"The Government saw that and yet there's a real contrast between its promises and its language about warm welcomes and us being a country that hosts refugees and its actions.
"What the Government is doing is pretty dire."
What does the Home Office say?
A Government spokesperson said: "This Government has undertaken the UK's biggest and fastest emergency evacuation in recent history helping over 15,000 people to safety from Afghanistan.
"There is now a huge effort underway to get families into permanent homes so they can settle and rebuild their lives.
"Those still temporarily accommodated in hotels have access to healthcare, education and essential items, as well as employment opportunities or Universal Credit."