Youth Climate Strike returns to Manchester - who are the protestors and what do they want?
Young green activists are once again able to demonstrate in public after 18 long months of having to find other ways to spread their messages when schools were affected by lockdowns.
Watch more of our videos on Shots!
and live on Freeview channel 276
Visit Shots! now
Young people have once again walked out of school and descended on Manchester city centre to protest about climate change.
Dozens of young green activists met at St Peter's Square on Friday for the first time in around 18 months at a rally organised by Youth Strike 4 Climate Manchester.
They joined thousands of their peers who left their classrooms to demand a greener future in cities around the world, part of the international movement started by Swedish activist Greta Thunberg.
But who are Youth Strike 4 Climate Manchester? And what is it that they want?
Who are Youth Strike 4 Climate Manchester?
Youth Strike 4 Climate Manchester was founded in February 2019 by two mums who saw a similar event happening in London and there should be something in Manchester as well.
Two of the young people who attended that first protest ended up taking over the co-ordination of the strikes.
The movement quickly gained momentum and legitimacy, especially after Greater Manchester Mayor Andy Burnham came to one of the early protests to speak to the young activists.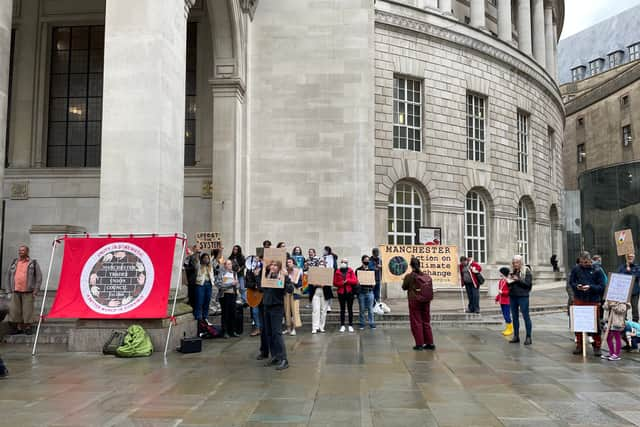 The whole idea of young people abandoning their lessons on a Friday afternoon to hold environmental protests ultimately stems from Swedish eco activist Greta Thunberg, who left school and sat alone outside the Swedish Parliament to demand more action on climate change to ensure people of her age had a future.
She was quickly joined by other teenagers alarmed about climate change, and her protest swelled into a global campaign involving young people leaving their classrooms and holding demonstrations for a greener future in cities around the world.
Why did they hold the protest last week?
During the Covid-19 pandemic the youth climate strikers had to abandon their public demonstrations and instead do online activism such as writing to MPs and putting information on social media to educate people about the climate crisis.
Emma Greenwood, one of the co-ordinators who is from Bury, said it was important to return to in-person protests to let people know the campaign had not faded away over the 18 months of restrictions and lockdowns.
She said: "The main aim of last week's protest was to show people we haven't gone away and young people still need climate action.
"Government officials and our leaders still have just as much pressure on them as before the pandemic.
"We are still here and still fighting.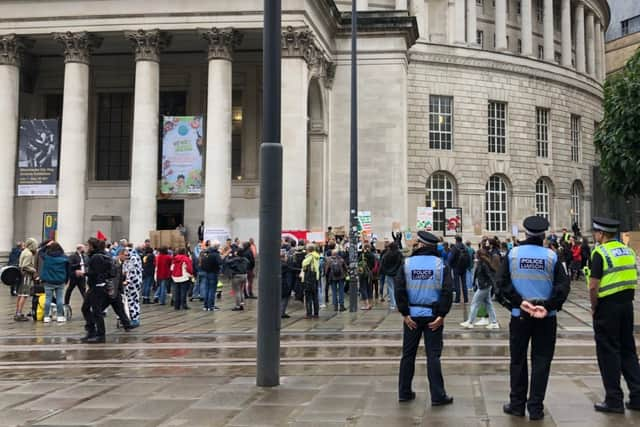 "Just to get people back together again was amazing.
"It was probably the most diverse range of people we've ever had. There were some really young people there and we had some of our adult ally groups like Climate Emergency Manchester and Manchester Action Against Climate Change there too."
What do the protestors want?
She says Youth Strike 4 Climate Manchester wants "climate justice and impactful climate action" from world leaders and also exists to "enable and empower young people to fight for what they believe in".
It is not just global changes, with the climate strikers also saying they want to continue putting pressure on Mr Burnham and other local leaders to deliver on their promises to make Greater Manchester carbon neutral by 2038.
What happens next?
As long as large public events are not banned again due to the novel coronavirus, Youth Strike 4 Climate Manchester hopes to return to the schedule of holding one walk-out on a Friday per month which it was operating before the arrival of the pandemic.
The next protest is scheduled for October 22.