An iconic Salford venue is embarking on the next chapter of its long story as a bar and kitchen.
The Adelphi Lads Club, which has stood at the heart of the area for more than a century, has reopened its doors to the public.
Its first summer back in business includes events, live music and a variety of food offerings, with its first weekend event putting LGBTQ+ artists from the area in the spotlight.
Here's what you need to know about this historic Salford building getting a new lease of life.
When is the Adelphi Lads Club reopening and what is it?
The Adelphi Lads Club on Cannon Street reopened on 17 June as a bar and kitchen with a large outdoor space.
The kitchen is going to see a series of different traders and BBQ offerings throughout the summer, starting on 30 June with Talk To Me Pizza, a south Manchester-based concern which operates at sites in the Northern Quarter and Withington.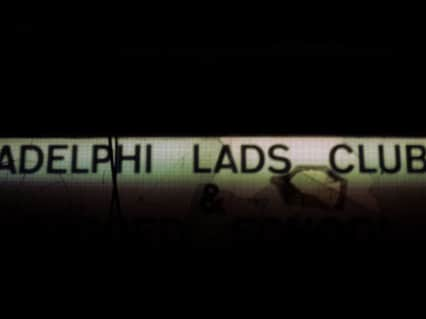 There is a cocktail menu while drinkers can also enjoy a selection of Supersonic gins and an Adelphi Lads Club IPA created for the venue by Big Hug Brewery.
Guests can book tables or just walk up and be seated, while larger groups are able to hire space.
The team behind the new venture is also promising entertainment and parties running into the evening indoors.
What are the events planned?
The events programme kicks off on Saturday 25 June with a free day celebrating LGBTQ+ artists hosted by High Hoops, the duo of Marcos Navarro and Robbie Bloomer who have been championing inclusiveness for all races, genders, nationalities and sexualities on the dancefloor with their diverse, underground music for more than six years.
Doors open at 2pm and other acts throughout the day include Aletha, Kiss Me Again and Acidhousedeathsquad with the party continuing until late.
On Thursday the bar opens at 5pm and Reform Radio has a weekly residency with radio DJs and club collectives spinning the decks, starting off with Good Custard and Mica.
Then on Sunday (26 June) from 2pm there is a takeover by Mas O Menos, a record label born to encourage a cultural and musical exchange between the UK and South-Africa.
And Sunday will also see revellers enjoy a very happy hour indeed between 5pm and 6pm when Greater Manchester's night tsar Sacha Lord picks up the tab for drinks for 60 minutes.
Mr Lord, the city-region's night-time economy advisor, says this is the first event in a new campaign he is running across Manchester to thank people who have loyally supported the hospitality industry through the two years of the Covid-19 pandemic when the sector was extremely hard hit.
The Adelphi Lads Club plans all-day parties from the largest regional promoters and underground chilled sets from globally recognised DJs throughout the summer.
The team in charge at the venue has told prospective punters to expect performances from acts such as DRS & Friends, Helen K, Lil' Minx, Metrodome, Out of the Quiet, Atiké, Meme Gold and Veba.
What is the history of Adelphi Lads Club?
The Adelphi Lads Club was founded in 1888 by 23-year-old teacher Walter Southern as a means to keep impoverished children from Salford off the street and out of trouble.
He initially opened up on Pine Street and the club offered everything from book and clog repair to singing and painting classes.
It quickly became a valued community hub and remained at the centre of local life in Salford for more than 100 years.
However, the club closed its doors in 2008.
Now the next chapter in its story is being written by a team made up of Broome Events Group, the owners of the building Reform Developments and the creators of Ancoats bar and eatery Elnecot.
What has been said about the reopening?
Callum Broome of Broome Events Group said: "To restore this historic Greater Manchester building has long been a dream of mine, it's an honour to bring back part of this iconic venue.
"The Adelphi Lads Club has played such an integral role in so many people's lives over the past decades, we can't wait to reopen the doors to the modern generation for them to enjoy the space before it's gone for good."
Speaking about the free drinks offer on Sunday, Mr Lord said: "This is all about getting together and thanking the people of Greater Manchester for their support over the past two and a half years.
"As a city region, we suffered tougher restrictions than any other during the pandemic, and now with the difficult economic environment, our operators are once again at the precipice of closure.
"It's about time I bought everyone a pint, and what better way than to launch a summer hospitality hour across our 10 boroughs.
"I'm looking forward to being at each one to personally thank landlords and staff and the punters who have kept our sector going."