There are lots of interesting facts about Manchester, some dating back centuries - but no matter how strange they may seem, they are all true.
The industrial revolution and the suffragette movement both started in the city, and it was also the birthplace of professional football, vegetarianism and intercity railways.
Here are 10 things that we think you should know about the 10 boroughs (including the city itself) that make up Greater Manchester:
1. The UK's birthplace of vegetarianism
The meat-free diet was founded in Salford in 1847, by Reverend William Cowherd.
The Beefsteak Chapel was the first vegetarian church in the UK and Cowherd demanded that his congregation eat a meat-free diet.
He believed that God inhabited every animal and as such it was a sin to eat meat.
At this time, a vegetarian diet had unknown health effects - and a fellow minister blamed deaths among Cowherd's followers on their diet.
2. The Curry Mile is the largest concentration of South Asian restaurants outside of Asia
The Curry Mile is located in South Manchester, as part of Wilmslow Road.
There are at least 70 restaurants, takeaways and kebab houses specialising in the cuisines of South Asia and the Middle East.
The area also has shisha bars and world food markets.
Another fun fact about the Curry Mile, is that it isn't actually one mile long - it's only just over half a mile.
3. The city is named after boobs
The name Manchester comes from the Latin word Mamucium or its variant Mancunium - which means 'breast-shaped hill'.
The Romans named it this in AD 79 after they positioned a fort near a crossing point on the River Medlock, in between two hills that according to them looked like boobs.
Interestingly, people from Manchester are still referred to as Mancunians.
4. Rolls met Royce here
Henry Royce built his first motor car in 1904, and on May 4 of that year he met Charles Rolls - in Manchester.
Rolls, whose company sold quality cars in London, took Royce's motor car for a spin and then they made an agreement on the spot.
Rolls-Royce successfully launched the six-cylinder Silver Ghost in March 1906, which was labelled 'the best car in the world'.
5. You can drink a pint in an old Victorian toilet
The Temple on Great Bridgewater Street is an underground bar, opened in 1996 to replace some old Victorian public toilets that the council had been planning to fill with concrete.
There is a great selection of beer and a jukebox - and yes there are still toilets there.
6. Home to the Kellogg's factory
The UK's main Kellogg's factory is now located across three floors in Orange Tower at Media City in Salford.
It was moved from Talbot Road in Old Trafford in 2018, after opening there nearly three decades earlier in 1990.
Also interesting to note is that Prince Philip, the late Duke of Edinburgh, visited the Talbot Road factory in 1963.
7. Birthplace of the world's first professional football league
On 17 April 1888 at a hotel in Manchester, the Football League was formally created.
This took place at the Royal Hotel, which is no longer there but it would have overlooked what is now Piccadilly Gardens.
It became the world's first professional football league - which has been known as the Premier League since 1992.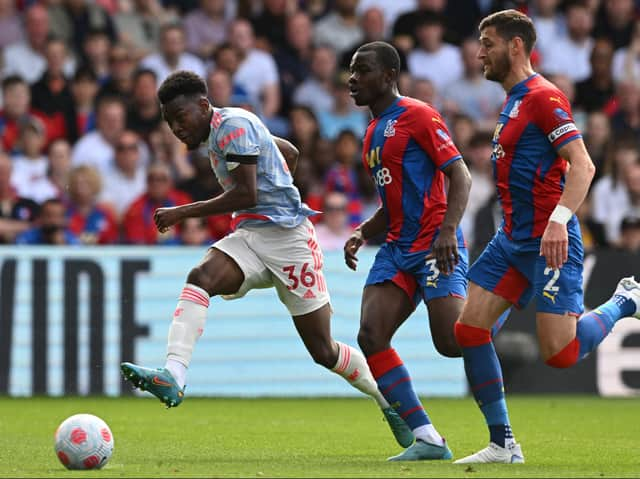 Mancunians will be pleased to know that Manchester United has won the most titles in the league - and Manchester City is second.
Weirdly, goal nets were not invented until 1889 - a year after pbegan playing in the Football League.
8. Home to the world's first inter-city railway
Liverpool Road Station to the west of the city was Manchester's terminal for the world's first inter-city railway.
Opening on 15 September 1830, the station had steam locomotives travelling between Manchester and Liverpool.
9. The Suffragette Movement started in Manchester
Although the Suffragette Movement was concluded and nationalised in London, it started in Manchester.
It was started in 1903 by Emmeline Pankhurst, who lived at 62 Nelson Street - which is now The Pankhurst Centre.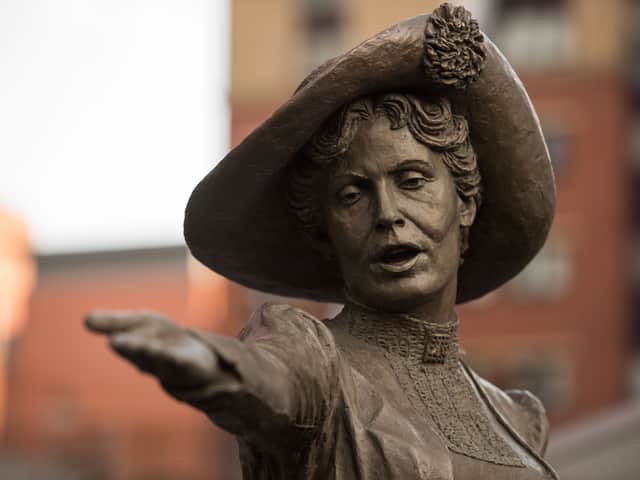 Pankhurst, alongside others, started the movement by forming the Women's Social and Political Union (WSPU)
She led it until it disbanded in 1918.
10. Only 23% of statues in Manchester are female figures
There are 22 statues or public works of art in and around Greater Manchester - but only five are female figures.
For many years, the Piccadilly Gardens statue of Queen Victoria was the only female figure in the city.
There is now an Emmeline Pankhurst statue in St Peter's Square, a Gracie Fields statue in Rochdale's Town Hall Square, a Lily Parr statue outside of the National Football Museum, and Annie Kenney statue at Oldham Town Hall.
Currently in the UK there are 828 statues, and only 21% are women.