Keeping cool in the heat can be tricky, especially in a big city such as Manchester.
If you are in need of some suggestions, then have no fear. We've got together some suggestions of what you can do to beat the heat in Manchester this summer.
Go ice skating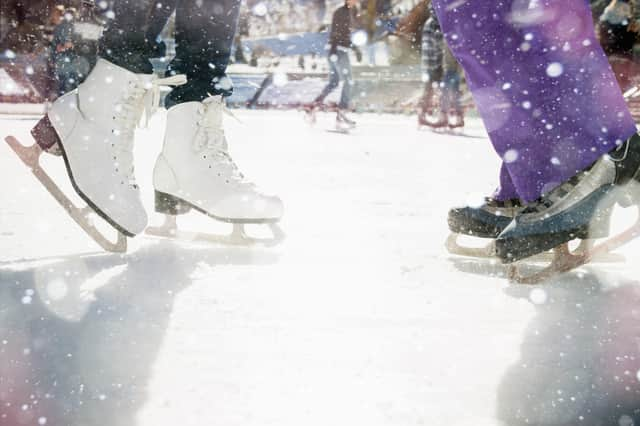 The idea of ice skating in the middle of summer may seem odd, but maybe one which could certainly do the trick to keeping cool.
Planet Ice in Altrincham offers lessons and has public skating options throughout the week, head over to their website to get your session booked up.
Take in a film
This option would involve you getting out of the sun and heat completely, and heading to one of the many chain and independent cinemas located around the city.
There's always plenty of choice when it comes to films, and with many cinemas coming equipped with air conditioning there aren't many better places to cool off.
Grab an ice cream
Easily the easiest (and tastiest) way to tackle the heat, take advantage of one of the many ice cream parlours.
One place that could be worth a visit, but will likely be hot during the summer months, is IceStone Gelato.
Located on Oxford Street, the ice cream parlour is top rated on Google with four stars out of five from 546 reviews.
Take a trip to a beer garden
When done so responsibly, you can have a great time enjoying an alcoholic (or non alcoholic) beverage out of the sun.
There is a huge number of great beer gardens in Manchester, the toughest choice you will have is deciding which one to visit.
Go for a dip in a swimming pool
Manchester and Greater Manchester have plenty of swimming pools around, and they will all make for a great place to visit during the hot summer months.
When you have found your closest pool, make sure to check out their website for full details on opening times and admission.
Upon arrival remember two things - have fun and cool off.
Visit the beach
Manchester might not have a beach on its doorstep, but there are a range of fantastic beaches located just a short car or train journey away.
Blackpool and Morecambe would be two of the more obvious choices, and if you are up for a day trip you are sure to find plenty of things to do at any of the beaches to the west of Manchester.
Take a leisurely walk
A casual walk in one of these parks, making sure you are fully prepared for a few hours in the sun, will be a great way to get out in the fresh air.
You might even want to just find a nice shaded spot and wait out the hottest of the sun in real comfort. For this, we recommend taking water, a blanket, and maybe a good book.