The Greater Manchester region is set to be hit with significantly high temperatures this week, leaving many people looking for somewhere to escape the heat.
Sipping something nice and cold in a quiet beer garden is one of the more enjoyable things to do in nice weather.
With this in mind, here's a selection of some of the best beer gardens to enjoy in and around Manchester on some of the warmer days we (hopefully) have ahead of us.
The Didsbury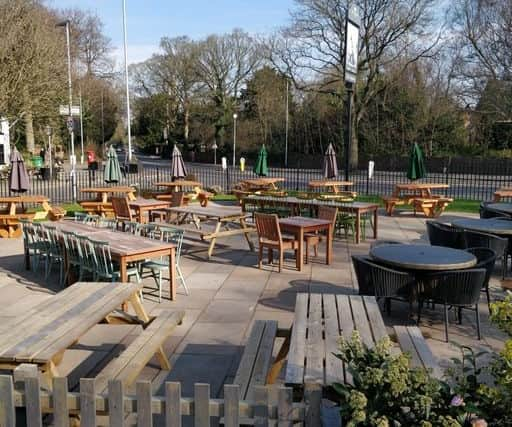 The Wilmslow Road pub is part of the Chef and Brewer chain and is hugely popular with locals and visitors.
With a wide food selection, you can make a proper night out of going first for food and then taking a seat in the pub's beer garden.
Many visitors to the pub sit outside in the garden and enjoy a meal, and some reviews of the garden reckon it's one of the best around.
Sinclair's Oyster Bar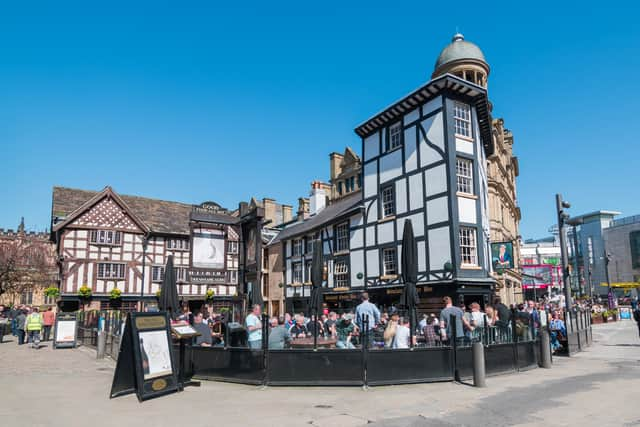 This iconic city centre pub is steeped in history, and is an ideal place to grab a pint in the summer sunshine.
The pub has an 'old beam' style layout to it and has a beer garden which sees pub goers sit in Shambles Square, which has existed since the 16th century.
Beech Inn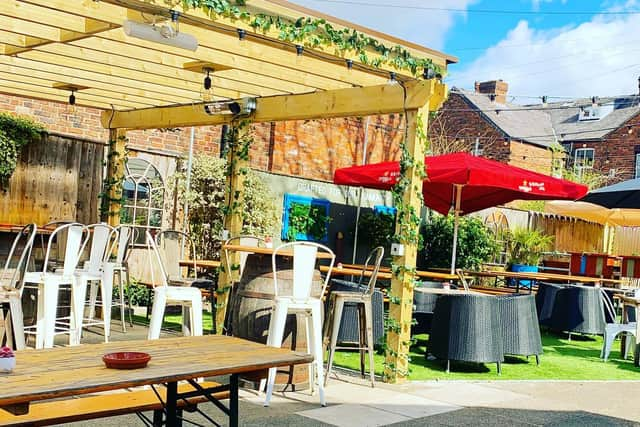 An ideal spot for an afterwork pint, the pub has a great beer garden and shows all of the big live sports events.
Also known for their sourdough pizza, you won't go far wrong spending the weekend in this cosy Manchester pub.
72 Beech Road, Manchester, M21 9EG
Se7en Brothers Middlewood Locks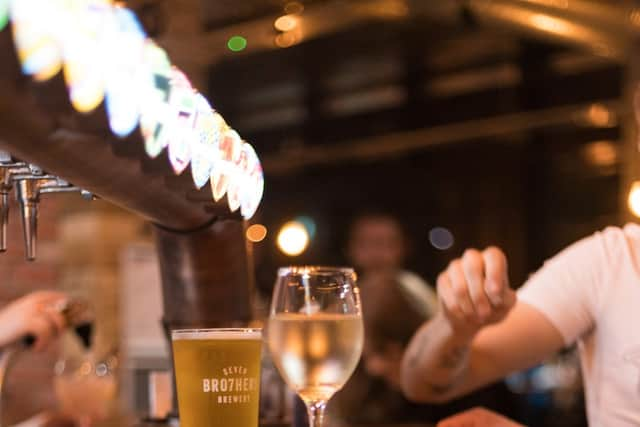 Less of a beer garden and more of a suburban drinking area, this Salford drinking hole is ideally located at Middlewood Locks.
Food and drink is available at Se7en Brothers, and the wide range of positive reviews on the pubs website goes to show what previous customers have made of it
Terrace NQ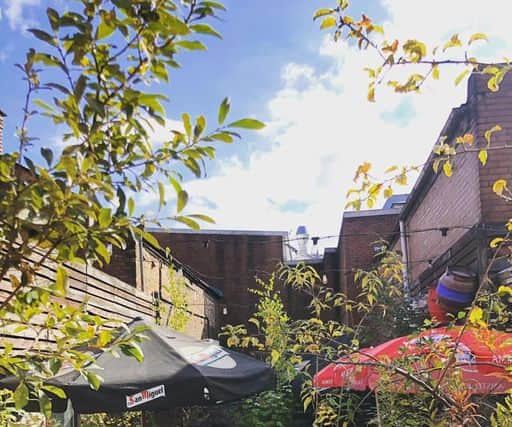 A wide range of ales, beers, gins and plenty more can be enjoyed inside this unique bar, or up on its roof terrace when the weather is good.
DJ's and live music can often be heard in Terrace HQ at the weekends, making for a great place to meet and hang out with friends.
Brewdog Hotel Doghouse rooftop bar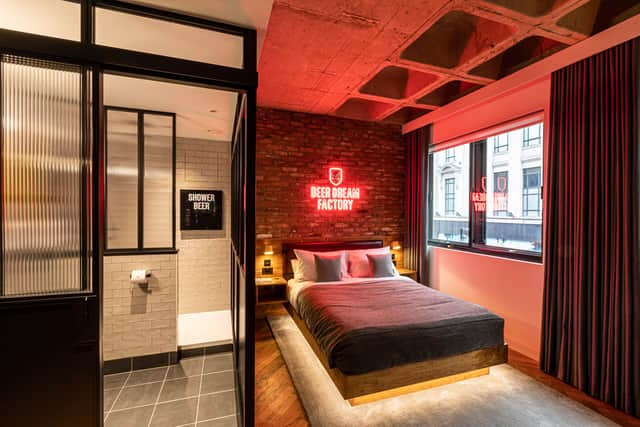 Nestled in the heart of Manchetser, the chain bar has a kitchen at the bottom and an interesting rooftop bar at the top.
Food and drink is available (There are 30 beers on tap alone), and you could even enjoy a morning coffee if you were to spend the night.
Rain Bar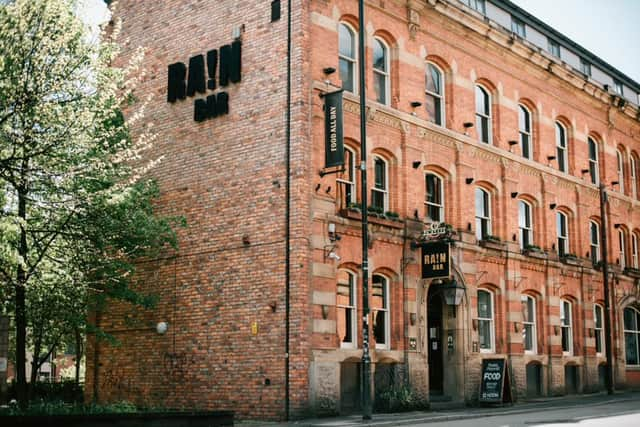 The pub is full to the brim of top food and drink options, meaning that there is essentially something to suit every interest and need.
The outdoor seating of the pub is located on a canal side terrace, meaning that those long summer nights would be well spent here.
The Oast House Bar & Restaurant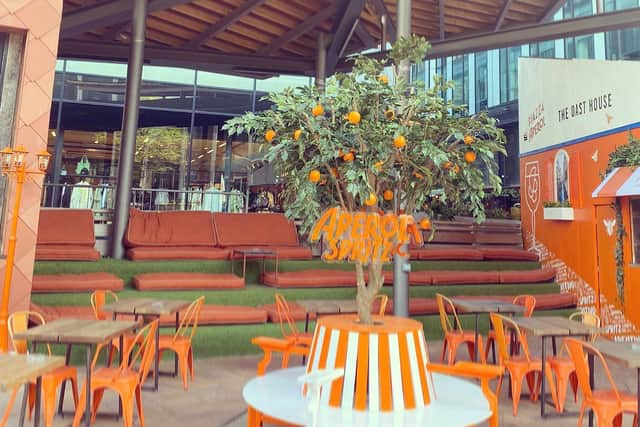 Enjoy a drink and/ or some food in this Crown Square bar and restaurant, with the added bonus of being able to enjoy your purchases outside in good weather.
For a real treat, you can book one of the bar's Aperol Cabanas to enjoy an evening outside with friends and family.
The Wharf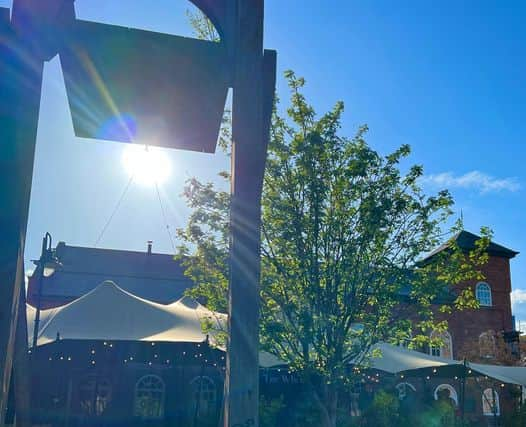 With a large outdoor terraced seating area, you will be very unfortunate to avoid getting a seat in The Wharf.
The seating area overlooks the canal, making for a lovely backdrop to enjoy a pint or a bit to eat after a long day at work.
The Woodstock
A classic old fashioned style pub, The Woodstock is well complemented by its large beer garden, ideal for busy days in the sun.
You can treat yourself to a bite to eat in the garden too, which is well lked by precious customers visiting the pub.