The last few weeks have been pretty good for weather in the Greater Manchester area, with temperatures regularly hitting the high teens.
Speculation has been rising over whether this warm weather could be the build up to a heatwave this month.
The UK Health Security Agency (UKHSA) and the Met Office have now issued a level 2 heat-health alert warning, which will be in place from Monday to Friday next week and covers the East of England, South East and London regions.
An amber warning for extreme heat is also in place from Sunday morning through to the end of Tuesday.
The North West looks set to be in for a scorching week, with temperatures in the high 20 degrees bracket for most of this week.
Here's what the Met Office have said about this possibility, and also how warm temperatures need to get to be classed as a heatwave.
What is the forecast for Manchester this week?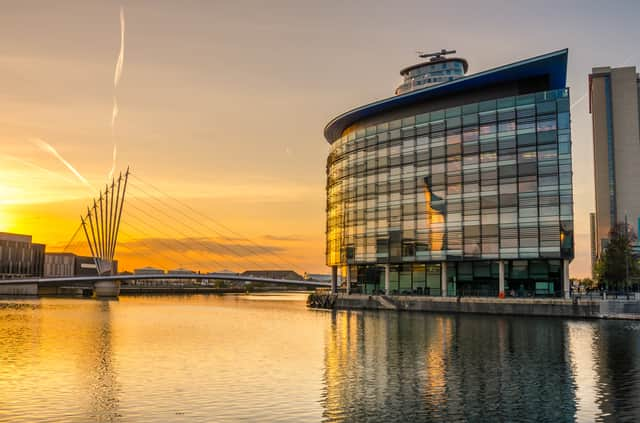 The Met Office forecast for the week ahead looks like a mixed bag for Greater Manchester, but temperatures should remain relatively high.
Today:
It will be a dry and bright start with early cloud in the south clearing through the morning. Mostly dry in the afternoon with long sunny spells, although the odd shower could not be ruled out. Maximum temperature 20 °C.
Tonight:
Fine at first this evening, but cloud will increase from the northwest. This will bring patchy rain or drizzle overnight, especially over higher ground. Minimum temperature 10 °C.
Wednesday:
A rather cloudy and breezy day with patchy, mostly light, rain or drizzle at times. There will be drier and brighter spells, especially in the south. Maximum temperature 19 °C.
Outlook for Thursday to Saturday:
Turning drier on Thursday as high pressure builds over the UK. Mostly dry thereafter with sunny spells and temperatures increasing day on day.
What has the Met Office said about July weather?
Met Office Deputy Chief Meteorologist Rebekah Sherwin, said; "The influence of the high pressure is likely to continue across southern areas into the second week of July and at times could be more widespread.
"Temperatures are expected to be widely above average, especially across the south, with some areas seeing maxima in the high 20s, locally 30 Celsius by this weekend. Beyond that, the forecast becomes more uncertain and, while it may well continue warm, the extent, magnitude and duration of these above-average temperatures are not clear at this stage and won't be known until closer to the time."
What constitutes a heatwave?
According to the Met Office, a UK heatwave threshold is met when a location records a period of at least three consecutive days with daily maximum temperatures meeting or exceeding the heatwave temperature threshold. The threshold varies by UK county.
Although some parts of England may perhaps meet these heat wave criteria it looks like this spell of warm weather will be relatively short-lived.
Milder conditions look likely to return later in the weekend with temperatures trending back to around average for June as we see cooler air push across the country from the northwest.
What is the long range weather forecast for the UK?
Below is what the Met Office has predicted for the UK weather forecast from the period of Saturday 9 to Monday 18 July.
The Met Office said: "Generally fine and dry for southern and eastern parts of the UK to start, as high pressure extends to the southwest, though some showers are still possible.
"Cloud increases further northwest, with more showers and outbreaks of rain. Warm or very warm with light winds in the south, near-normal temperatures elsewhere, and moderate or fresh winds in the far north.
"It may become more widely settled across the UK for a time further into the period, although some northern areas are likely to continue to see spells of rain or showers at times.
"Temperatures widely above average, especially across the south, with a possibility of very warm or hot spells at times for England and Wales."