Under One Roof: Manchester club night for adults with learning disabilities returns after more than 18 months
A community which has often felt quite isolated and forgotten about during the Covid-19 pandemic is looking forward to enjoying a night out once more.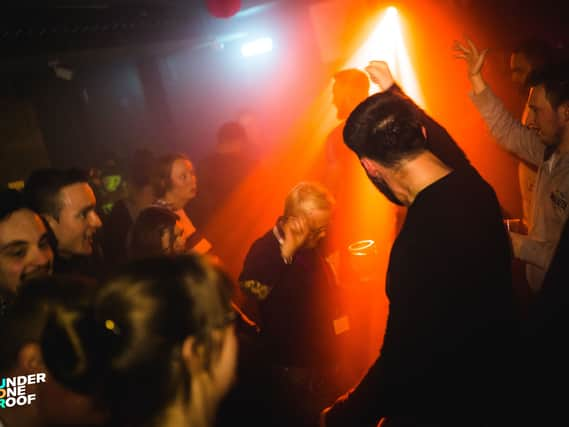 Under One Roof, a Manchester club night for adults with learning disabilities, is preparing to stage its first event in more than 18 months.
Revellers will descend on Yes for the event next month (Wednesday 8 December) for the first Under One Roof night since the Valentine's party in February 2020.
The club night offers a safe space for people with a range of learning disabilities to enjoy music, dancing and socialising with friends.
The organiser spoke to Manchester World about the mixture of excitement and apprehension felt among the community as the first event after such a long break comes in sight and the importance of running it again due to how isolated many disabled people became during the Covid-19 pandemic.
What is Under One Roof and when is its next event?
Under One Roof will put on its first event in some 20 months at Yes , with the event taking place in the basement of the Charles Street venue between 6pm and 9pm.
It provides somewhere for adults with learning disabilities and their carers, friends and family a safe space to enjoy a proper night out and the atmosphere of a nightclub.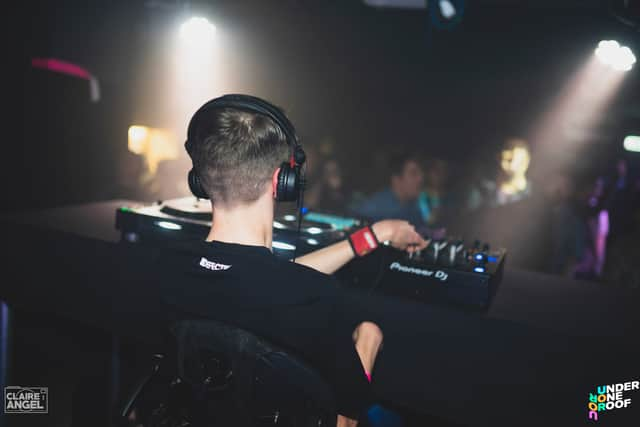 The post-Covid return event will include DJ Jake Smith, who has cerebral palsy and has performed at Under One Roof several times in the past, spinning the decks along with chic mcr's Sabrina and Jess Rose.
Under One Roof has a reduced capacity so there is plenty of room to move about and dance, flashing lights, loud music and a bar serving both alcoholic and soft drinks.
How are people feeling about Under One Roof's return?
Under One Roof founder Alice Woods says the return of clubbing after such a long break due to the coronavirus is being approached with both enthusiasm and a little trepidation.
She said: "It's such a special party and I am beyond excited to see it finally return. I am elated to be able to welcome everyone back to the dancefloor.
"There is such a lack of events for adults with learning disabilities to enjoy that it makes it extra special.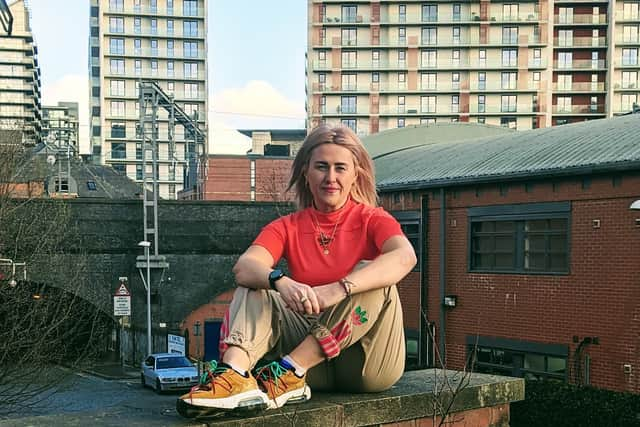 "Everybody is going to be raring to go, although there is a little bit of apprehension around it too because some people won't have been around this many people for a while and some haven't been back into the city.
"I work very closely with a self-advocacy group in Cheetham Hill called Manchester People First which is run for and by adults with learning disabilities, and they've been champing at the bit to get it back again.
"Now most people are vaccinated and we've got measures in place so we finally felt it was the time to safely do it again.
"If 10 people show up it's important to do it for then. We will just keep going until we get back to full force."
Why has Covid-19 been so difficult for people with learning disabilities?
Alice said many of the people who attend Under One Roof raves have been quite isolated by the measures brought in to slow the spread of Covid-19 over the past year and a half or so.
She said: "Our ravers are a community that was extremely shielded during lockdown.
"They were very cut off from the world because of immunity issues and also I would say a little bit forgotten about.
"It's going to be really important to get these things going again."
Why did Alice set up Under One Roof?
Alice, who also runs a techno night in Manchester, came up with the idea of Under One Roof in 2018.
She had already been thinking about who felt excluded from the raving scene and says she felt this was the next step.
It was also a response to realising just how inaccessible much of Manchester's night-time economy was for people with disabilities.
She said: "The club night I was involved in running was all about opening up the dancefloor, making it more inclusive and diverse.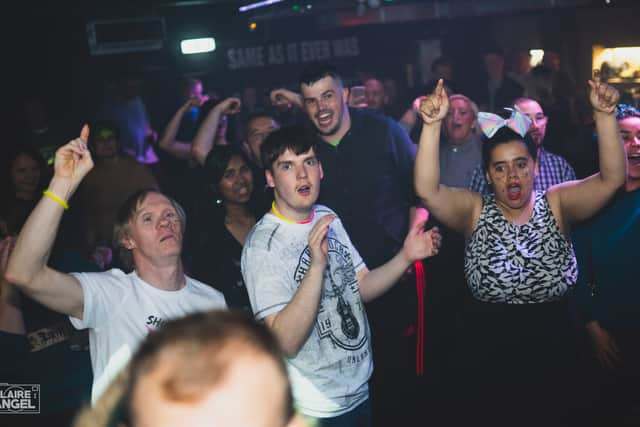 "We did that for a few years and it was very successful and I just started thinking about what the next frontier was.
"There were still so many people in Manchester who love music but feel they can't go to a normal nightclub.
"It was also quite shameful to realise there were only a handful of Manchester clubs that were wheelchair accessible, Yes being one of them.
"I realised there wasn't a lot going on socially for people with learning disabilities, and this became all the more important.
"They just want to go out and have fun with their friends, but there weren't spaces where they felt welcomed or where they were able to do that."
How do I get tickets for Under One Roof?
They are priced at £4, with carers getting in for free.