Urban regeneration expert Wayne Hemingway says a £25m design contest to revamp Manchester's Piccadilly Gardens could be a chance to give the area a new identity and provide a better meeting space for all.
Internationally-renowned designer Wayne spoke to Manchester World after the city council revealed plans to launch an international design contest to help transform the tired area into an 'outstanding open space', with the potential to hold events and be more family-friendly.
Wayne, who has led a string of urban regeneration projects across the UK, including in the Northern Quarter, says Manchester city centre has long been lacking in 'convivial' spaces, and the pandemic has increased the need for city centres to reimagine what they do with outdoor areas, going forward.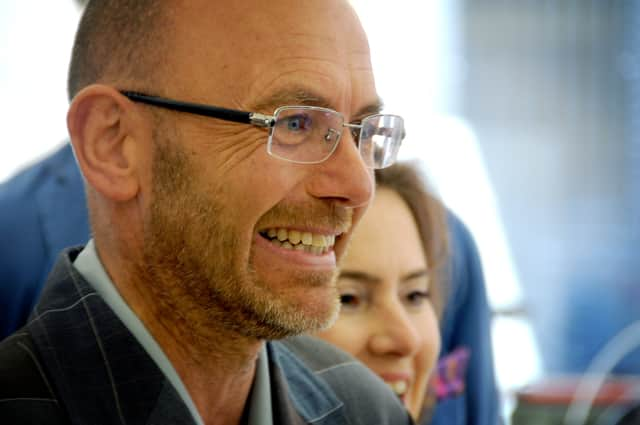 He said: "(Piccadilly Gardens) is vital, it's a focal point of the city centre.
"It's got to decide what it wants to be. It's not a place you would head for unless you are getting a tram.
"Does it want to be a place where people hang out, a meeting point which has a positive identity which stands for something in Manchester - or does it become a transport interchange which it basically is at the moment?
"It's not a place where you would meet your family and have a sandwich and watch the world go by - it doesn't have that vibe at the moment. It's just not aspirational in any way."
What criteria will the winning design need to meet?
Plans to improve Piccadilly Gardens have been mooted over several years. The city council has already held a public consultation which attracted 1,700 responses and it will put the winning design scheme back to the public for further discussion in future.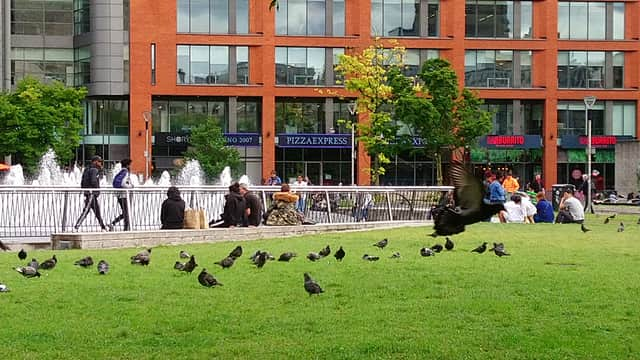 The initial design competition brief states the need to include places for children to play, easy access and safe design, while acknowledging the transport needs of the area, amid a suggestion the bus interchange at Parker Street could be relocated if an alternative can be found. Listed statues will also have to be protected.
Lancashire-born Wayne, awarded an MBE for services to design, says how people use city centres has changed over the course of the pandemic, with outdoor space for socialising becoming more vital and retail no longer the sole attraction.
He says: "You only have to look at how people are using outdoor spaces now; how streets have been closed and given over to people, how some town centres can feel like a festival right now.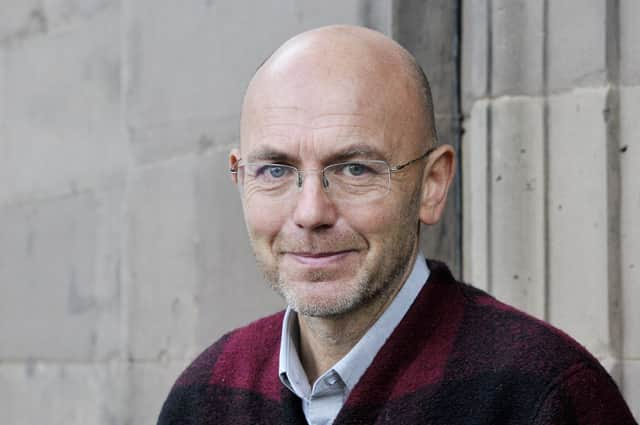 "Town centres have become like a celebration. It's the future of town and city centres - people having fun not just shopping but hanging out in spaces that they feel safe and relaxed and convivial.
"That is what will make our town and city centres sing and be successful. This is really important for that. Especially in Manchester, it is well known for its dearth of public spaces. Unlike many cities, it was never a city based around big parks.
"That's why these smaller pockets have got to be done brilliantly. People don't have a place they can go and do their exercise in and take a picnic to. That's not that easy in Piccadilly. "It's going to need significant, intelligent design to achieve a space that does those kind of things."
Wayne added meeting transport needs may be a particular challenge for the winning candidate in Manchester: "At the moment, (Piccadilly Gardens) has never had enough good people-focused, user-focused design for it to be a place you'd want to hang out, host events and sit and pass the time for everybody.
"In London, Granary Square in Kings Cross has become one of the places. It costs nothing, it feels safe. That's a good role model.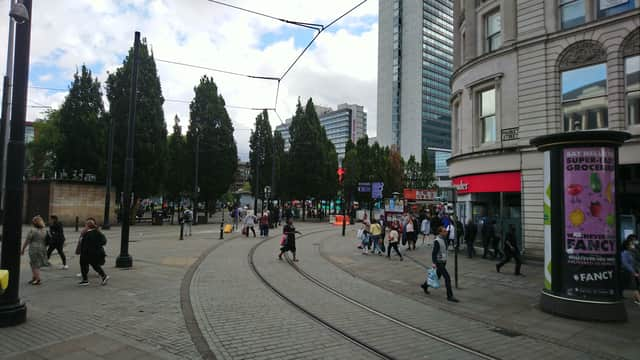 "Any place can achieve that, it's just got to know what it wants. The only difficulty with Piccadilly (Gardens) is how to separate the transport and still make it feel like a place that is convivial; it does have trams and buses going up and down and taxis and cars, so all of that needs some very clever thought."
What has the council said - and what is the timescale?
Announcing the design competition, council leader Sir Richard Leese said: "The Piccadilly area has the potential to become an outstanding open space in the heart of Manchester, befitting the city's international status.
"We recognise that it needs to be transformed to ensure that it can realise its potential as a welcoming and flexible space. We want to create a place that people are talking about for all the right reasons.
"The publication of this notice is an important step closer to this aspiration and underlines the ambition we have for the area – ambition we know that Manchester people share."
The launch of the Expression of Interest is planned for autumn this year, with the conclusion of the design competition anticipated to be in spring/summer 2023.
The notice can be viewed here.