The Manchester museum celebrating the people who were deported to Australia - and how they changed history
The fascinating stories of political rebels and radicals deported from England to Australia and what they did when they arrived Down Under are being explored by the People's History Museum in Manchester.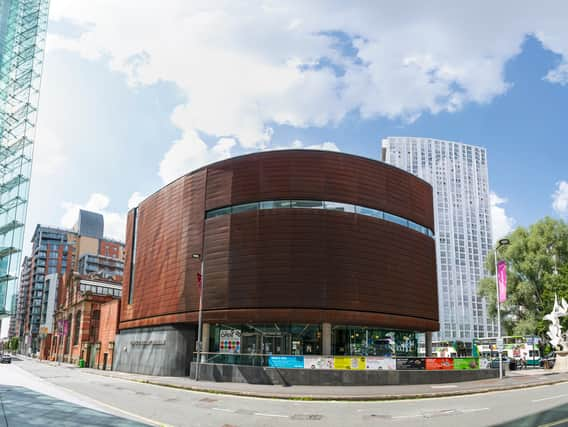 The "national museum of democracy", which tells the stories of ordinary people's battles to be represented in parliament and struggles for a better world, will unveil Conviction Politics on Thursday 11 November.
A four-year international collaboration between Australian, British and Irish universities, museums, archives and trade unions has been uncovering the history of those who were forced onto ships and out of England for taking part in political activity.
And they have found that they had an amazing effect on Australian society when they arrived as convicts.
What is the Conviction Politics project?
The project, led by Monash University in Australia, has been analysing digitised convict records while also examining the experiences of more than 3,600 political prisoners who were transported to Australia as convicts for causes such as protest, democratic reform, media freedom, unionism, and anti-colonial revolution.
Of the political prisoners transported from the British Empire to Australia from 1788 to 1868, there were journalists and political activists accused of sedition, as well as industrial and rural protestors, trade unionists, rebels and revolutionaries.
And the team has found out that they had a massive impact on politics when they arrived Down Under.
Many of them went on to become reformers, trade union organisers, media influencers, agitators and even government leaders in their place of exile.
Convicts took part in strikes, refusals to work and eat, mass escapes and even mutiny and forming trade unions, with mass collective action taking place in Australia in the 1830s.
Transported radical leaders laid the foundations for political and social democracy in Australia, helping to bring about development such as universal male suffrage by the 1850s, limits to the working day, the world's first Labour government and voting rights for women by 1900.
In many cases these happened some time before they became the norm in the UK, with Australia providing inspiration for those remaining in the country the radicals Down Under had originally been deported from.
This work, as well as the start of the next stage of the project, will be celebrated at the People's History Museum on Thursday.
What is the event on Thursday, and what has the museum said about it?
The event at the People's History Museum will unveil an extensive digital hub bringing together 100 smartphone-friendly mini-documentaries, an interactive atlas, poetry, convict songs, novels, pamphlets and art, data visualisations and analysis, educational resources and materials for a travelling digital exhibition.
A series of short documentaries will be screened which mix live action, animation and music.
They tell the stories of some of those deported, including William Cuffay who was involved in the Chartists' campaign for voting reform and who was given a book signed by all his fellow leaders which is now in the People's History Museum's collection.
The evening will be introduced by project leader Associate Professor Tony Moore from Monash University, with the project to be formally launched by Nigel Costley, regional secretary of the South West Trades Union Congress (TUC).
Following the screenings, a panel discussion will be hosted with Australian and British scholars, film-makers and students.
As well as speakers who will be in Manchester many of the Australian partners will be taking part virtually.
Zofia Kufeldt, programme officer at the People's History Museum, said the institution was delighted to be hosting the launch night.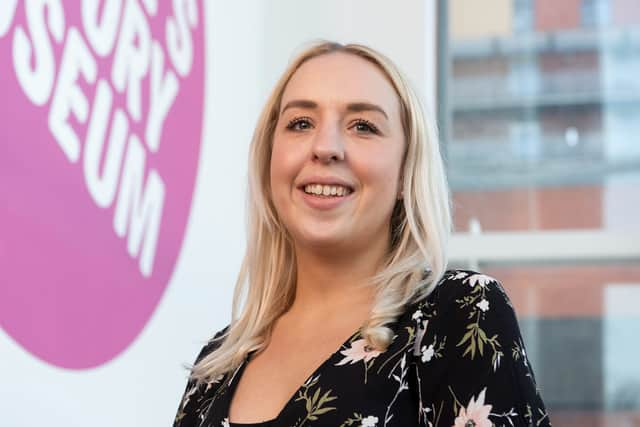 She said: "It's appropriate because we are the national museum for democracy, and also because Manchester has such a radical history. It's place where people are pushing for reform.
"This is also a launch event. The project is over quite a number of years, so this is a taste of what it will do."
Zofia said one aspect of the project going forward is to speak to the descendants of people whose family members were transported to Australia to add more stories which are currently unknown.
What else has been said about the project?
Associate Professor Moore said: "Conviction Politics draws a new progressive line from Australia's colonial past to the present, demonstrating links between protestors and reformers that made a profound mark in both their homelands and place of exile, explaining why egalitarianism and solidarity are deep in our DNA.
"Essentially, this project reveals the forgotten champions of the rights modern Australians and Britons take for granted, and brings Australia's history to life for the next generation."