Manchester Christmas Markets: city's festive event voted the best in the country
The city has come out on top after data on the popular winter attractions was crunched.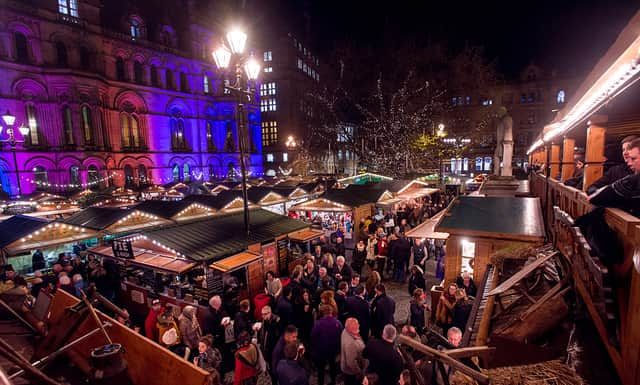 The Manchester Christmas Markets are always a popular part of the city's calendar, but data has now suggested it is also the best festive attraction of its kind in the country.
Independent holiday cottage agency My Favourite Cottages did some number crunching to get residents into the festive spirit.
And its analysis of the top 10 Christmas Markets available to visit put Manchester at number one.
How did the Manchester Christmas Markets top the study?
The researchers looked at eight different categories to determine which was the best festive market.
They considered whether or not people had to pay an entry fee, how many stalls there were to browse, how many days it was running for, the average visitor rating, how many market-goers usually attend, whether or not you could meet Santa there, the chance of snow falling to turn a visit into a real winter wonderland and the amount of interest in each market on Google searches.
With around 300 stalls and 41 days of festivities to enjoy, Manchester came out as the clear winner with a rating of 8.39.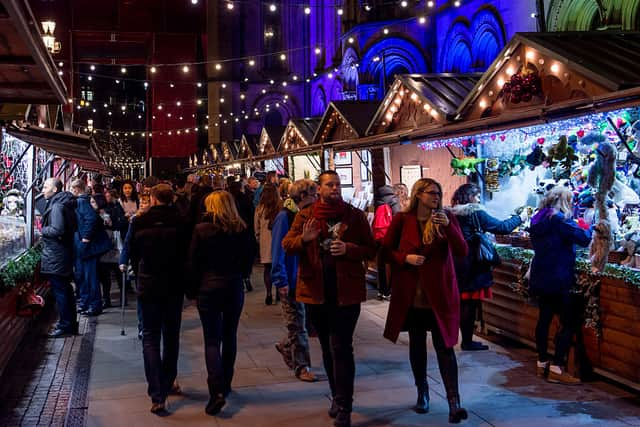 It performed strongly across all the categories, with the highest amount of internet traffic and almost nine million people going last time it ran.
It will not be exactly the same as previous years, as some coronavirus-related measures are still in place and Piccadilly Gardens is being used as a venue for a new family-friendly attraction.
Manchester City Council is hoping to make up for missing out on last year's market.
How have Christmas markets become so popular?
Christmas markets began in Germany in the late medieval period and began selling seasonal decorations, gifts and craft items.
They have now become a very popular attraction in Britain, with millions of people usually flocking to enjoy them during the Yuletide period.
It has become a part of Christmas tradition to head for a city centre market, wrap up warm, browse the stalls of independent businesses and craft products and enjoy some hearty, warming winter fare as well as some glühwein.
However, it is hoped that things will bounce back somewhat this year, although a number of cities have already cancelled their markets over Covid concerns.
What did the researchers say?
Harry Roberts, director of My Favourite Cottages, said: "People have been travelling up and down the country to visit their favourite Christmas markets for years and it's exciting to see our favourite cities come alive every winter.
"It has been a tough 18 months for local traders, but I predict a possible surge in winter staycations as we warmly welcome back our beloved Christmas markets across the country and hopefully this means more support for small businesses across the country."
What has been said in Manchester about the markets?
Coun Pat Karney, Manchester's Christmas spokesman, previously told Manchester World: "It's wonderful to welcome back our world-famous Christmas Markets and the addition of the Winter Gardens for the very first time.
"Manchester has been the capital of Christmas for 22 years since the very first Christmas Market arrived in the UK in 1999 and we know it was a huge disappointment that we had to scale back our celebrations last year.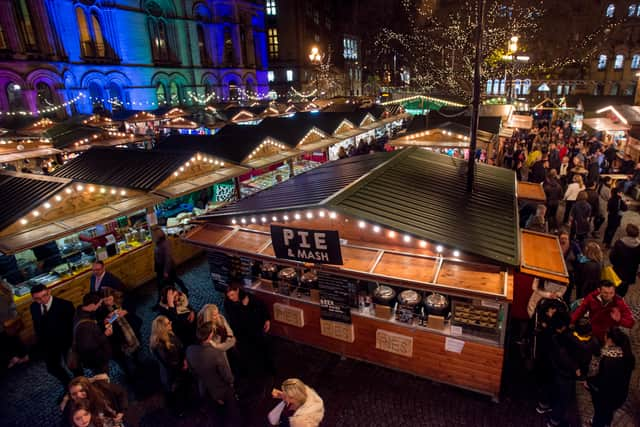 "We're making up for lost time this year and I can't wait to see the transformation in the city centre into the festive wonderland we know and love.
"Of course, all of our attractions have public health at their heart and the safety of our visitors will be paramount. Covid remains a real concern and we will have strict maximum numbers in some areas like the Winter Gardens to make sure people can maintain their distance – and security will be helping us manage crowds."