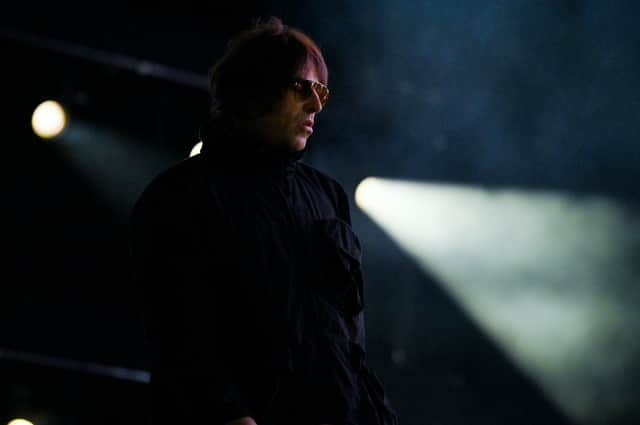 Music icon Liam Gallagher is coming to Manchester for a one off homecoming gig this summer.
The former Oasis singer continues to make a name for himself as a solo act, and is taking part in a summer stadium tour to mark the release of his third solo studio album 'C'mon You Know'.
Ahead of the Etihad Stadium show, here's all you need to know about ticket availability, what setlist we can expect to see, and where else Liam Gallagher is due to play.
When does Liam Gallagher play in Manchester?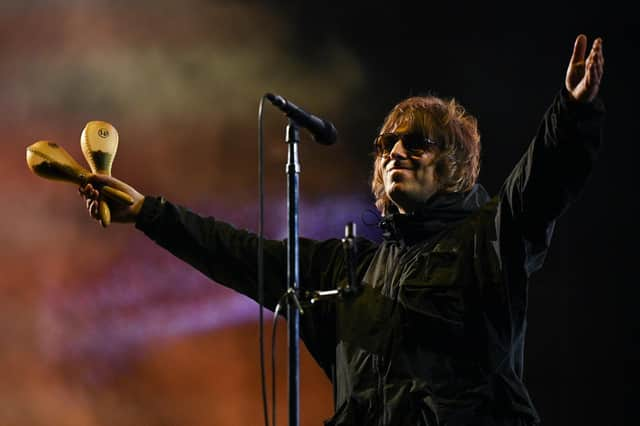 Liam Gallagher's homecoming show takes place on 1 June 2022 at the Etihad Stadium, the home of Manchester City FC (The club which Liam Gallagher is a famous supporter of).
Where else is Liam Gallagher playing?
Liam Gallagher is playing a selection of outdoor shows this summer, with the Etihad Stadium performance being the first of five this summer.
The 2022 tour dates end in Cardiff on 15 September.
Below are the locations of all of Liam Gallaghers tour dates this summer.
1 June 2022 Etihad Stadium, Manchester 
3 June 2022 Knebworth Park
4 June 2022 Knebworth Park
24 June 2022 Ormeau Park, Belfast
26 June 2022 Hampden Park, Glasgow
15 September Cardiff Bay, Cardiff
Can I get tickets?
Tickets are still available for the gig, but only for the seated sections of The Etihad Stadium.
The tickets start at £51.10 and are available in sections all around the stadium. There are also VIP packages available starting at £106.80.
What is the setlist?
Liam Gallagher is known for performing both his solo songs and some Oasis hits when out on tour.
This tour is set to be no exception, and fans can expect to see a mix of both old and new tracks from Liam Gallagher.
Below is the setlist from his show in Blackburn at the end of April courtesy of setlist.fm
Hello
Rock 'n' Roll Star
Morning Glory
Wall of Glass
Shockwave
Everything's Electric
Better Day
Slide AwayStand by Me
C'mon You Know
World's in Need
The River
Once
Cigarettes & Alcohol
Cast No Shadow
Live Forever
Wonderwall
Who is the support act?
Liam Gallagher will be supported by not one, but two acts at the Etihad Stadium this summer.
The first of these support acts is The Streets, an English rap project originally from Birmingham.
The Streets have released five studio albums, these are Original Pirate Material (2002), A Grand Don't Come for Free (2004), The Hardest Way to Make an Easy Living (2006), Everything Is Borrowed (2008) and Computers and Blues (2011).
Its members include Mike Skinner, Kevin Mark Trail, Wayne Bennett and Rob Harvey.
Also supporting Liam Gallagher is London post-punk rock outfit Goat Girl.
The group supported Sam Fender during his UK tour back in March and April, and will be performing before Liam Gallagher on each night in Manchester.
The band consists of lead vocalist and guitarist Clottie Cream (Lottie Pendlebury) guitarist and occasional lead vocalist L.E.D. (Ellie Rose Davies), bassist Holly Hole and drummer Rosy Bones (Rosy Jones).
Who is Liam Gallagher?
Liam Gallagher is known worldwide as one half of the iconic Gallagher brothers who were behind one of the most iconic banks in UK history, Oasis.
The band enjoyed huge success before splitting in controversial fashion in 2009.
Since then, both brothers have moved in their own direction with their music.
Liam Gallagher has sold out shows around the world and has appeared at some of the biggest music festivals around.
He has released two solo studio albums with a third, 'C'mon You Know', due to be released on 27 May.