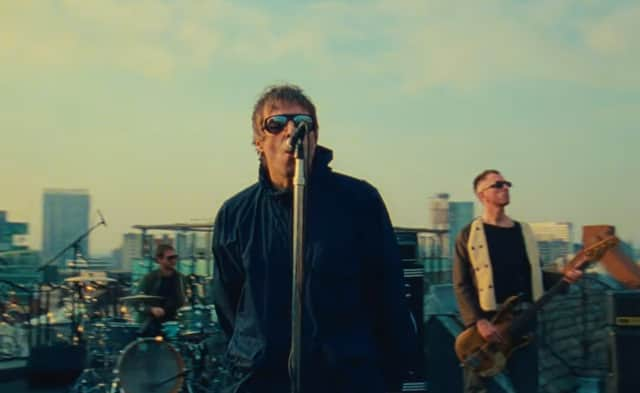 Liam Gallagher has unveiled his latest music video following a shoot in Manchester.
The ex-Oasis frontman was spotted a few weeks ago on the rooftop of the city's iconic hotel rooftop- sipping drinks with old bandmate Bonehead and shooting scenes for his new solo single, Better Days.
The video for the upbeat, swirling guitar track shows Liam donning sunglasses, shaking maracas and adopting his characteristic swagger as he launches into the Better Days lyrics on the rooftop.
Liam tweeted on Friday: "Better Days, my new single is out today. It's the sound of the summer. Enjoy!"
Liam's home city of Manchester also plays its own starring role, with the Beetham Tower, Central Library and the town hall visible - and some uncharacteristically sunny weather to match the optimistic lyrics of the track.
Aerial shots show Liam and his band from a bird's eye view on top of the Midland, with the last seconds of the promo panning out to finish on a cityscape of central Manchester.
And the director also captured mesmerised onlookers and fans leaning out of nearby windows as they realise what's being filmed.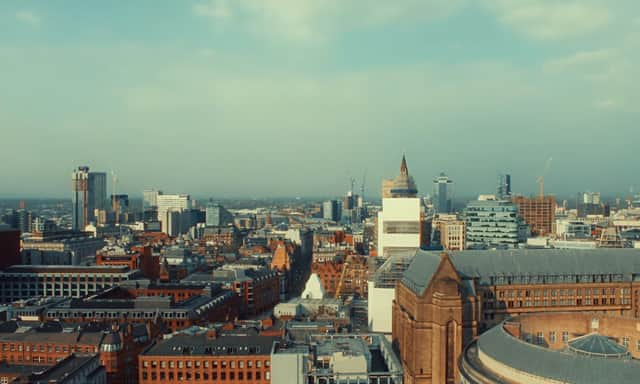 When is Liam Gallagher's new album C'Mon You Know out?
Liam is due to release his next solo album, C'mon You Know, on 27 May this year, the same date as a new live album. Better Days doesn't feature on the track listing.
The promo release comes in a week when Liam Gallagher's hips made news headlines (after he said he refused to have a hip operation for his arthritis) and the star also announced a one-off intimate gig at a venue in Blackburn as part of a collaboration with Adidas.
He is also due to play at Knebworth, home to the legendary 1996 Oasis gigs, later this year.
The Better Days video is available to view in full on Youtube.