Manchester musical legend Liam Gallagher is releasing new material - and for his huge fanbase it is a case of making it a double.
The live show recalls a memorable performance Liam gave in London during the Covid-19 lockdowns.
Fans wanting to guarantee they snap up a copy of the new releases can pre-order them now.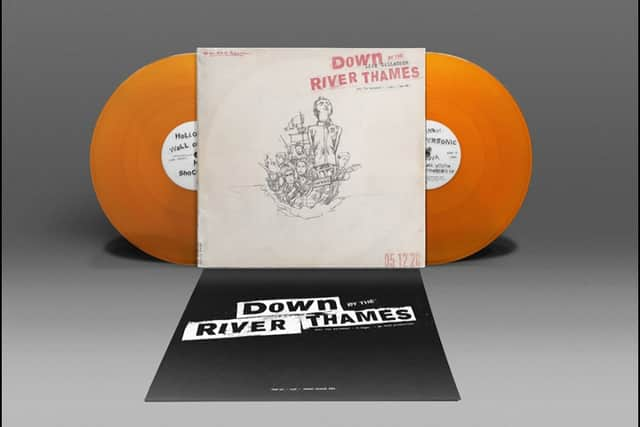 What do we know about Liam Gallagher's new live album?
The live album Down By The River Thames transports fans back to how the Oasis icon dealt with the lockdowns brought in due to Covid-19.
When the option of live streaming a gig opened up he decided to do it in style, following in the footsteps of The Sex Pistols and The Clash and heading on to the waterway that flows through London.
Originally streamed in December 2020, the show features Liam and a top-class band ploughing through a setlist taking in Oasis favourites like Supersonic and Cigarettes and Alcohol as well as big tracks such as Wall of Glass and Once from his two chart-topping studio albums.
There were a couple of surprises thrown in too in the shape of debut solo performances of the Oasis songs Hello, Fade Away and Headshrinker and the first live version of All You're Dreaming Of.
Liam said: "So here it is, the gig they said we could never pull off! As we were in lockdown, bored and depressed, rock 'n' roll came to save the day once again. It was a top night and a top gig and it's captured here on record for you to all enjoy."
The live album will get fans in the mood for Liam's hotly-anticipated return to gigs this year, with a Royal Albert Hall show for the Teenage Cancer Trust followed by his summer UK headline tour which includes two nights at Knebworth Park – where all 160,000 tickets sold-out in a matter of moments – as well as other mammoth outdoor shows including the hometown one at the Etihad Stadium in Manchester on 1 June.
What do we know about Liam Gallagher's new studio album?
Coming out on the same day as Down By The River Thames is Liam's third solo album, C'MON YOU KNOW.
The album is an eagerly-anticipated one after the preview track Everything's Electric became the biggest single solo hit of his career so far, reaching the Top 20 in the charts.
How do I get hold of these albums?
Both new albums are being released on 27 May.
They are now available for fans to pre-order, with the live album on sale here and the pre-sale for the studio album being here.
The live album will be released in orange double-vinyl, CD and digital formats. The CD and download formats will be available at a special price of £5.
Both Down By The River Thames and C'MON YOU KNOW are also available in a selection of value-for-money bundles.
These include both albums on CD (£11.99) or standard vinyl (£34.99); a bundle featuring the C'MON YOU KNOW cassette and the … River Thames vinyl for £24.99; and the exclusive vinyl book pack of C'MON YOU KNOW with the standard '… River Thames' vinyl for £58.99.