As the libel case between Coleen Rooney and Rebekah Vardy gets underway, it is expected that aspects of former Manchester United forward Wayne Rooney could make up some of the proceedings.
Here's a reminder of the success Rooney has had over the years, and also when he married his wife Coleen who will be at the centre of the trial.
Who is Wayne Rooney?
Wayne Rooney is a former football player who was born in Liverpool in October 1985.
He started his career with home town club Everton, where he burst on to the Premier League scene at the age of just 16.
Rooney scored the winner in the last minute against Arsenal just five days before his 17th birthday, making him the youngest ever Premier League goalscorer.
In December 2002, Rooney was named BBC Young Sports Personality of the Year having sealed his place as an exciting new talent in the English game.
In July 2004 Rooney completed a £20 million move to Manchester United, leaving Everton with a record of 17 goals in 77 appearances.
Rooney was at Old Trafford for 13 seasons, during which he sealed his place in the club's history books.
The forward won the Premier League title on five occasions, the League Cup three times and the FA Cup, UEFA Champions League and UEFA Europa League once.
Rooney was the youngest player in Champions League to score a hat trick when he did so in a 6-2 win over Turkish side Fenerbahce in August 2004.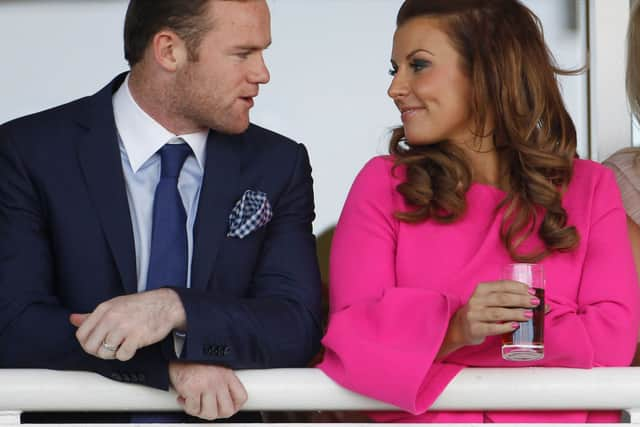 In January 2017, Rooney became United's leading goalscorer in history when he surpassed Bobby Charlton's record of 249 goals.
His final match for United was an appearance from the bench in a 2-0 win against Ajax in the Europa League final.
In the summer of 2017, Rooney returned to his boyhood club Everton where he scored 11 goals in 40 matches.
Following a spell playing for Washington DC in the MLS, Rooney returned to England to take up a player coach position at Championship side Derby County.
Rooney has since become full time coach of the Rams, having stepped down from playing in the 2020/21 season.
Derby were relegated to League One following a points deduction, but Rooney looks set to remain in his post for the 2022/23 campaign.
Rooney also represented his country at six international tournaments, including three World Cups.
When did Wayne Rooney marry his wife Coleen?
The relationship of Wayne and Coleen Rooney has rarely been out of the public eye in the past 15 years.
Coleen is also from Liverpool and the pair met at secondary school. They began dating when they were 16.
Wayne proposed to Coleen and the pair were married in 2008 at a wedding in Portofino in Italy.
How much is Wayne Rooney worth?
Rooney has built up financial wealth over his years as a player, manager and pundit.
According to Goal.com, Rooney's net worth is between £100 and £120 million.