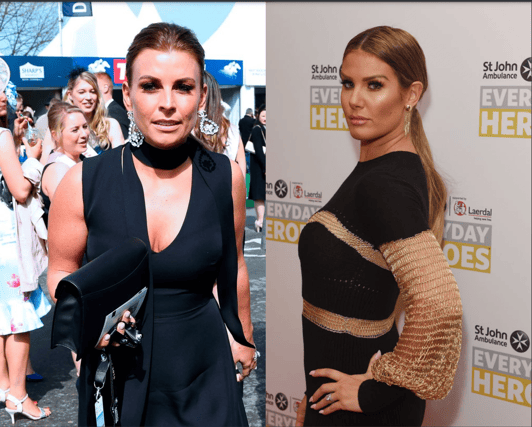 Coleen Rooney is set to sign a lucrative £1 million deal to make a film surrounding her 'Wagatha Christie' drama with Rebekah Vardy.
The former-friends are currently fighting a libel case after Coleen, 35, made allegations that Rebekah, 39, had leaked stories from her private Instagram account to the press.
The film will act as a way for Coleen to document her evidence against Rebekah in hope to let the public make their own minds up, according to a report from the Mirror.
Filming may start as early as the New Year before the libel trial takes place at High Court next summer.
The movie is rumoured to be produced by Lorton Entertainment, who are also set to film a documentary on Coleen's husband and former Everton striker Wayne Rooney.
The company is known for producing projects such as the Oasis biopic Supersonic and Horrible Histories: The Movie.
It could be available on streaming platforms such as Netflix and Amazon, with Lorton Entertainment in "very advanced talks" with both.
The controversy between the footballer's wives dates back to October 2019 when Coleen posted the allegations against Rebekah on social media.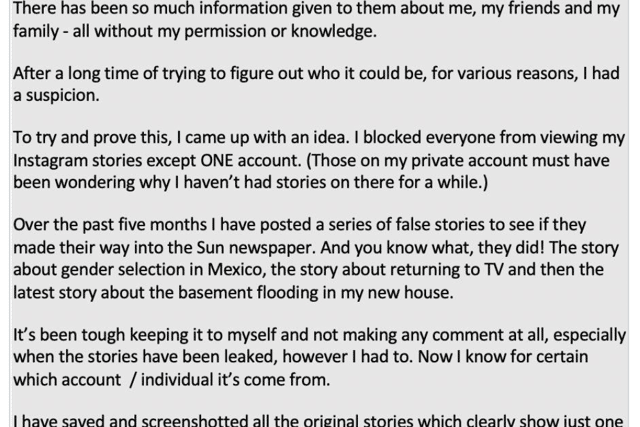 One of Coleen's friends told the Mirror that "Coleen has remained quiet ever since that famous online post. But this could all change in what could be the TV event of the year.
"Viewers would see all the evidence that Coleen has forensically gathered via her online sleuthing and see why she is convinced that Rebekah leaked the stories about her and others.
"She is minded to get it all out into the public domain and let people make their own minds up. Talks are very well advanced.
"She feels she has a very strong case and wants to share it with the world."
The libel trial has already been a costly one for both women, with Coleen's lawyers revealing that legal bills will total to £537,000.
On the other side of the courtroom, the wife of Leicester City striker Jamie Vardy will have to pay an estimated £838,000.
There is an understanding that the film will undoubtedly be seen as a hostile act by Rebekah Vardy's side ahead of the trial.