Atherton-born athlete Keely Hodgkinson is fresh from a scintillating performance at the World Athletics Championships.
Hodgkinson pushed eventual gold medal winner Athing Mu all the way, narrowly missing out on the championship crown.
Here's all you need to know about Keely, including where she went to University and whether or not she will be competing at the 2022 Commonwealth Games.
Where did Keely Hodgkinson attend University?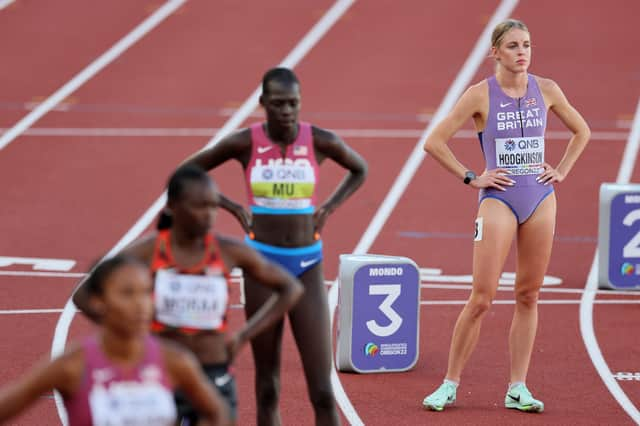 Keely Hodkinson, who is 20, studies Criminology at Leeds Beckett University. She burst onto the international athletics scene at the 2018 Tokyo Olympics.
In Japan, she won silver in the 800 metres and in the process beat the record previously held by Dame Kelly Holmes.
In 2021 Keely had another year to remember, claiming the Diamond League and European Indoors titles.
What happened at the World Athletics Championships?
The World Athletics Championships, which in 2022 were held in Oregon in the USA, saw Keely come agonisingly close to a gold medal victory.
In the finals of the 800 metre race, Keely was neck and neck with USA athlete Athing Mu who is from New Jersey.
The race was almost too close to call, but it was Mu who came out on top by just eight hundredths of a second ahead of Keely.
What did Keely Hodgkinson say following the race?
Following the nail-biting finish in Oregon, Keely gave her thoughts on her high expectations and on how far she has gone in her short career so far.
She said: "This year all I had on my mind was the gold. It definitely shows the expectations I've got for myself.
"I'm definitely a little bit annoyed but being on another world podium in my second year of being in the professional world of athletics is something I should be proud of."
Keely told the BBC that she believes she's closing the gap to Athing Mu.
She said: "I've closed the gap, I'm getting closer,".
"Unfortunately, it wasn't good enough this time but the gap's closing and hopefully one day I'll get there.
"I took the shortest route. I sat in, bided my time. I was confident. I don't think I did anything wrong, it just wasn't my time.
"I think we can push each other to new heights trying to get on top. We'll see what happens."
Will Keely be at the Commonwealth Games?
A busy year for Keely is far from over, and just four days after the end of the World Athletics Championships the 2022 Commonwealth Games will begin.
This year they are held in Birmingham, and Keely will be part of the 400 plus strong Team England setup.
The first round of the 800 metres women's race is due to take place on Tuesday, 2 August between 10am and 1.30pm.
Should she reach them, Keely will be racing in the semi finals on Thursday 4 August with the final taking place on 6 August.
If Keely picks up a medal, she will receive it in a medal ceremony shortly after the conclusion of the race.