Manchester United could be set for a new owner after the Glazers' decision to seek investment options.
A consortium could be the answer, as we saw with Chelsea recently, but we could also see a giant like Apple make an approach. Reports claim the tech giants could make an approach, and here we have the latest.
Latest stock price
United are a public company, and at time of writing, their stocks are trading at $21.21 (£17.61) per share.
That's a bid rise from the $10.07 (£8.36) United were trading at earlier this year as they continued to navigate failure on the pitch and the impact of the pandemic. The stock price has received a big boost as a result of the news of the potential sale.
United first went public in August 2012, and at that point, they were trading at $13.07 (£10.85) per share.
Man Utd value
According to the latest Forbes report, which was released earlier this year, United are currently worth more than £3.82 billion. The Red Devils are the third most valuable club on the planet, only behind La Liga giants Real Madrid and FC Barcelona.
The Glazers officially bought United for £790million in 2005, though they had already held shares before that point. Crucially, as per ESPN, the Glazers only actually paid £270million to take a majority share, leveraging £520million against the club's assets.
Apple report
According to the Daily Star, Apple are interested in buying United, eyeing an offer worth £5.8million.
Tech giants Apple have an annual revenue of £326billion and are valued as highly as £2trillion. Apple CEO Tim Cook is said to be exploring the option of purchasing United, and he will reportedly hold 'talks with the banks appointed to oversee the sale'.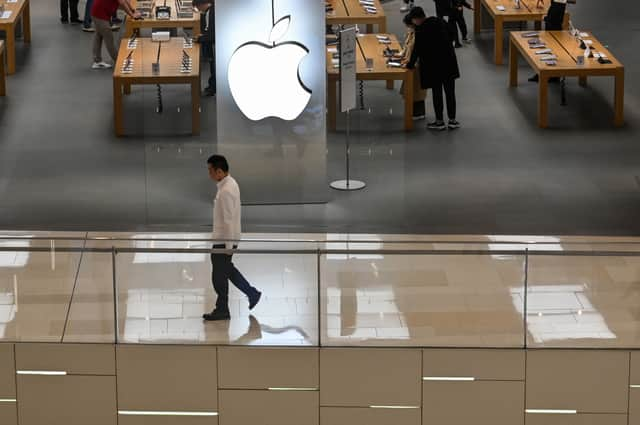 Apple would becoem the richest owners in world football, and it's claimed they would look to build a state of the art new stadium to replace the ageing Old Trafford.
Who owns Apple?
Cook manages the assets of Apple and would be in charge of the purchase of United, though he would have to get it past the board of directors, which includes Cook and seven more senior figures.
Apple does not have a controlling owner, though, due to being one of the world's largest public companies, with 15 billion shares outstanding. Notably, Warren Buffet's Berkshire Hathaway holds a large stake of 5.56%, while The Vanguard Group holds 7.6% and are the largest shareholders. The other largest shareholders are also hedge funds.