That could mean a complete takeover or a smaller investment, but for the first time since their takeover, the Glazers are considering offloading the club, refusing to discuss any notion of selling the club in the past. With that in mind, we have taken a look at all the latest information surrounding the possible sale of the club.
Glazers statement
The Glazer family statement read: "The strength of Manchester United rests on the passion and loyalty of our global community of 1.1 billion fans and followers. As we seek to continue building on the Club's history of success, the Board has authorized a thorough evaluation of strategic alternatives.
"We will evaluate all options to ensure that we best serve our fans and that Manchester United maximizes the significant growth opportunities available to the Club today and in the future. Throughout this process we will remain fully focused on serving the best interests of our fans, shareholders, and various stakeholders."
Valuation
According to Forbes' last estimation, United are worth £3.7 billion, with only Real Madrid and Barcelona valued at a greater amount. Though, according to The Mirror, the Glazers could demand as much as £8billion to sell the Red Devils, with other reports claiming it could be more like £6billion, and that's providing the Glazers sell their entire share in the club. The US owners could yet welcome large investment while retaining a significant stake.
Dubai claims
There is interest from Dubai over the possible purchase of United, according to reports from AB Arabic. It has been claimed that a Dubai investment group is 'leading' the race to buy the club, and other reports suggest an offer worth £8.6billion is expected.
Sir Jim Ratcliffe interest
Britain's richest man, Sir Jim Ratcliffe is interested in buying United now that they are up for sale, according to The Mirror. Ratcliffe has been open about being interested in buying the club in the past, but he has had little luck in convincing the Glazers to sell.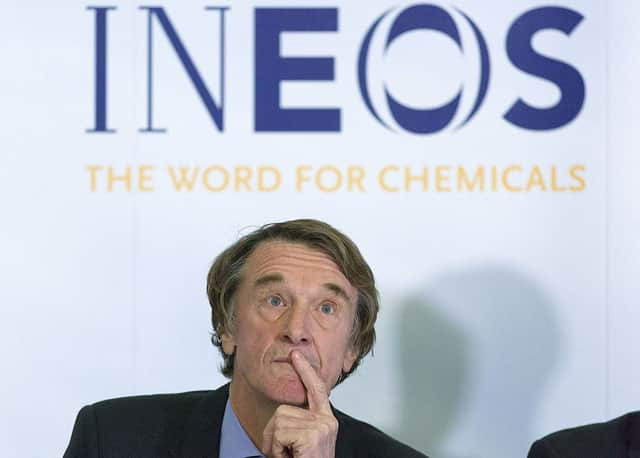 He said previously: "If the club had been for sale in the summer, yes, we probably would have taken a chance after what happened with Chelsea, but you can't just sit there waiting indefinitely for Manchester United to be available. Manchester United is owned by the Glazer family, whom I met. I met Joel and Avram, and they are lovely people. They're real gentlemen, and they don't want to sell. The club is owned by the father's six children and they don't want to sell."
Now that United are for sale, Ratcliffe is said to be interested, despite claiming there is 'better value' in Ligue 1, where he owns OGC Nice.
Beckham talk
"Becks will come with a consortium," claimed Ferdinand on his Vibe with Five podcast. "I saw Becks last night at the [England vs USA] game, I went to the England game and we were sat next to each other. He smelt beautiful, looked beautiful. He looked a million dollars, as he normally does. He didn't look 10 billon dollars' worth (the rumoured amount required to buy United).
"But when you mention someone like Becks' name, he's obviously a part-owner of Inter Miami, but he doesn't come [alone]. It's not his money. It's not him in terms of putting his hand in his pocket. He comes with a consortium. He comes with people who do have deep pockets who have the ability to go and execute on a deal like that.
"So that's the way he'll be approaching it, and rightly so. I just think it's going to come down to a number. If you've got the number, and you can produce, that's what it's going to be about."